At the 42nd Annual General Meeting of Reliance Industries Limited (RIL), Reliance Jio announced the much-awaited 4K-compatible set-top box which offers much more than just the cable broadcast TV signals. The Jio Set-Top Box will offer zero-latency gaming experience with its built-in graphics card, supported by Jio's Fiber network and also next-gen mixed reality services like movie watching, shopping and education.
Although the set-top box will not have its own TV streaming services as Jio doesn't have a license for it, the device will be able to receive cable TV signals from local cable operators (LCOs) whose business operating model is threatened by the DTH services.
Akash Ambani and Isha Ambani, the Directors of Reliance Jio demonstrated the gaming capabilities of the set-top box which can play graphics-intensive games like FIFA 2019. That means it is comparable to the current-gen gaming consoles.
As for the mixed reality applications, the Tesseract VR headset developed by MR startup Tesseract was also showcased. It demonstrated capabilities of the hardware for virtual shopping, movies and other applications.
For example, with the MR services, one can purchase a dress after checking it out in virtual reality to see how it looks. Similarly, the users can watch movies in 3D in high-definition for a seamless experience.
The set-top box will come free with the Jio Giga fiber annual plan which is all set to be available from January 1, 2020.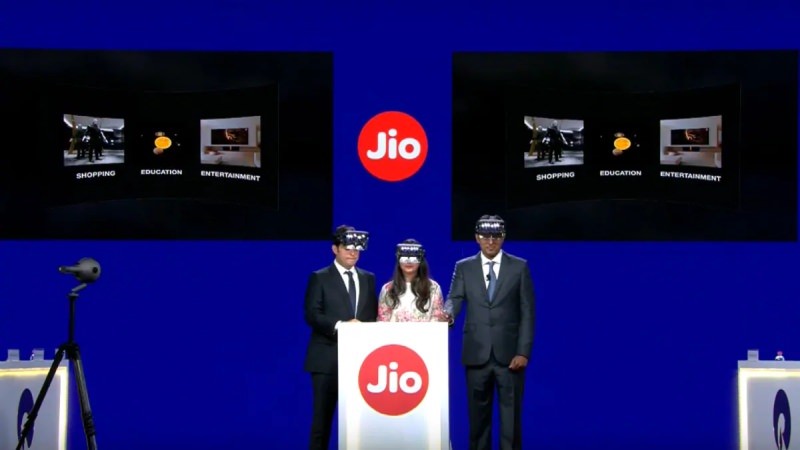 Via: NDTV