Schaumburg-based Dan Alexander had childhood fantasy of living in a treehouse. To make this a reality, he constructed 112-square-feet backyard treehouse equipped with all necessary facilities required in a home. Located half-hour drive from downtown Chicago in Schaumburg, the treehouse hangs 15-feet above a waterfall and koi pond in the backyard and rests in middle of lush green surroundings.
Due to its mid-air structure, the treehouse receives cool breeze to keep the house at manageable temperature even during summer. Moreover, its elevated structure has no impact on environment, thus makes it an eco-friendly shelter. It is constructed from cedar wood and equipped with full-size bed, kitchenette, high-definition cable TV, fireplace, air conditioner and outdoor shower.
Interior is clad in wood with cozy furnishings to make stay of inhabitants warm and comfortable. The luxury treehouse has been marketing on Airbnb as "romantic garden treehouse." Just like the owner, even guests from other places can also experience living in a treehouse by renting it for $195 a night or $1,200 a week.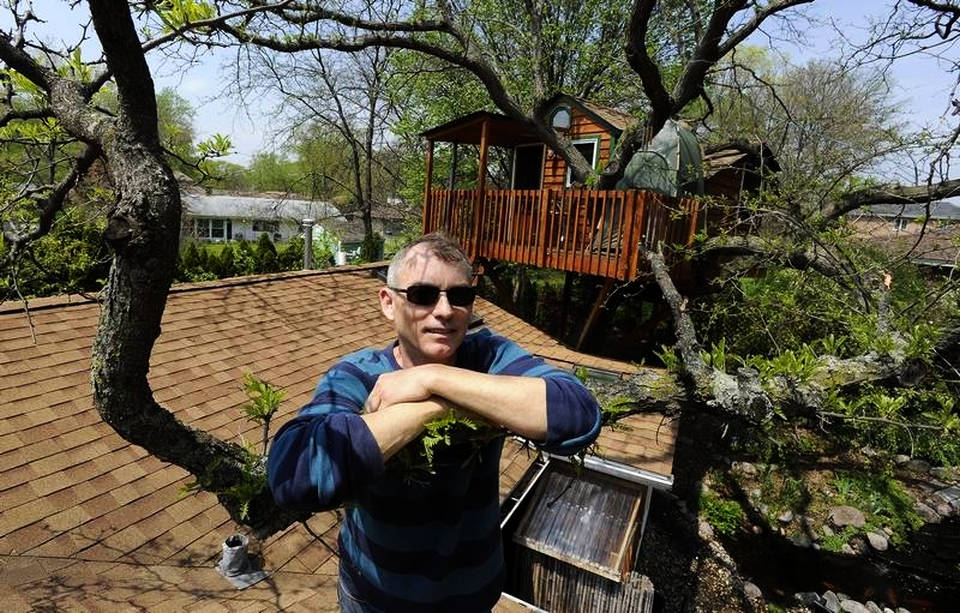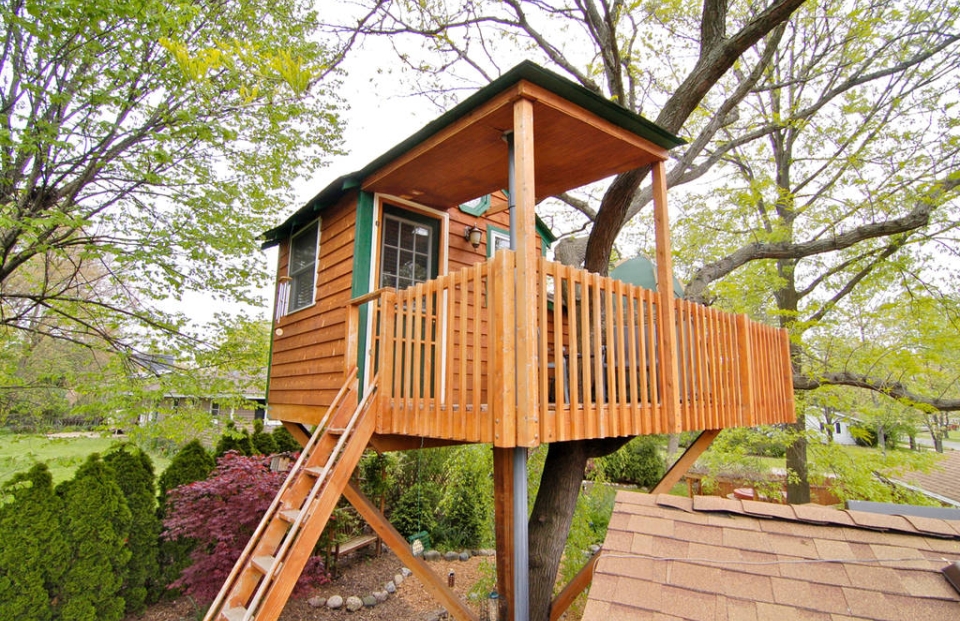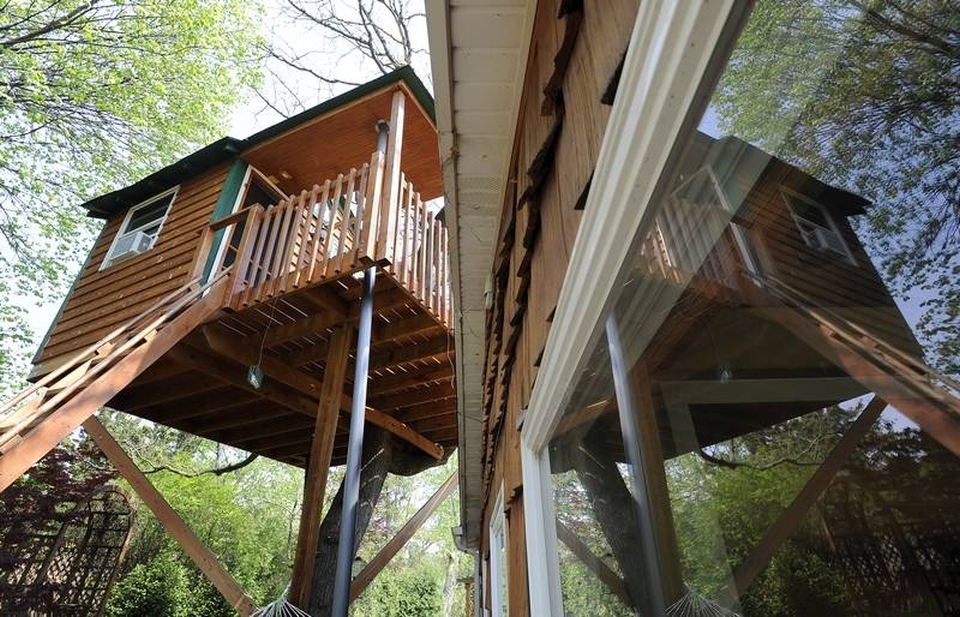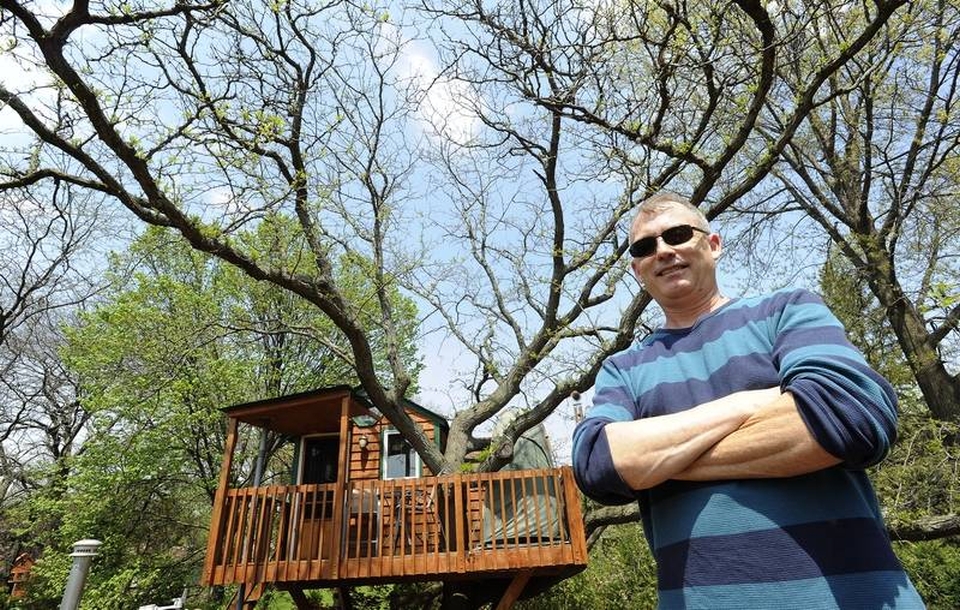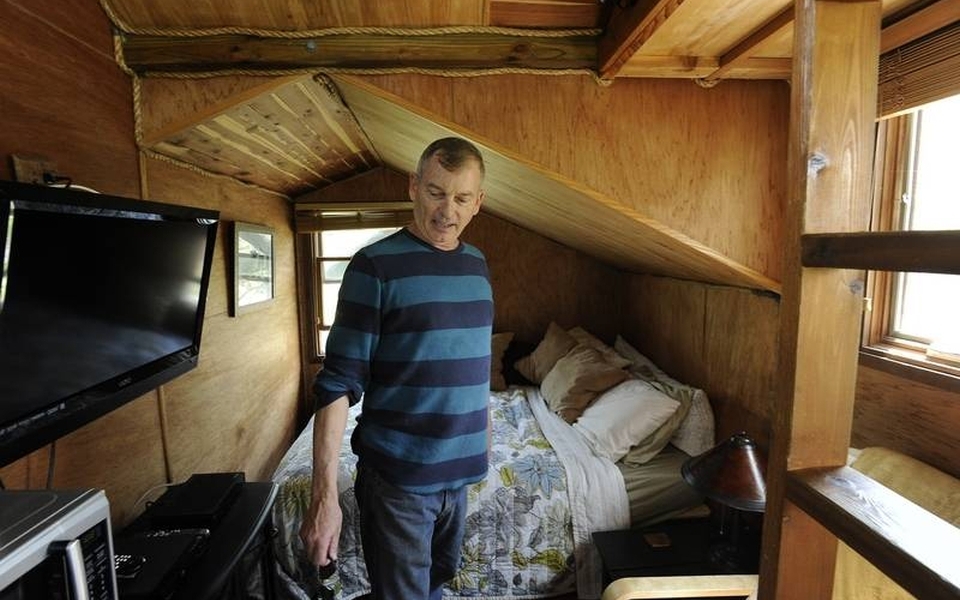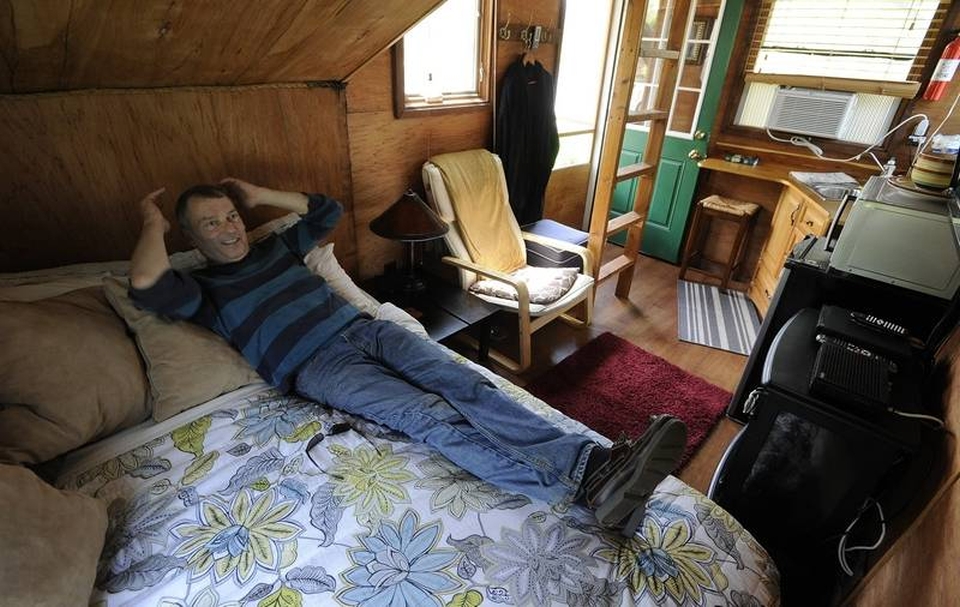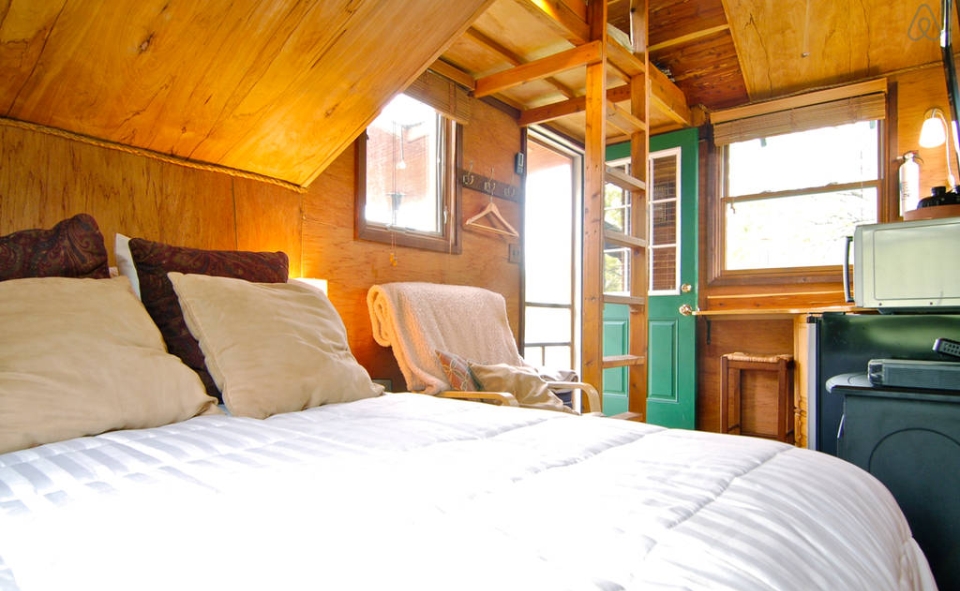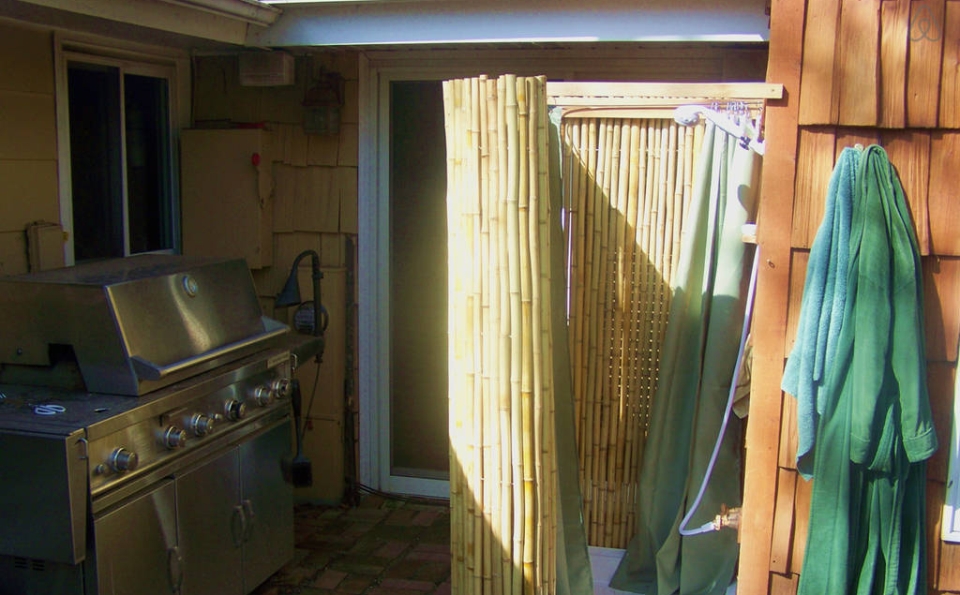 Credit: DailyHerald