Minnesota-based architect firm Sneak Peek Design and contractor RHouse Design Build jointly worked on a basement renovation project of a client. Featured on Houzz as The Enfield Way Basement, this 297-square-feet ultra luxury basement lounge is remodeled using industrial interior finishes, while home theater and brewery are included for making it a perfect entertainment zone. Along with modern touch, the basement lounge also boasts reclaimed wood and industrial pipe finishes.
There is a comfortable sitting area in front of the stone fireplace stacked between custom shelves, and to the right, there is a big window that lets in natural light from the ground-level back patio. In the gaming and home theater area, the gray walls play a big role keeping the space interesting for watching TV, while leather seating, custom game table, gold-plate wall art and a custom-made drink ledge make it a modern entertainment area for the family. The steampunk bar area is decked with wooden beams, rustic wine racks, pendant lights from Restoration Hardware and a backsplash made of bottle caps collected by the owners.
And as of the bathroom, white matte tiles, reclaimed Russian oak vanity, antique mirror and custom cabinets keeps the showering experience at ease. The designers nicely utilized the entire space and decorated the interiors so well that it a worthy inspiration for people wanting to change basement into a cool lounge area. For sure, it is not an economic project as it cost around USD 100,001 – USD 150,000 to the client.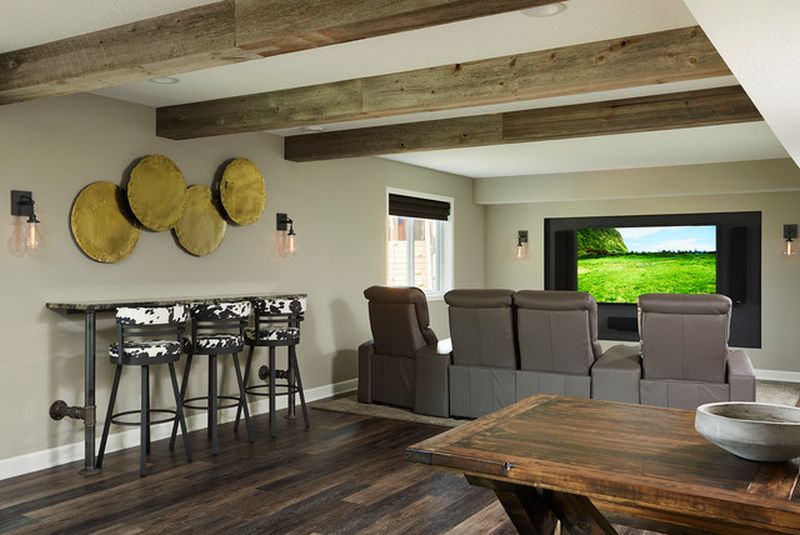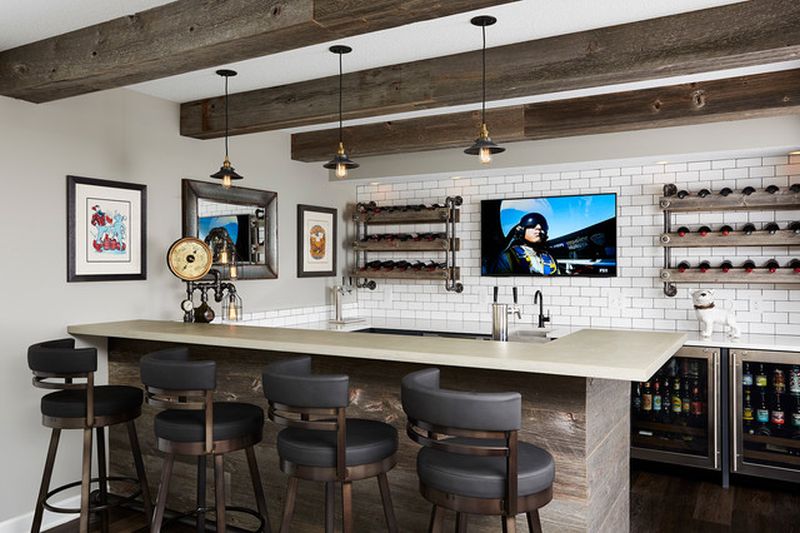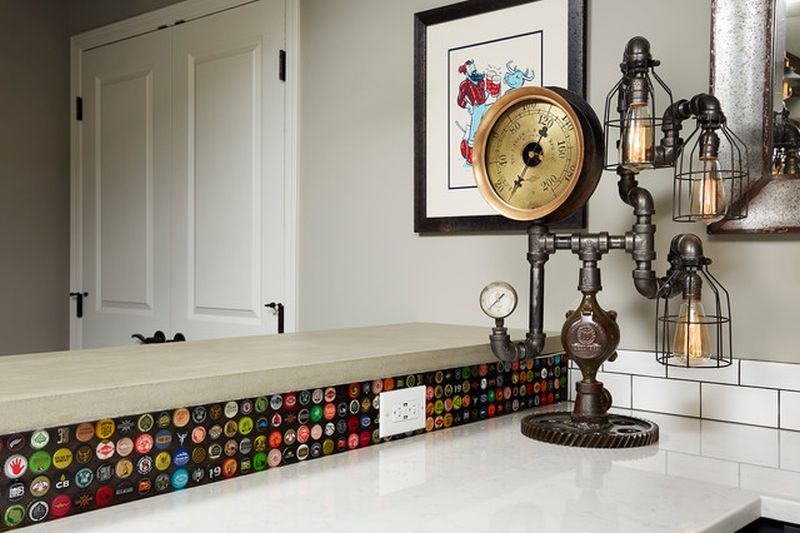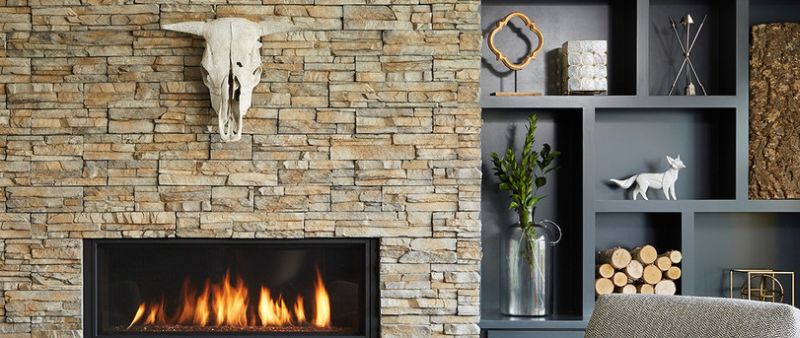 Via: ElectronicHouse