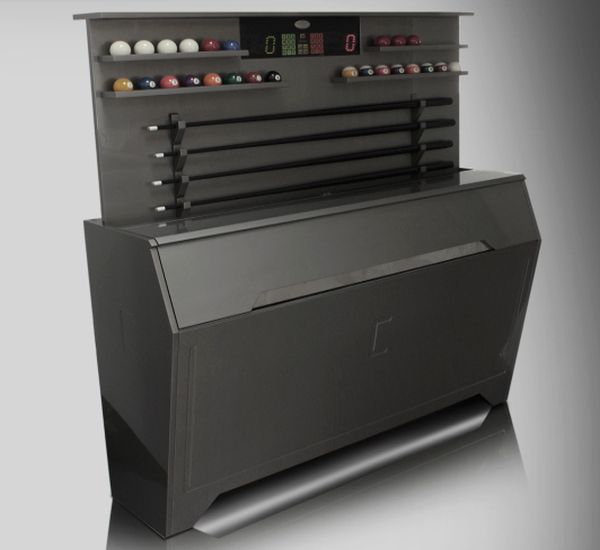 Whether you are a billiard addict, or simply an enthusiast, it has been noticed that contemporary pool tables have become a high tech addition to complement the lavish lifestyle in your gaming room. After the inclusion of a gorgeous billiards table, if you are still vying to equip yourself with the finest of billiards accessories available, then this whimsical Mobile Madiatecno Design is surely going to entice you. The fascinating electronic retractable mechanism of this magnificent design allows you to hide within itself a real wall unit in the game along with a compartment where you can carefully store the coverage plans for the billiard table.


The famous Italian designer, Cavicchi Billiards, who has already impressed us with his Opera F1 foosball table, has created this technologically upgraded billiard accessory design. A slight press of the remote control button of this design will open up the concealed wall unit where the cue balls are placed. The smooth and glossy finishing of this wonderful billiards table, truly reflects luxury that is often associated with this cue game.
The Mobile Madiatecno design is a modern and technological innovation in the world of billiards design. This piece is finished with a pearlescent lacquer with a combination high-quality black crystal making it a perfect addition to compliment your gaming room. Check out the clip below to see how it works.
Via: Biliardi-cavicchi