French carmaker Renault is associated with Formula One after its first foray into Motorsports in 1977. Renault entered the F1 racing world with the RS01 car featuring turbo-compressed engine, which was being used for the first time in Formula 1 cars. It was not a big success that time, and Ken Tyrell, the boss of the eponymous team has even called it Yellow Teapot when he saw the car emitting white smoke. After long, Renault has launched limited edition 'Yellow Teapot' inspired by the RS01 car to commemorate the historic car on its 40th anniversary.
It may feel weird to celebrate the anniversary with the launch of a teapot but this teapot in Renault team's signature yellow, black and white colors beautifully resemble the historic RS01 car. Its shady base, gloomy top, and pinstripes add delightful touch to the design, while flattened handle looks like the wing of an F1 car, and the spout resembles the car's nose cone. Moreover, its top portion reminds of the F1 car's cockpit and intake.
Read Also: Lamp made from exhaust pipe of Renault F1 car Fernando Alonso drove in 2006
A total of 40 teapot pieces will be available for purchase in September, which can be bought at Atelier Renault and the e-shop of Atelier Renault for €129 (US$150).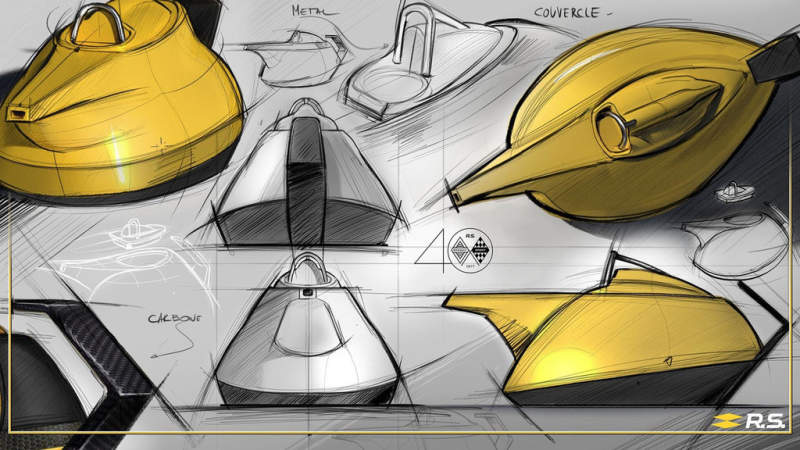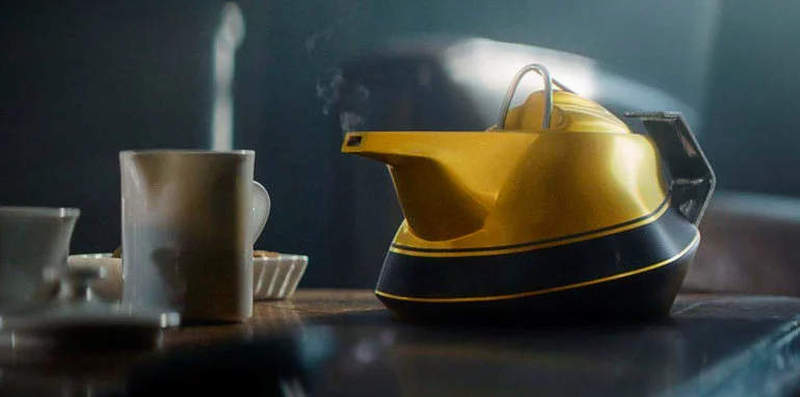 Via: AutoPortal