At this year's Frankfurt Auto Show, automobile major Renault and lighting giant Philips have teamed up to create SYMBIOZ electric autonomous car that synchronizes with your modern home and serves as a spare room when not on the road. This concept car is meant to be seamlessly plugged into your smart home, all thanks to a shared power grid.
It is able to fully interact with connected homes, cities, LED lighting, and other vehicles. Moreover, its on-board digital technology makes it an interactive and personalized space that recognizes people's preferences. Parked in the smart home, SYMBIOZ serves as an extended modular room that's comfortable and luxurious. No wonder its interior has been inspired by the design of living rooms.
As an elegant open or closed environment, the electric car also connects and interacts with all manner of devices and appliances in the home, hence, it is an ideal space to work in or relax. The house features Philips Hue in the lounge and kitchen, which automatically switches on before the car swings into the driveway.
When Renault SYMBIOZ enters at ground level, the walls of the home automatically light up in welcome, illuminated by Philips Luminous Surfaces. Furthermore, the car sits on a platform that elevates it to the living space or terrace. The centerpiece of the home is lit with 5,368 dynamic Philips Color Kinetics iW Flex LED light points that change their shade of white to illustrate the connectivity between the car and home.
According to Groupe Renault Executive Vice President and Chief Competitive Officer, Thierry Bolloré:
The way we use our cars is changing. Already a car is more than just a way to get from one place to another. Full of technology, it's becoming an interactive and personalized space that connects passengers to other cars, people, and objects around them. Looking to 2030 we imagine new scenarios with more efficient energy use, connectivity and autonomous driving scenarios that will improve how we live and travel.
The Frankfurt Motor Show, running until September 24, is open for motorists and smart homeowners. However, Renault expects its all-electric concept car to become a reality by 2023.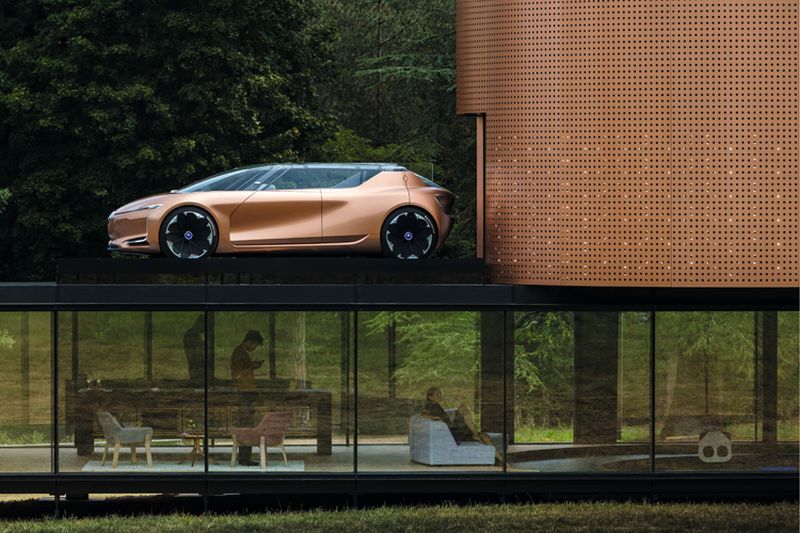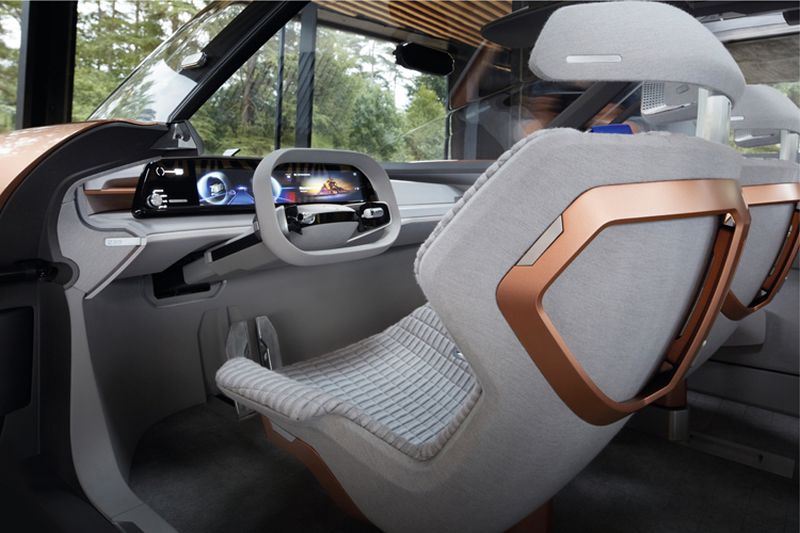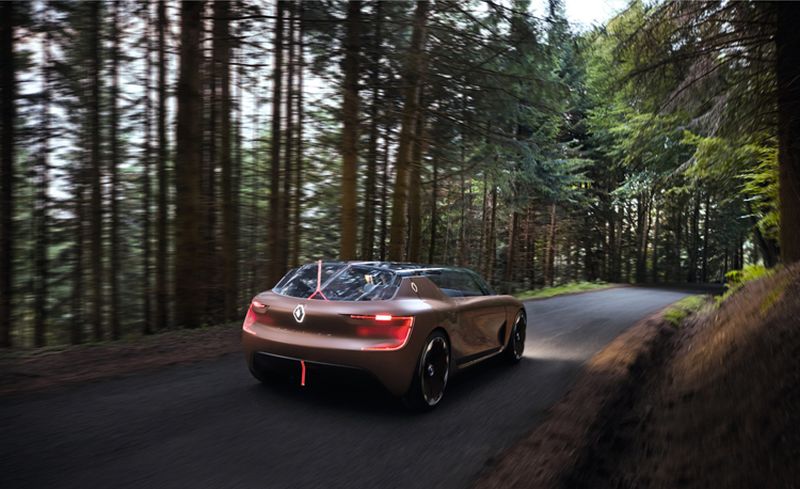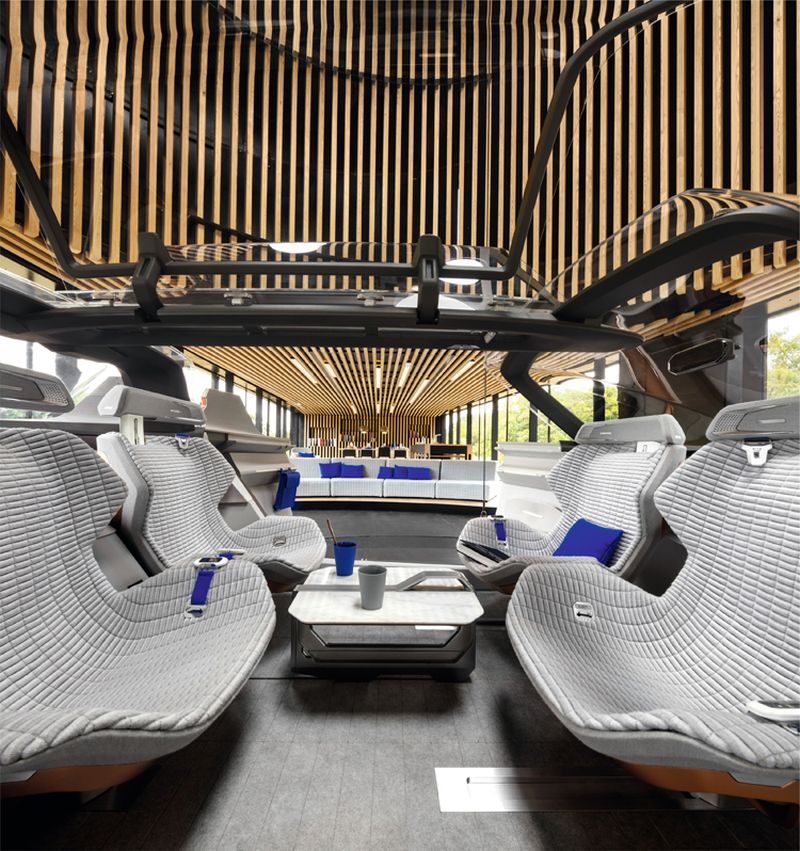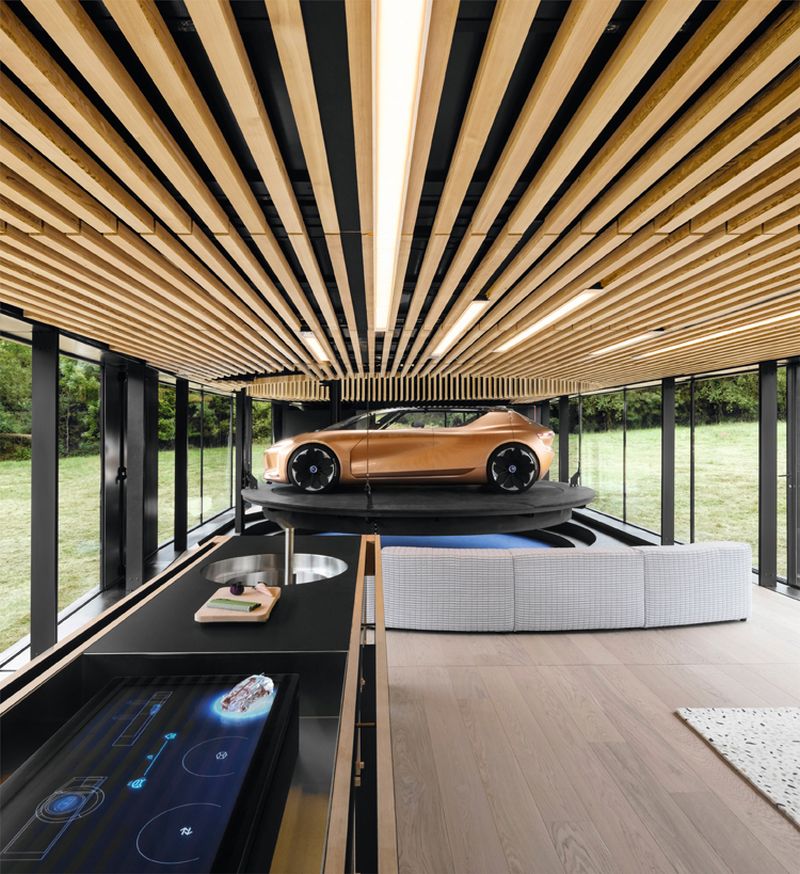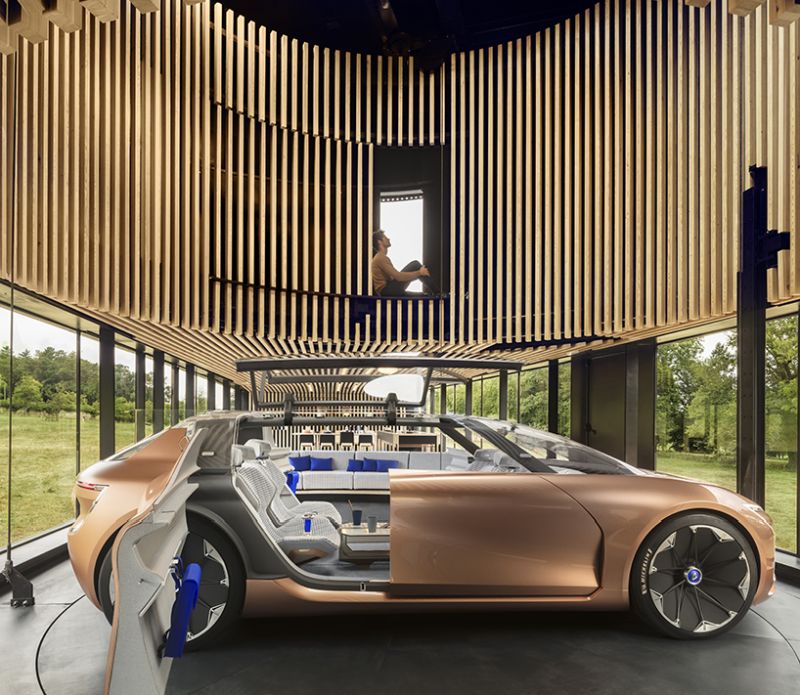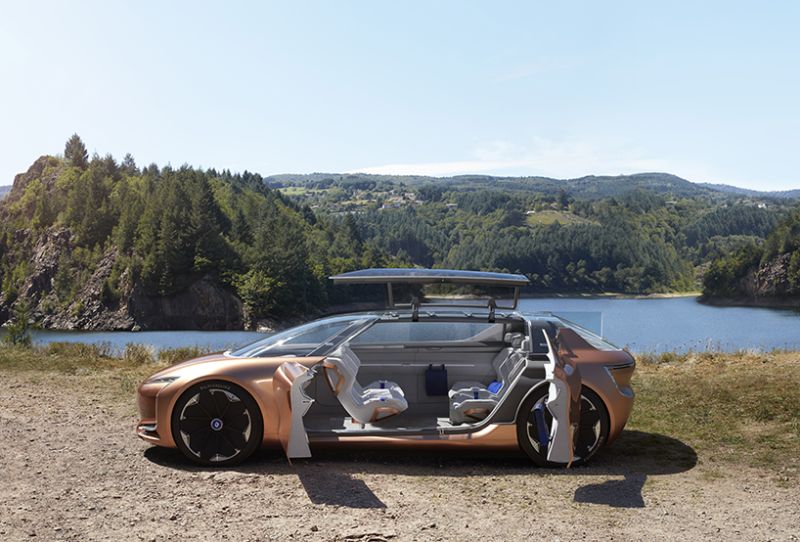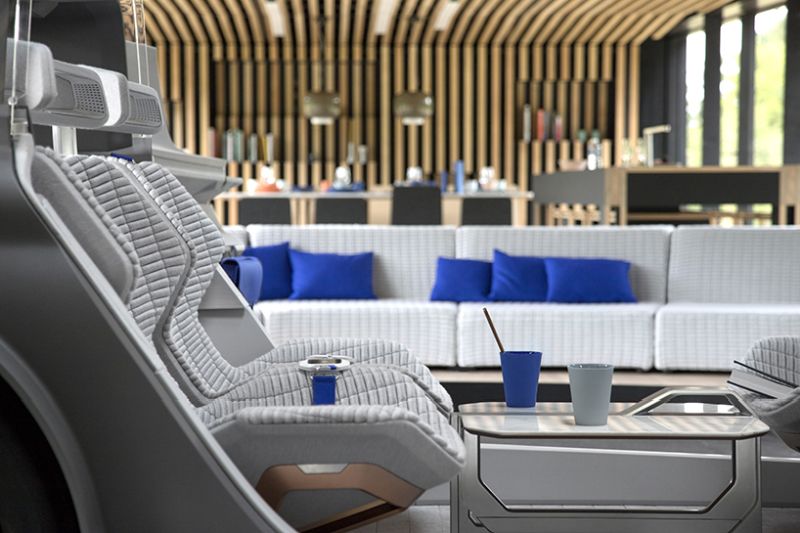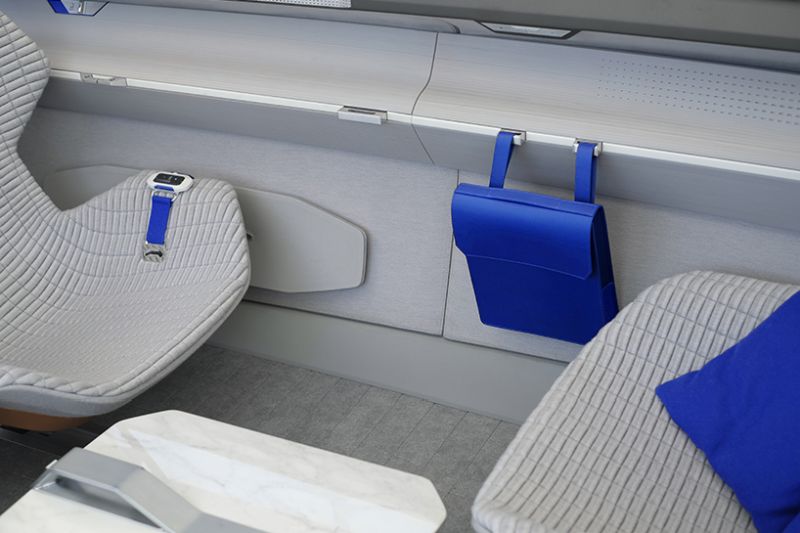 Via: Designboom