A unique window décor can bring magical atmosphere at your place. As windows are an important part of our home, decorating them with unique curtains or blinds becomes a task. Finding the right ones to match the interiors of the room is even bigger task. To our rescue, a Ukrainian designer has come up with an innovative idea in TM HoleRoll. The innovative blinds create an illusion of glittery cityscape or starry night in broad daylight.
Blinds are basically created to block the light, but HoleRoll blinds enhance the beauty of your room with that light. TM HoleRoll blinds have tiny holes from where the light enters and illuminate like a cityscape. These are made from fine fabric that is dust resistant and keeps sunlight out of your room even in harsh sunny days. HoleRolls comes in three different outer colors – Oak brown, White and Black.
With TM HoleRoll you can turn your windows into New York's skyscrapers, London's historic buildings or into sky full of stars. Blinds are designed for narrow windows, but you can crop or add a few blinds together to suit the size of your windows.
Every piece of TM HoleRoll is great work of art. These beautiful blinds will give your place a magnificent look that you will adore. The HoleRoll blinds are available online for $179 USD.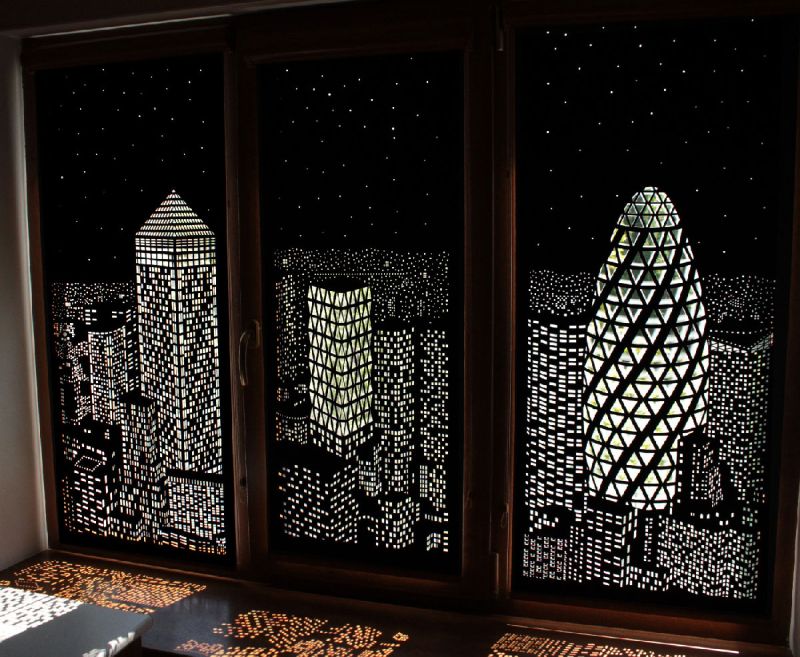 Perfect window blinds for your home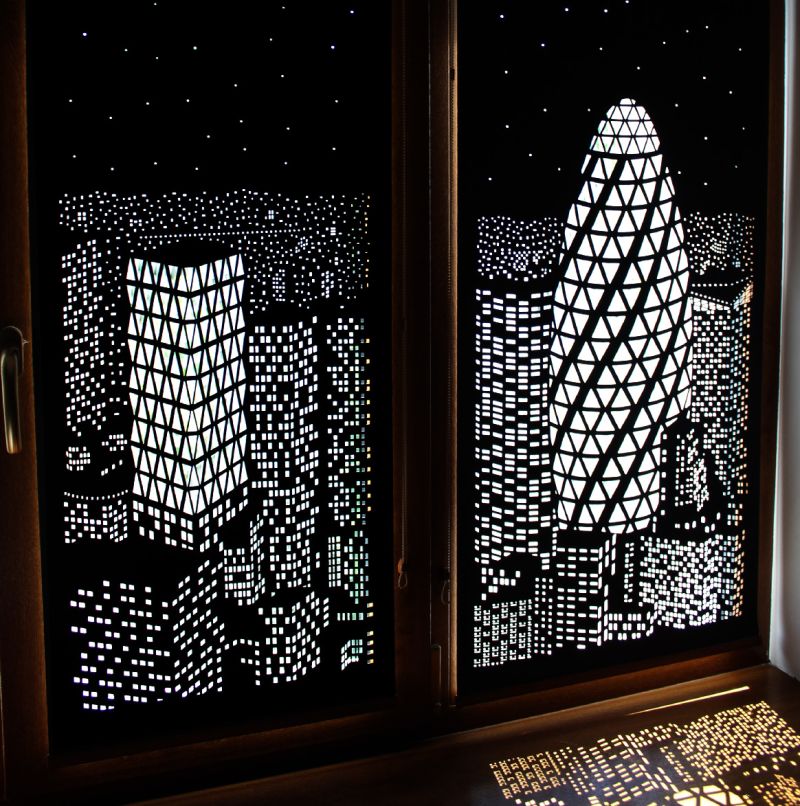 Beautiful London view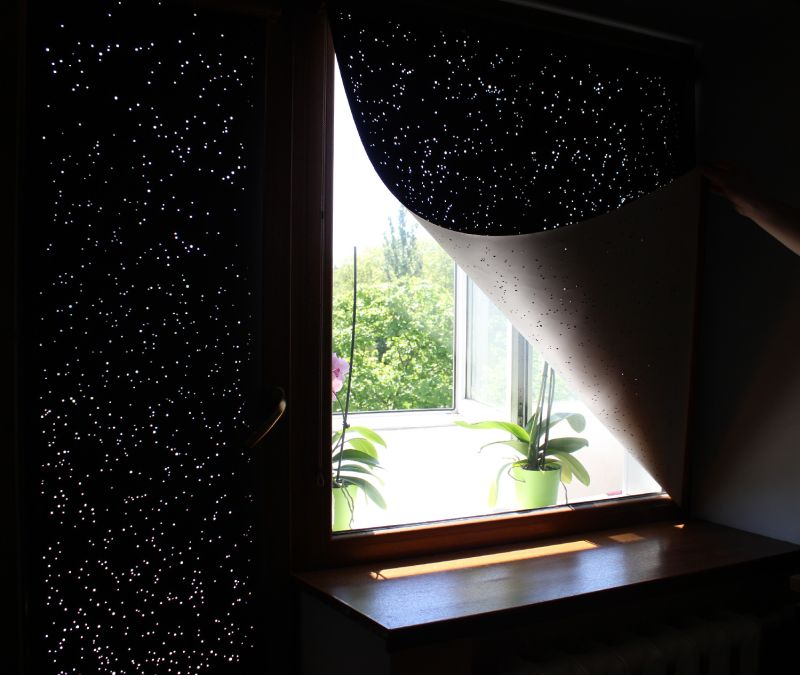 Oak brown blind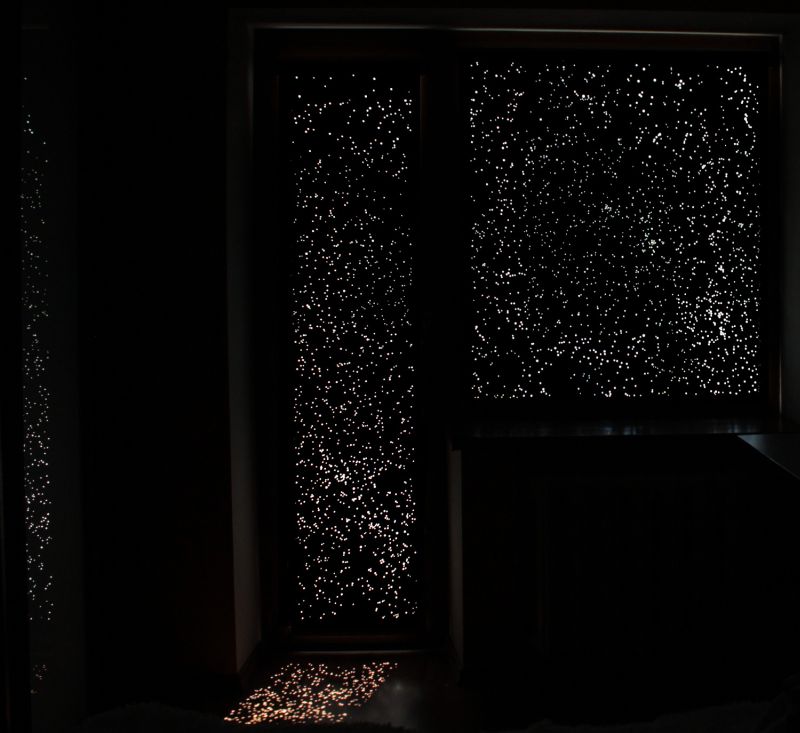 Starry night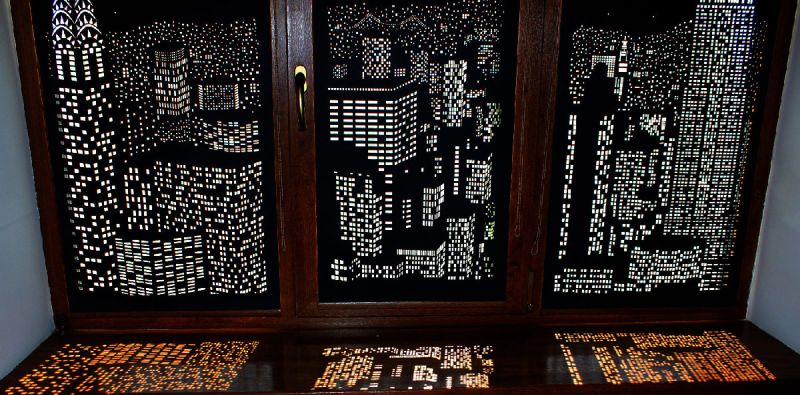 Cityscape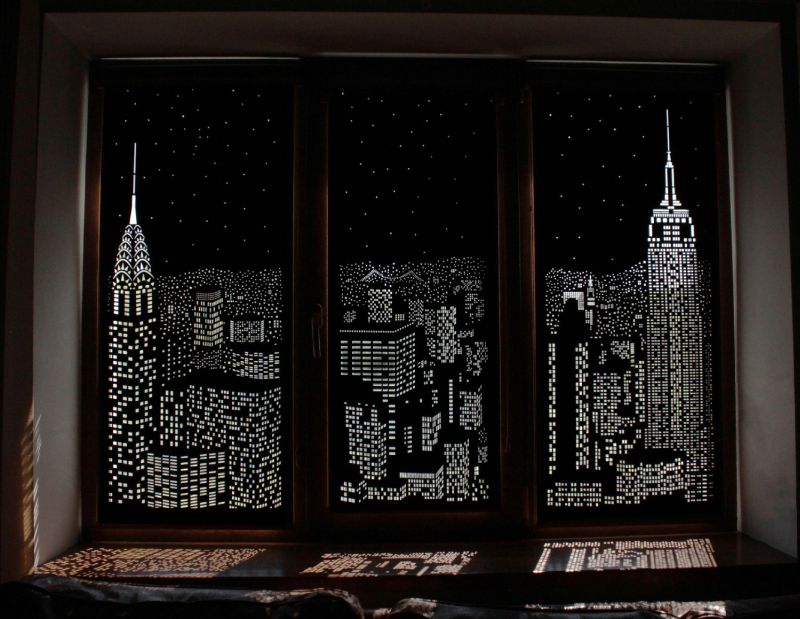 New York's skyscrapers
Via: My ModernMet