The V01 apartment with bright interior is located in Sofia, Bulgaria on the first floor of an old building. However, the clients commissioned Bulgarian design studio DontDIY to renovate outdated interior of the house. The studio aimed at bringing more natural light into the apartment, while giving it a contemporary makeover.
In order to make the apartment more spacious, the hall is enlarged by hiding rooms and kitchen behind a white folding wall. The entire wall consists of huge sliding doors, which reveal the fully-equipped kitchen when you want to prepare a meal and hide it from the sight when not required, thus making the living area and adjoing dining area appear more spacious.
The whole interior of the apartment is white with minimal furnishings to maintain modern yet simplistic appeal. This clever foldaway kitchen design shows there are endless possibilities to make any small home appear bigger, without compromising necessary facilities.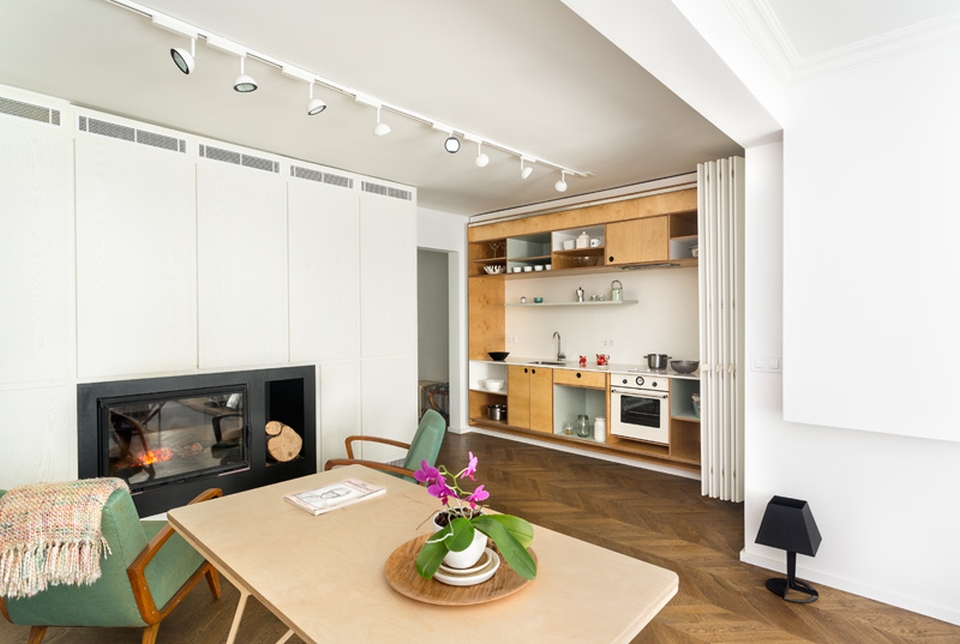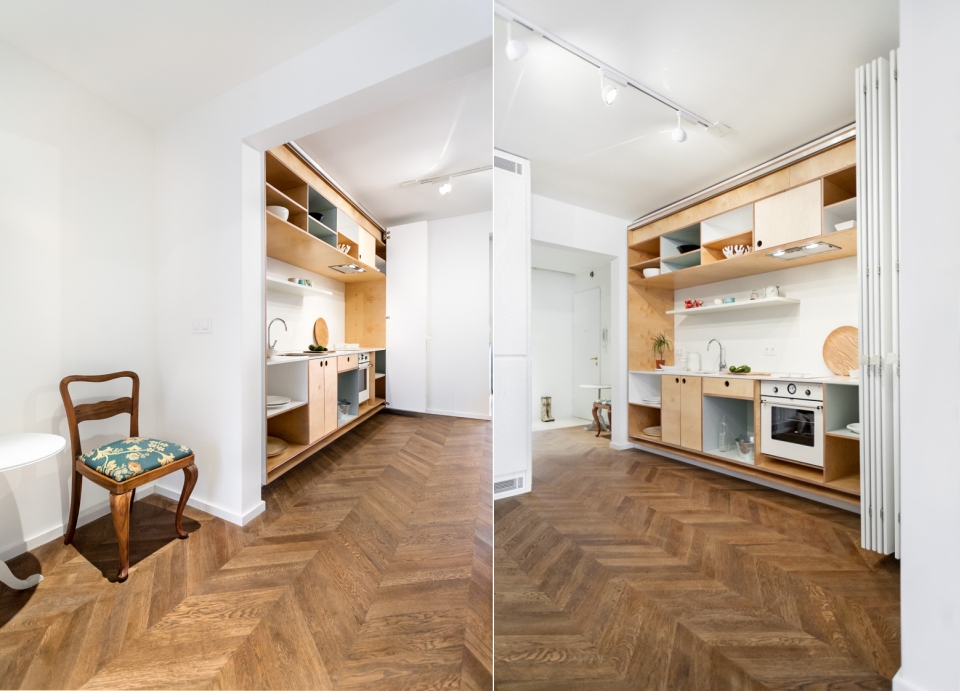 Credit: Contemporist