Spice Girls mega-fan Suzanne has converted the iconic Union Jack-painted bus from the 1997 movie 'Spice World' into an Airbnb accommodation you can rent for approximately $125/night. She has transformed the bus into a dream fan-home with assistance from designers.
The exteriors of the bus remain unaltered, however, interiors are refurbished with modern amenities to look like a home. After the renovation, it now houses a spacious living room on the ground floor and a bedroom on the upper story.
The living area features pink Union Jack cinema-style chairs, a 'Girl Power' neon light installation and is outfitted with vintage magazines and CDs for the feel of the 1990s.
Wooden flooring, white walls, and potted plants create a fresh and bold statement inside. There are colorful cushions scattered in the central seating area making it a chic and comfy place to relax. Upstairs is a dressing area and the bedroom that can sleep up to three people comfortably.
Also Read: 10+ Inspiring Bus Homes to Ignite Your Wanderlust
This converted bus home will be located at Wembley Park in London, where guests will be able to stay in it overnight on June 14 and 15, 2019.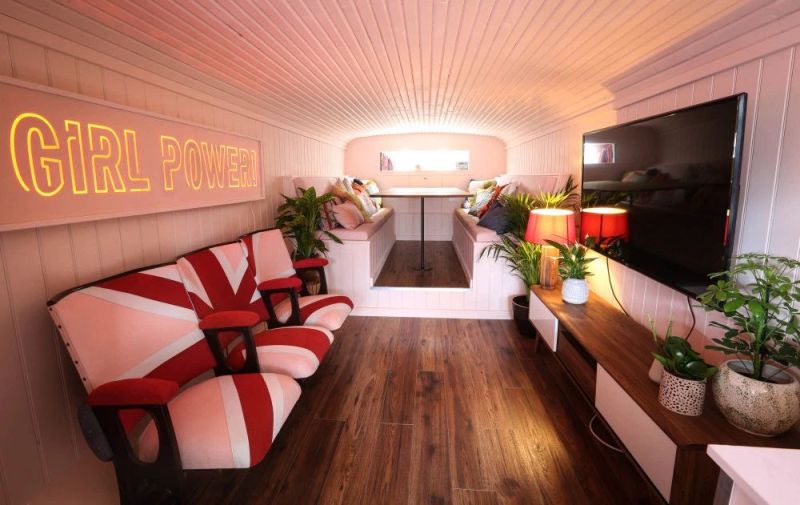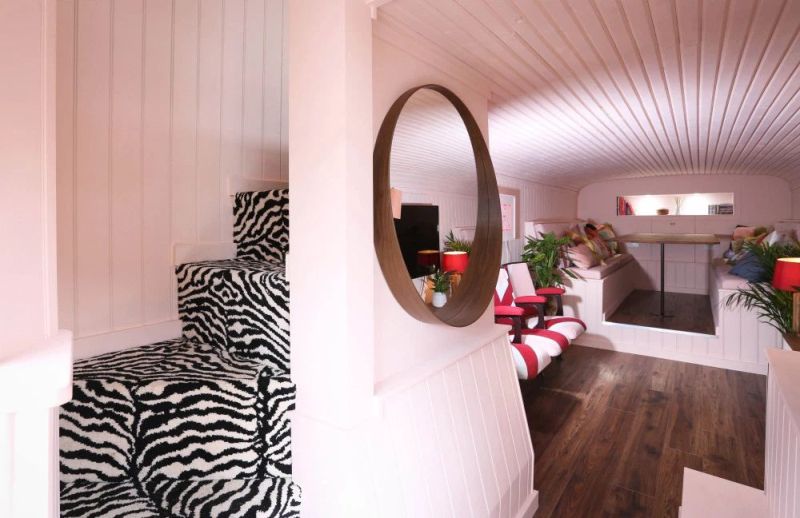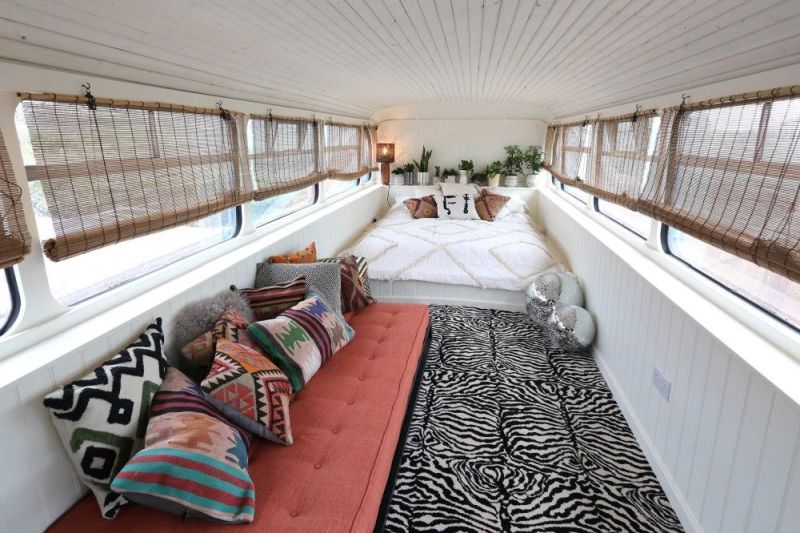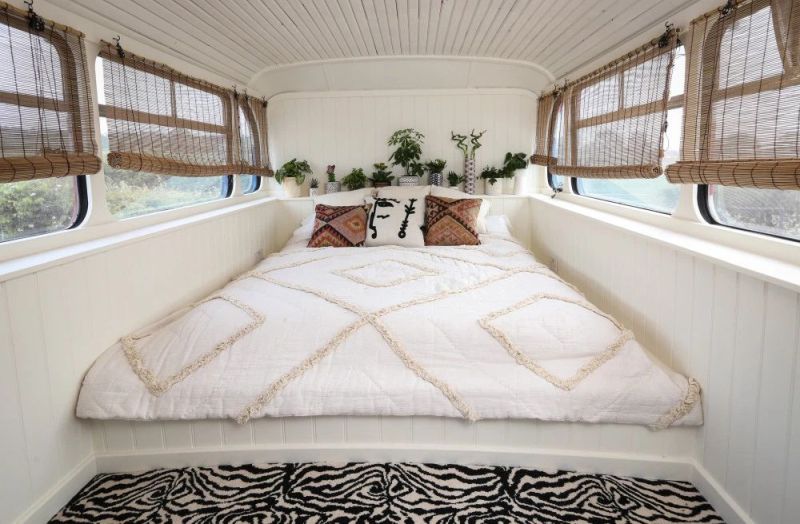 Via: Airbnb