Researchers from Nanyang Technological University (NTU) Singapore, in partnership with Sembcorp Design and Construction, and Sembcorp Architects & Engineers have developed a way to 3D-print an unfinished bathroom unit in less than a day.
This innovation could potentially accelerate the rate of manufacturing prefabricated bathroom units (PBU), while lowering transportation costs, carbon emissions, and material wastage.
Mr Lim Tuang Liang, Executive Director at the Research, Innovation and Enterprise Coordination Office at National Research Foundation (NRF) Singapore said,
Singapore's strength in advanced manufacturing technologies is deepening not only in the area of research, but also in the adoption and deployment of these technologies by our companies. This latest project between NTU and Sembcorp is testament to our strong research and translational capabilities in 3D printing. We are excited to promote more collaborations between our research institutes and innovation-driven companies to drive the adoption of key technologies in the manufacturing sector.
The research team has spent four years developing a special concrete mix (using geopolymers) which is fluid enough to flow through hoses and print nozzle yet can harden fast enough so that next layer is able to be printed on it instantly.
They have also developed new 3D-printing and control systems which could match the flow rate of a nozzle to hardening properties of concrete.
A 6-axis KUKA Robotic arm with a reach of about 6 meters in diameter is used to 3D-print prefab bathroom. The walls of the PBU are printed in a W-lattice shape for giving additional strength to the final structure.
Each unit can be 3D-printed in half the time needed to construct a precast concrete bathroom. It takes an additional five days for fittings, tiling, and finishing.
Also Read: Kohler Unveils Talking Toilet, Mirror and Touchless Faucet at CES 2019
The research team has 3D-printed and outfitted two PBUs. One measuring 1.62m (L) x 1.5m (W) x 2.8m (H) was printed in 9 hours and the second PBU measuring 2m (L) x 2.6m (W) x 2.8m (H) was printed in 12 hours.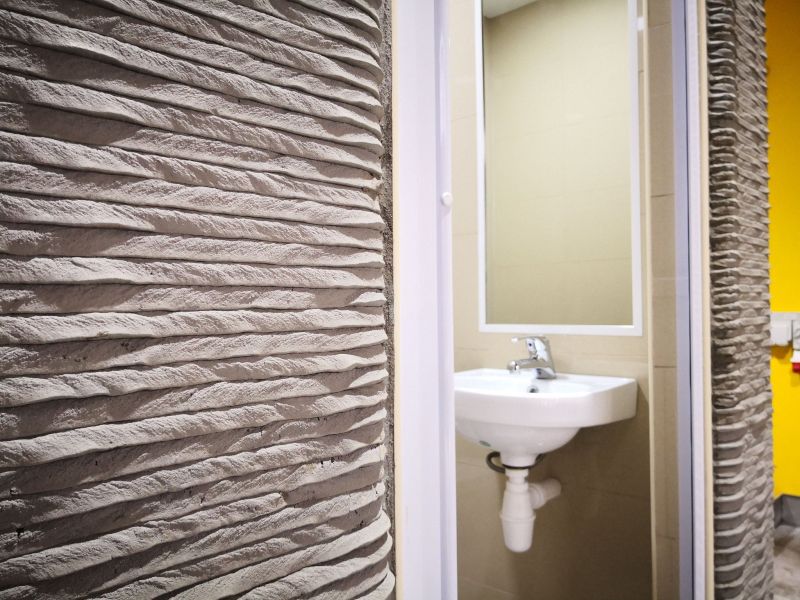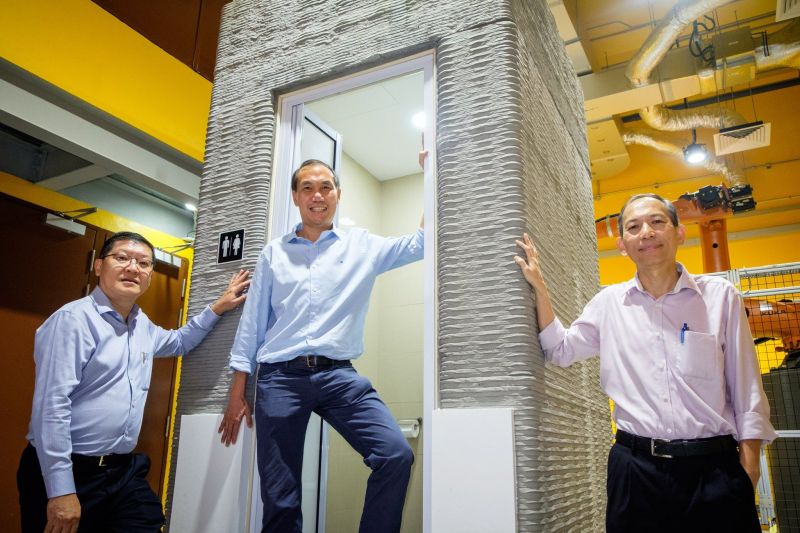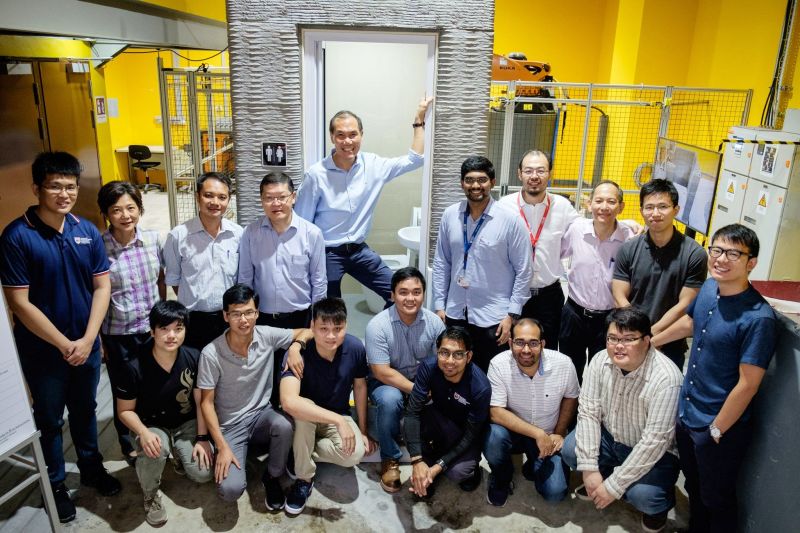 Via: NTU