Modern designers constantly keep coming up with high-end music systems to please fussy audiophiles. But some are taking a retro turn allowing today's tech-savvy generation to acknowledge how sound system designs used to be in yesteryears.
With the same thing in mind, Rotterdam-based designer Vlad Butucariu has created a portable amplifier- Amplio that's inspired by the minimalist classic design of retro radios. Made out of bamboo, the amplifier is designed to dock your iPhone into the slot at the top. After that, just play your favorite music and enjoy.
The device can grab any sound emanating from the phone's speakers and spread it into an entire room without much disturbance. Due to its finely crafted cone-shaped interior, the system can amplify the sound and at the same time enhances the stereo effect.
For producing high quality sound, the dock and the acoustic chamber are cleverly held together with a couple of tiny magnets. Not only iPhone, but the device can work with other smartphones as well. This means even if you change your smartphone after few years, you can still use the Amplio.
As it is a non-electric device, so you need not to charge or plug it in for functioning. However, it is slotted at the bottom for inserting a charging cable, allowing you to keep you phone powered while sitting in the dock. Sadly, the product is not available yet. The team behind Amplio iPhone amplifier will be launching a Kickstarter campaign on November 17th to raise € 10,000 (approx. $14,000). Only if the team manages to surpass the targeted amount, then it will reach the production phase.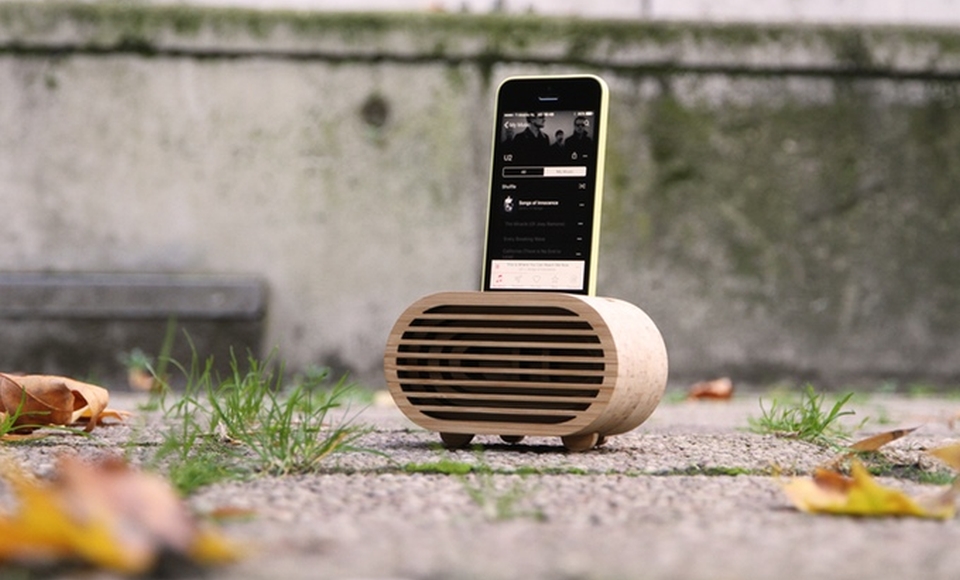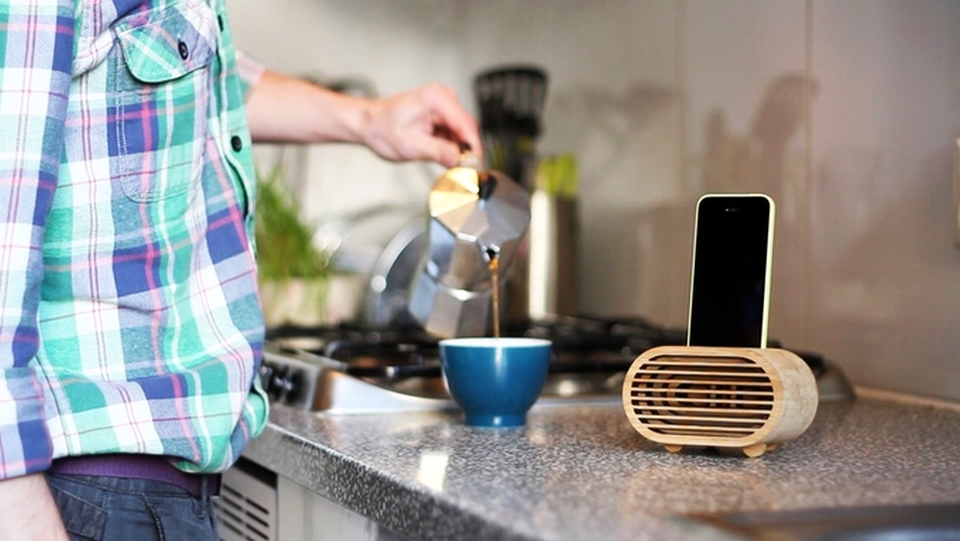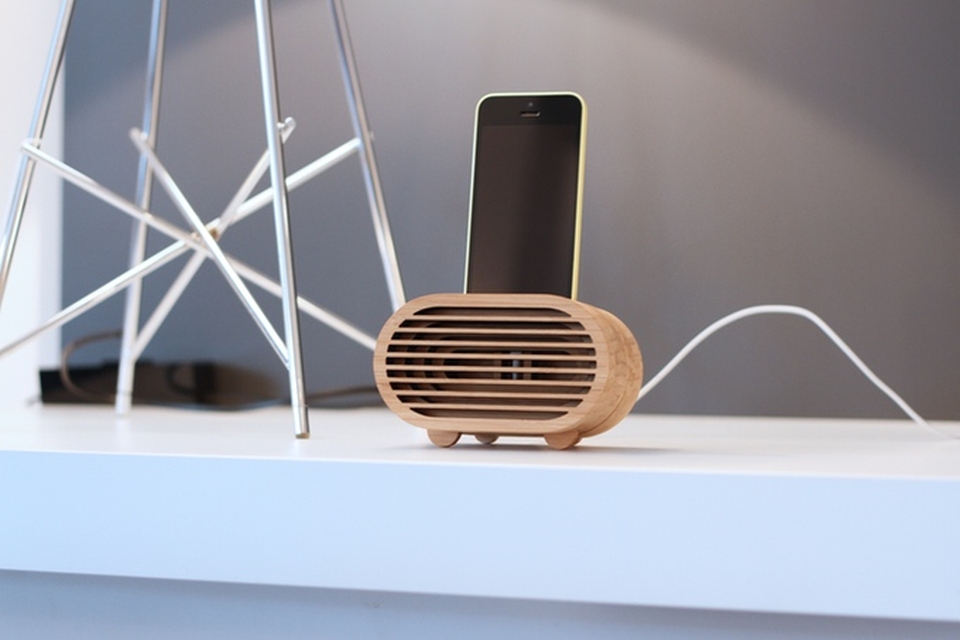 Source: Kickstarter