This retro Safari Airstream has been polished back to life by its renovators, Tommy, and Bonnie from Malibu, California. They have brilliantly transformed an old airstream into a luxurious contemporary abode. The stylish condo sits atop a hill in Malibu and offers full 360-degree views of California's Zuma Canyon.
It is situated near the Pacific ocean at a walking distance from the nearby hiking trails. This peaceful haven will certainly immerse the inhabitants in comfort and tranquility of nature. Besides stunning California backdrop, the retro Airstream has an equally stunning interior.
Inside it's light and airy with windows on all sides to bring in panoramic views of the surroundings. The living room is spacious enough to accommodate seating, dining and entertainment sections. Even the bedroom area is equipped with windows to let you admire the beautiful views while relaxing in your queen-sized bed.
The kitchen is flanked with a big wood island and beautiful wooden cabinets for storage. Plus, the kitchen window allows you to have a glimpse of the landscape while preparing your meal. The adjacent white walls open up the small bathroom space, which highlights contrasting warm wood tones against aluminum wash basin.
Moreover, on the outside of the luxury trailer, there is an outdoor seating area to get some fresh air over a cup of piping hot coffee. The Safari Airstream is an impressive getaway for both nature lovers and hikers. After staying here, you'd surely not want to go back to your hectic city life.
You can book this pleasant vacation getaway through Airbnb.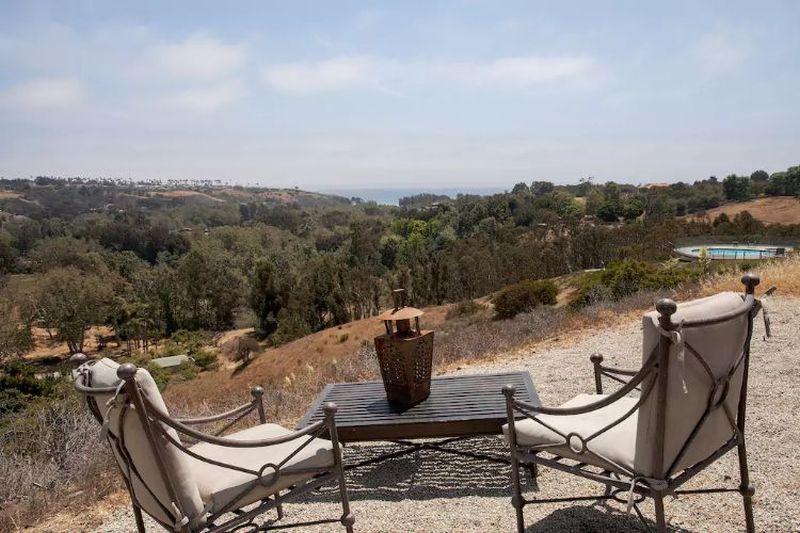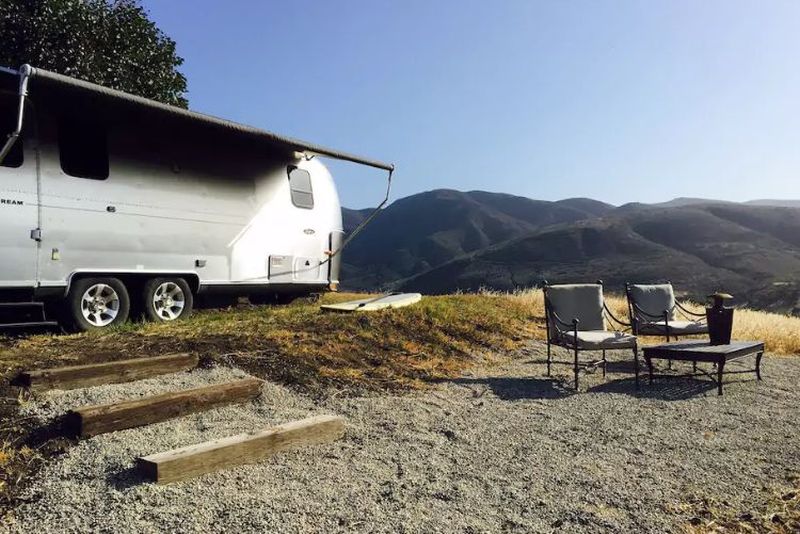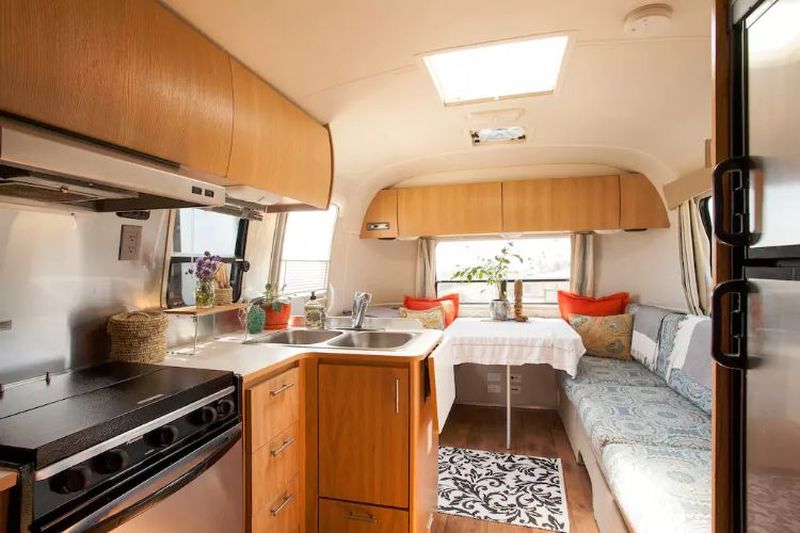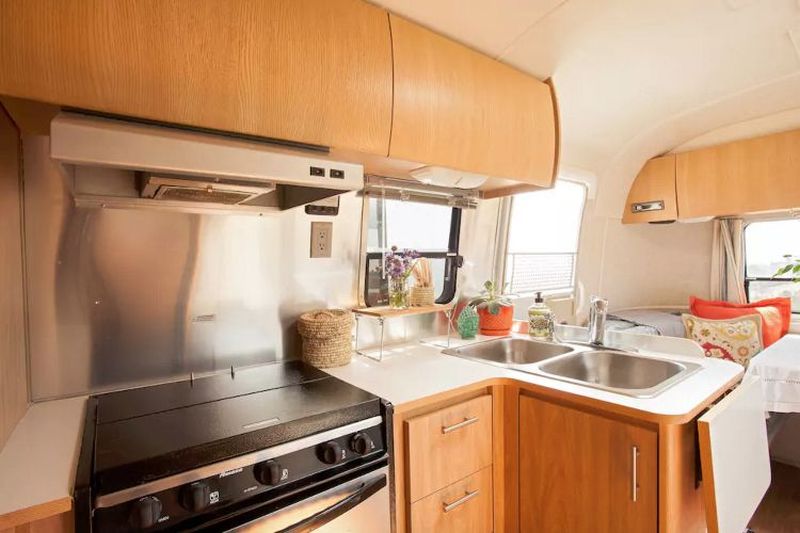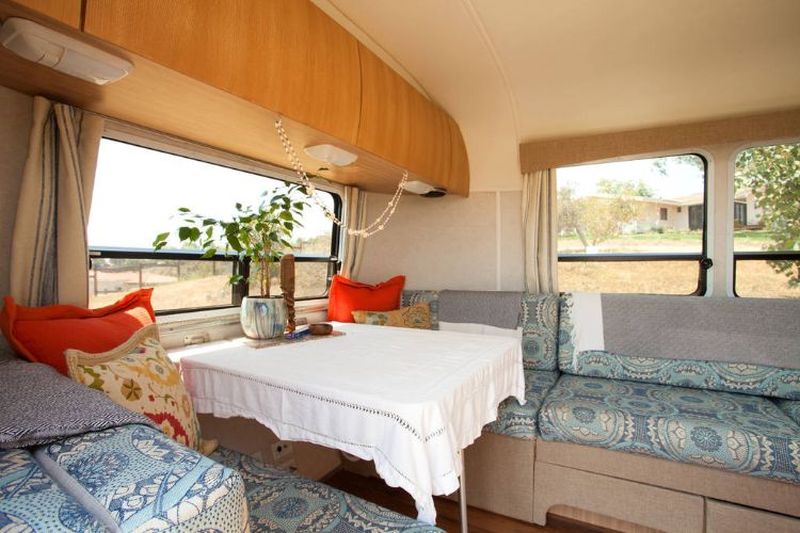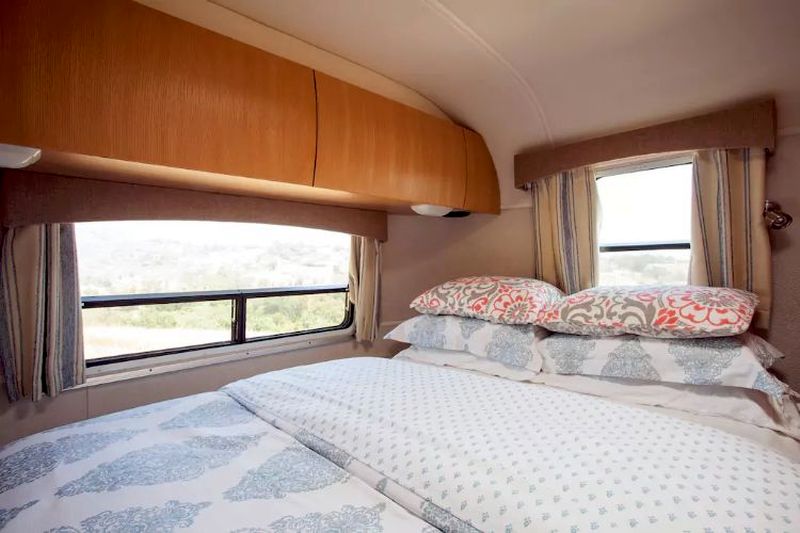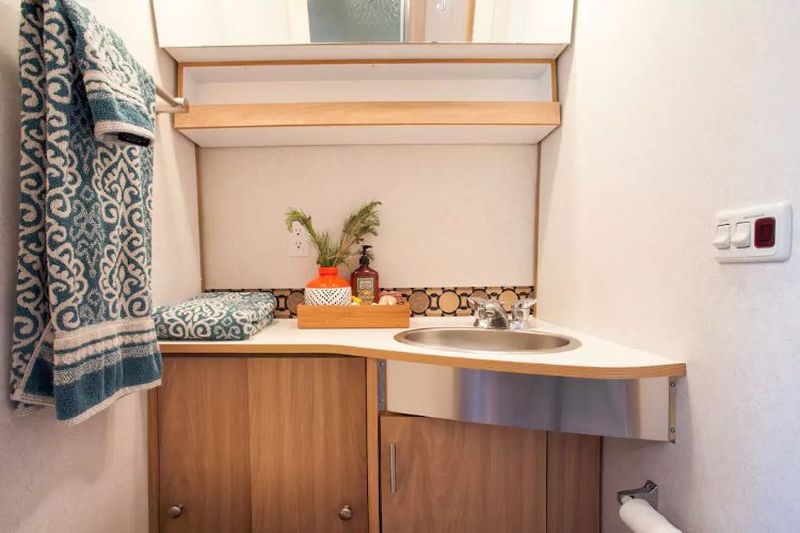 Via: MobileAdventurers