Arcade machines and cabinets come in all types of new forms with DIY'ers pulling out their creative hat. Product designer, Fabien Bouchard of Parse / Error AKA has designed an arcade cabinet which brings back the nostalgic memories of good ol' days. The good bit is that this retro gaming arcade cabinet also doubles as bar and bookshelf library thanks to the separate compartments created on the bottom and sides. So, practically speaking you could be enjoying countless hours of gaming to be followed by a glass of your favorite drink.
Dubbed as 'Retrogaming Arcade Bollard' this piece of furniture uses raw wood to capture the essence of retro gaming in its purest form. The two-player arcade runs on Raspberry Pi 3 and an open source application Recalbox which promises countless arcade titles from the yesteryears.
Functionally aesthetic, this arcade cabinet is a great idea for retro game lovers who like to drape their interiors in simple yet purposeful theme. The only predicament being, it is not up for purchase, since it is a DIY project. However, homeowners with some knowledge of electronics can venture out on making one for themselves.
Fabien really deserves some accolades for this practical arcade cabinet design, and creative people out there can add their own thought to further improve it. Maybe, it can have an upper section of cabinets to display accessories or act as hidden storage unit.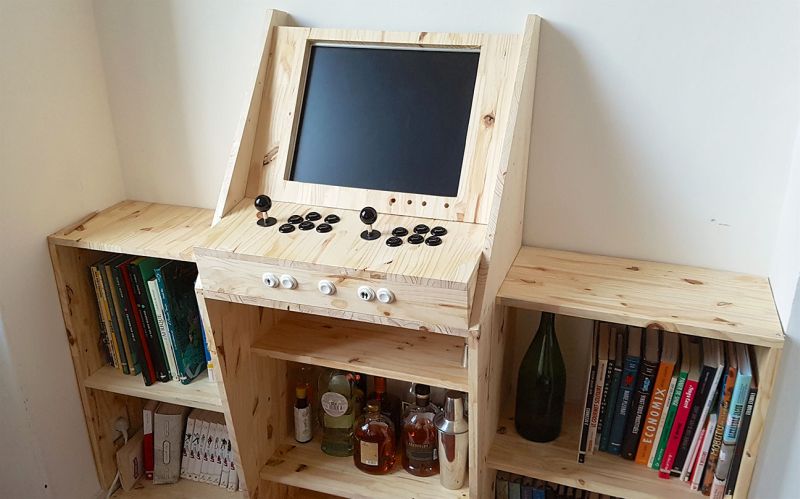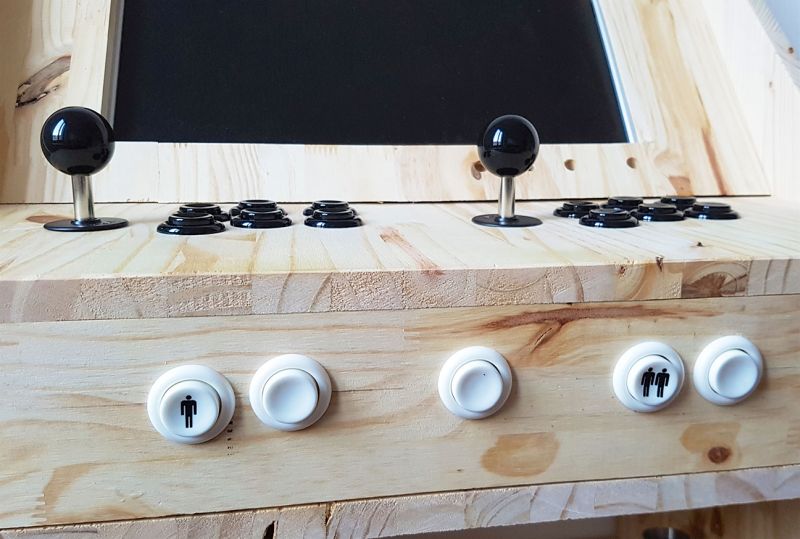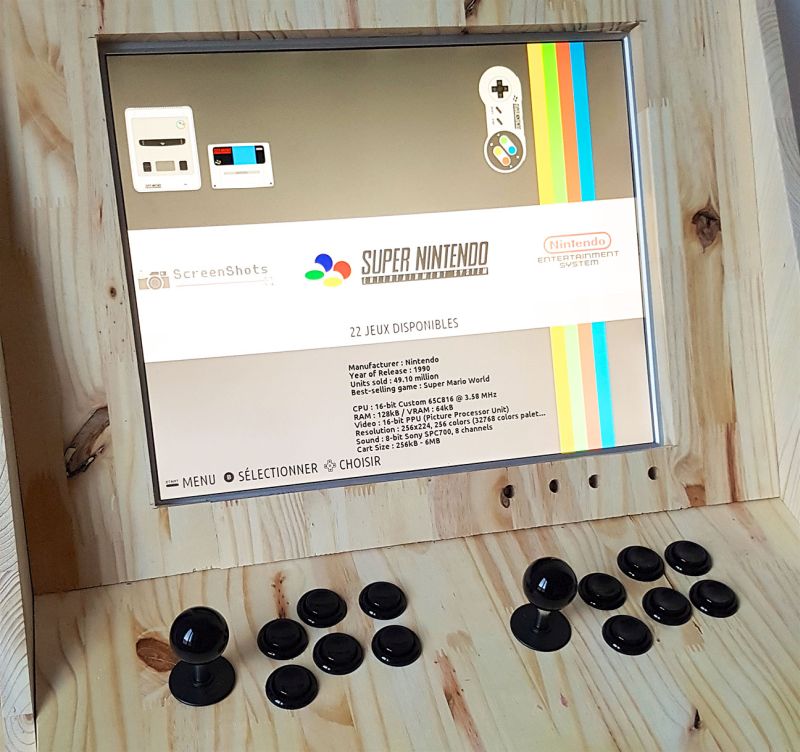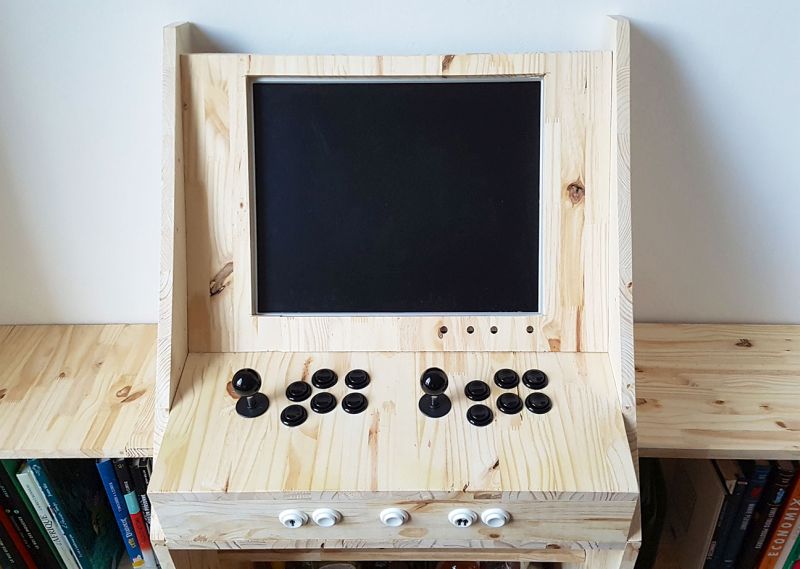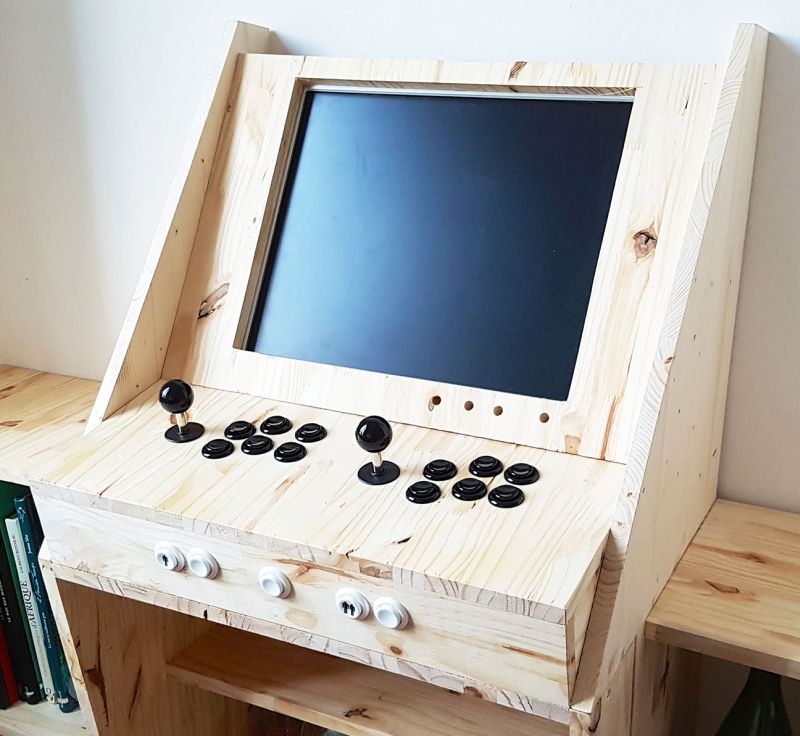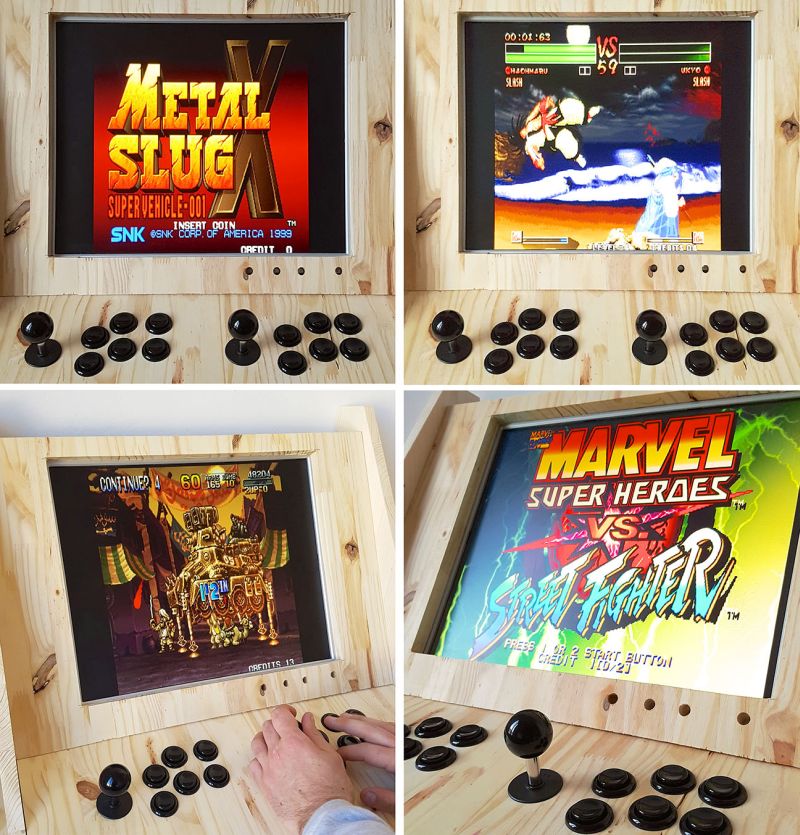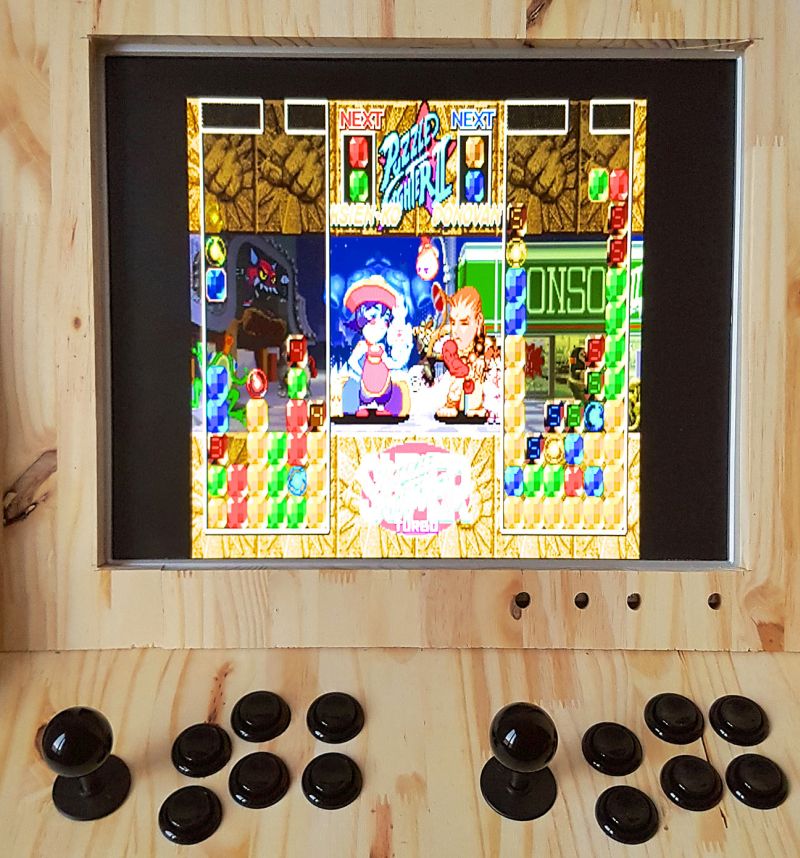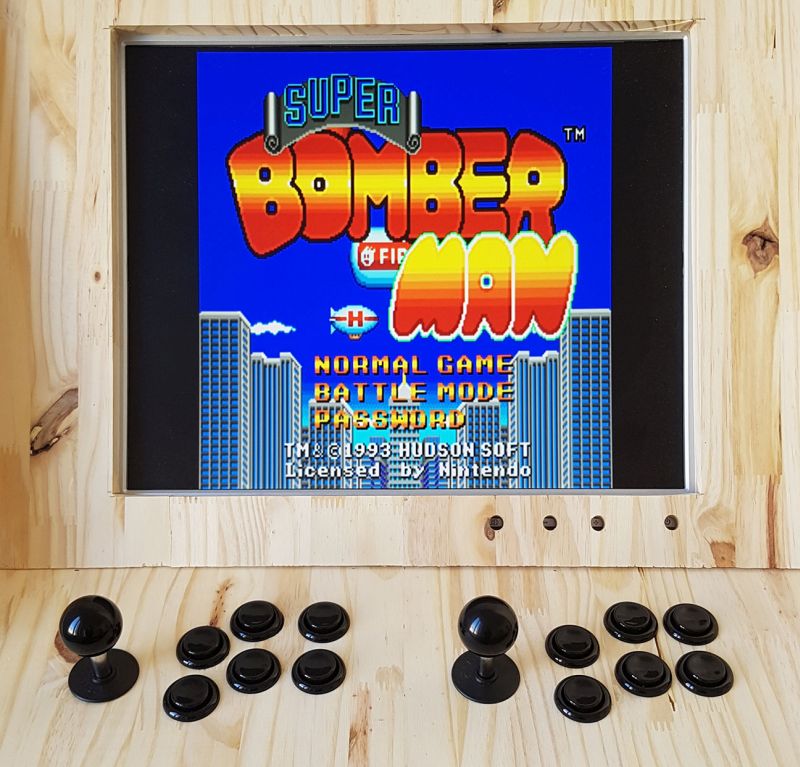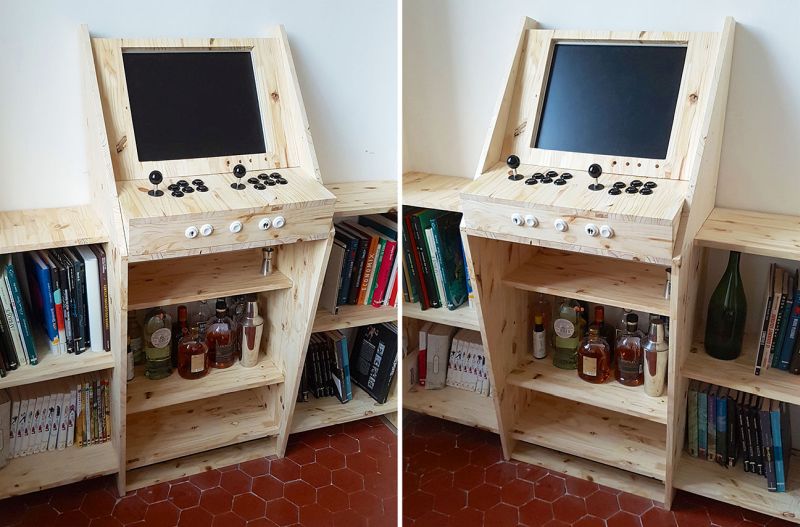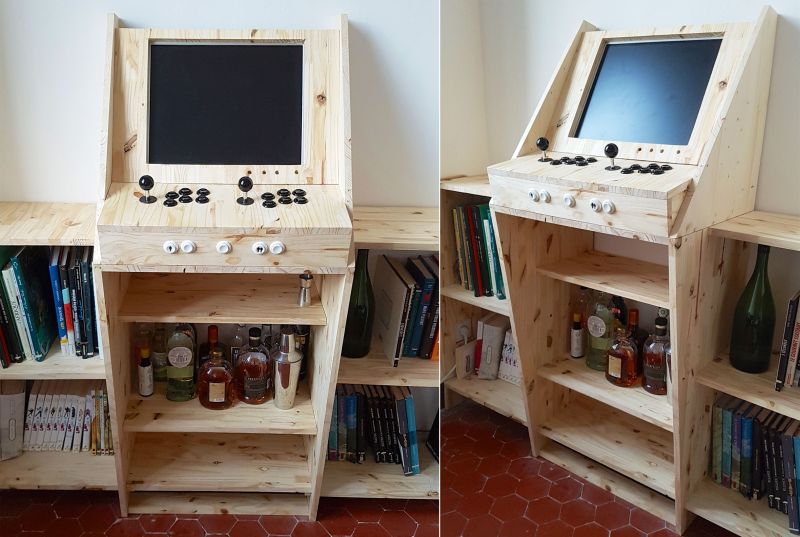 Via: TheCoolector