Tiny House Competition was organized by SMUD (Sacramento Municipal Utility District) in Sacramento, California . The purpose of the competition was to explore possibilities of maximizing efficiency of solar powered tiny homes. Santa Clara University won the completion for its rEvolve solar-powered tiny home that automatically rotates to follow the sun.
The revolving tiny house is constructed on a platform of 238 square feet. Despite its tiny size it still meets all housing needs in a very sustainable manner. In order to support an off-grid lifestyle, the house harnesses solar energy from 330 watts Sunmodule solar panels. It is connected to a colossus solar tracking ring that enables the entire house to revolve as the sun moves across the sky, increasing its solar efficiency by 30 percent. Energy is stored in salt water batteries, the only batteries in the world that are non- inflammable, non-explosive, cleanest and safest for home.
Interior
The revolving house has a full-sized kitchen and dining area with pull-down tables. A bedroom with fold-down bed serves as a lounge area when not being used as a sleeping place. The house also contains a 35 square feet wet bathroom with dry-flush toilet. Heating is provided by an effective HVAC unit. The lighting system is controlled by a touchscreen panel.
Exterior 
This house also features a roof deck with a seating capacity for six and can be accessed by an exterior staircase. A panel of roof-based solar panel array is attached to the roof which generates the much required solar energy for the tiny house.
rEvolve is designed to be used by physically challenged people, hence will soon be donated to Operation Freedom Paws, an organization dedicated to teaching veterans and others with disabilities to train their own service dogs.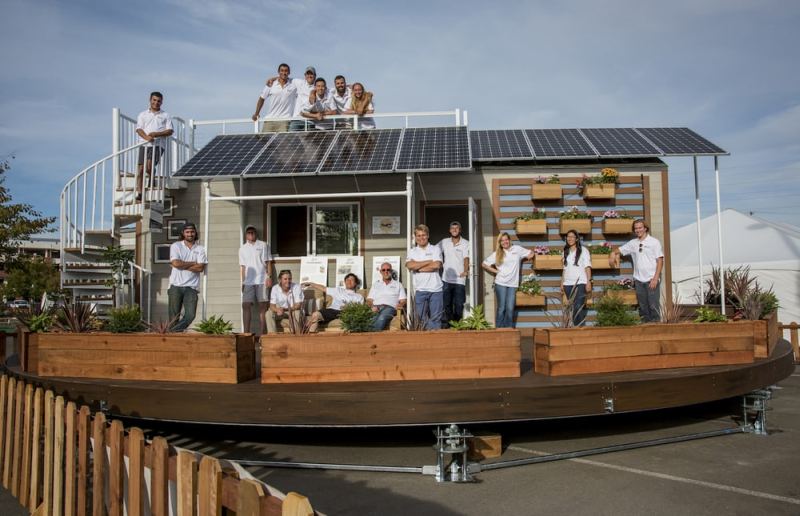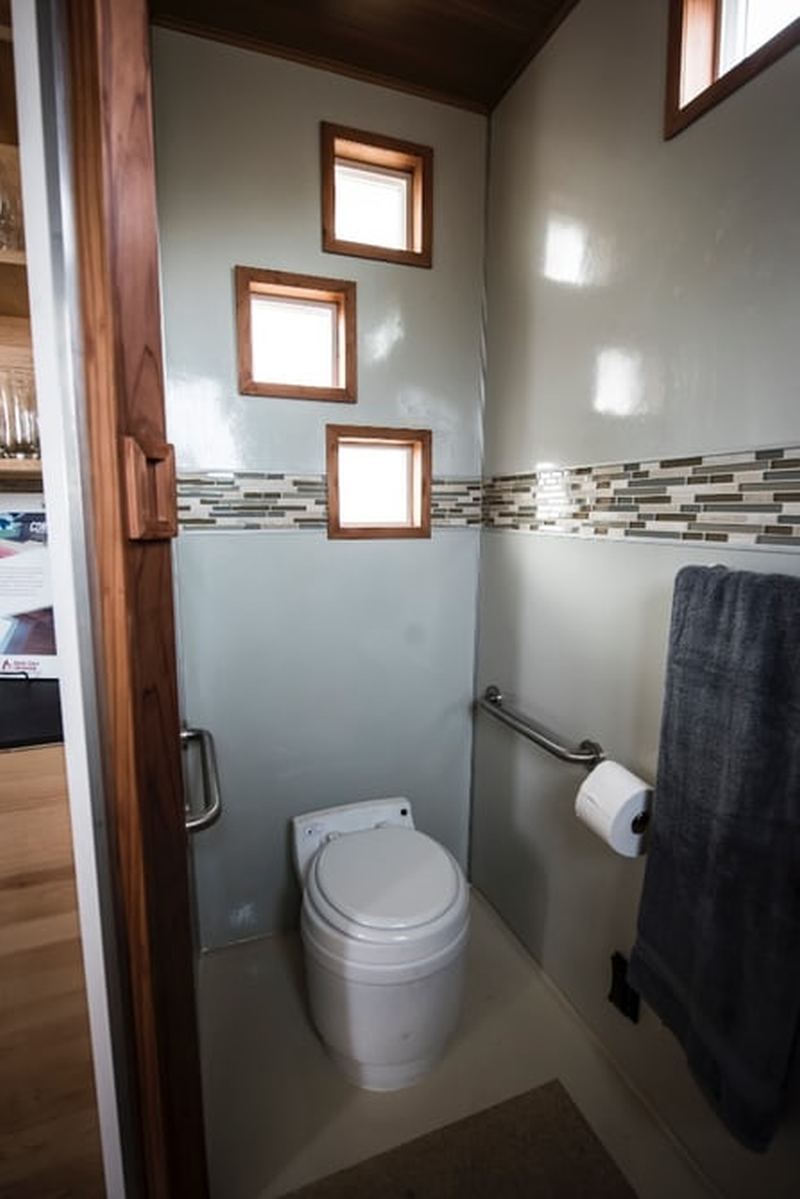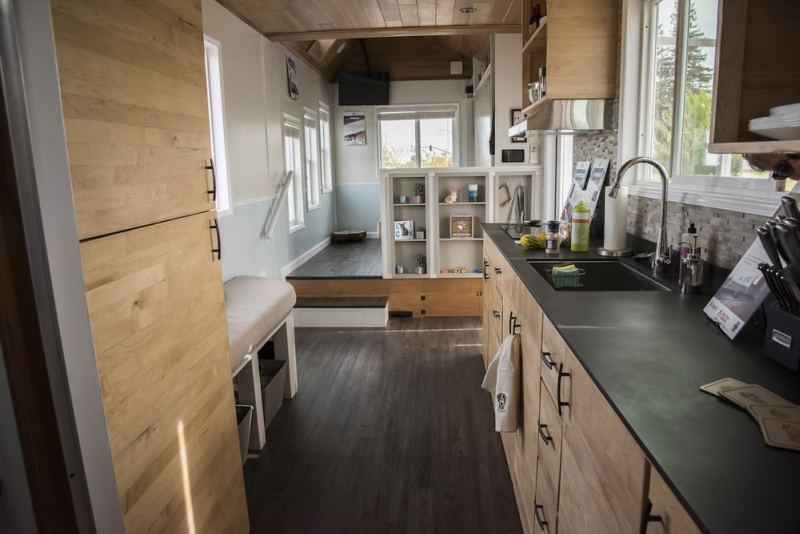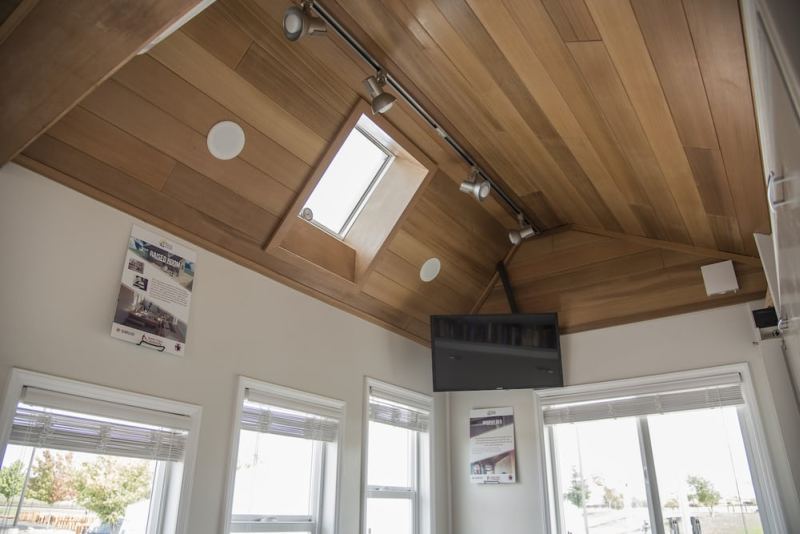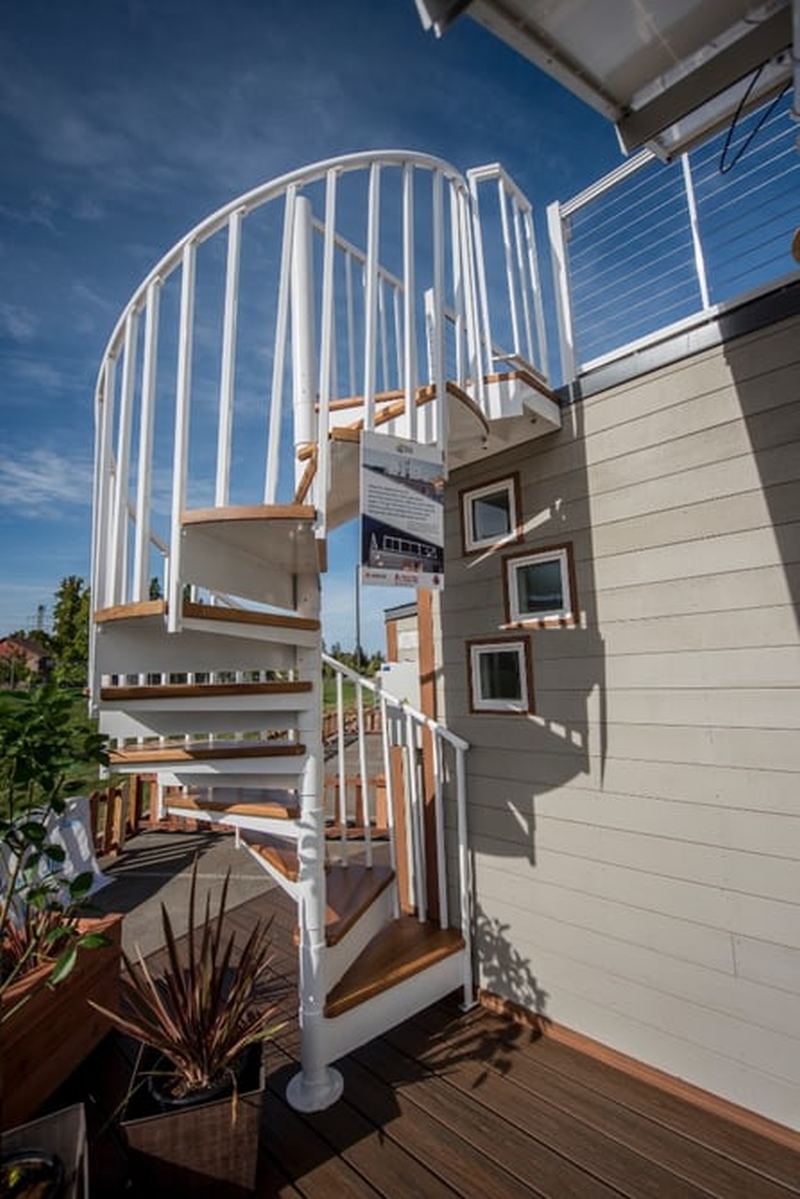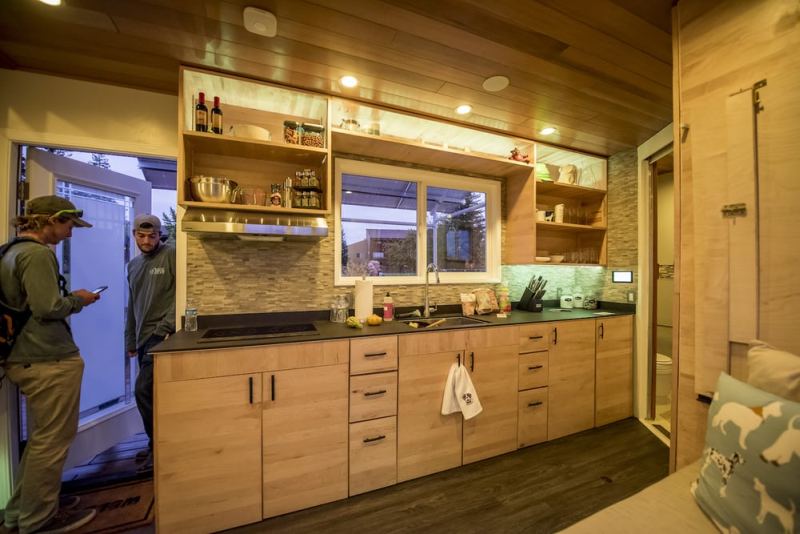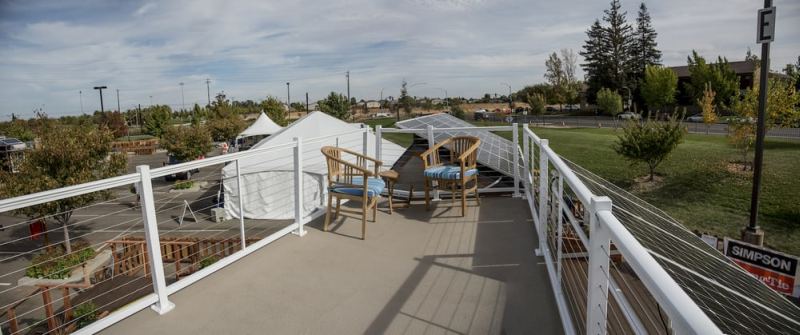 Via :   Newatlas