Inventive Prolific Hong Kong restaurateur Yenn Wong has teamed up with British chef Nathan Green to create a laid-back Rhoda restaurant for redefining city's food scene. They commissioned Joyce Wang Studio for designing interior in such a way that it represents charcoal grilling techniques used by the chef.
Metaphorically paying homage to the chef's culinary leaning, the restaurant's interior highlights burnt aesthetic on the walls, whereas chandelier boasts distinct smokey hues. The chandelier consists of a cluster of reclaimed washing machine drums hanging on a ceiling. These drums are smoked with a flame to continue the charcoal motif, and further bathed in vinegar for an industrial finish.
The walls and pillars are sheathed in burnt cedar, taking cue from traditional Japanese wood-smoking techniques. Open kitchen and cocktail bar are facing each other at either end of the restaurant. Besides that, there is also a private den-like room called "Nate's Room." This private room has barbershop theme – a nod to chef's passion for barbering. A network of copper tubes leads to bronze taps above the diners' head. Even shaving brushes are placed along the lengths of the pipes.
Located in the Sai Ying Pun district of Hong Kong Island, the Rhoda restaurant is present in-between busy streets of the city. The restaurant welcomes patrons through oversized, raw-steel garage doors at the restaurant entrance. On entering inside, the diners will be completely immersed in the smokey theme, which has a deeper meaning related to both function and central mission of available space.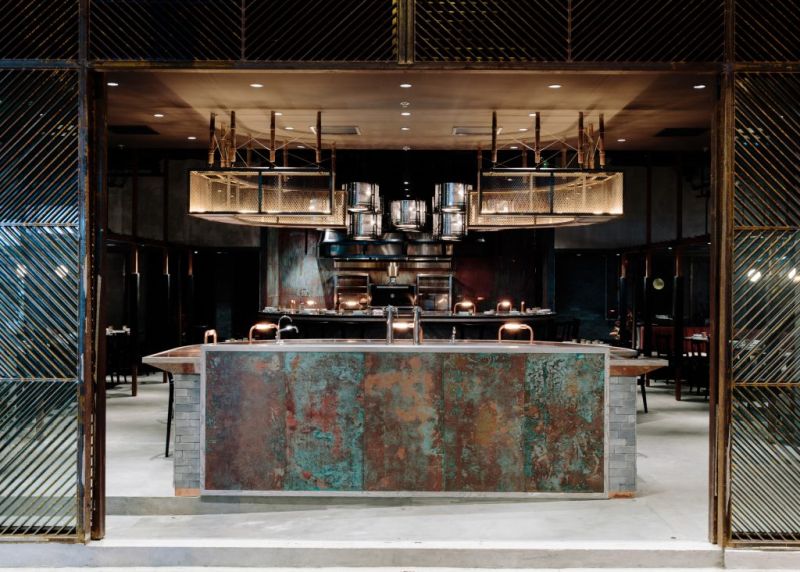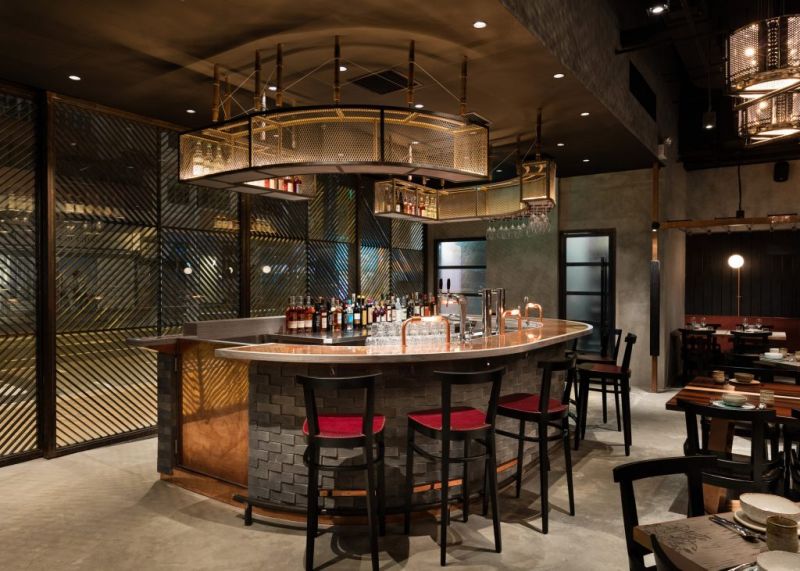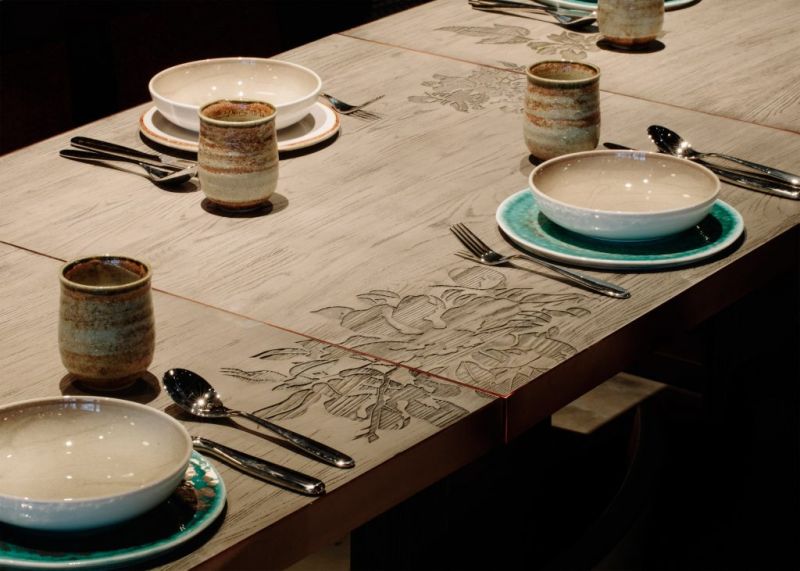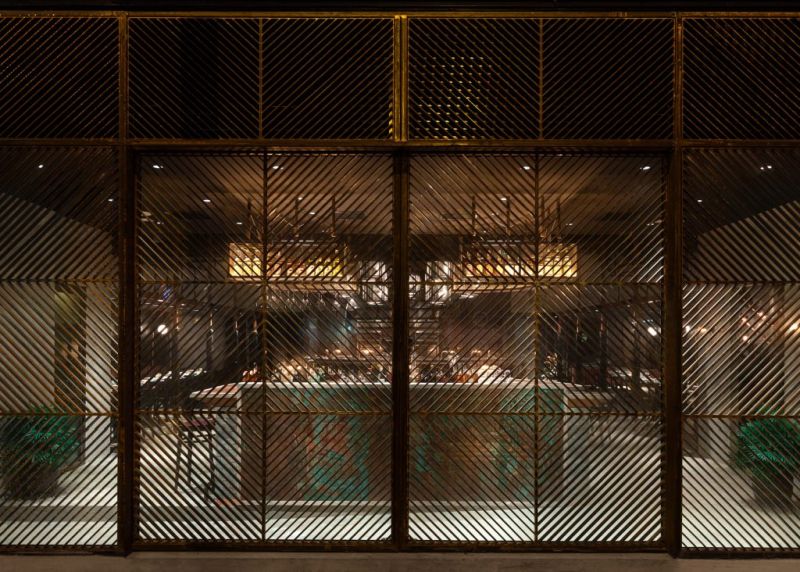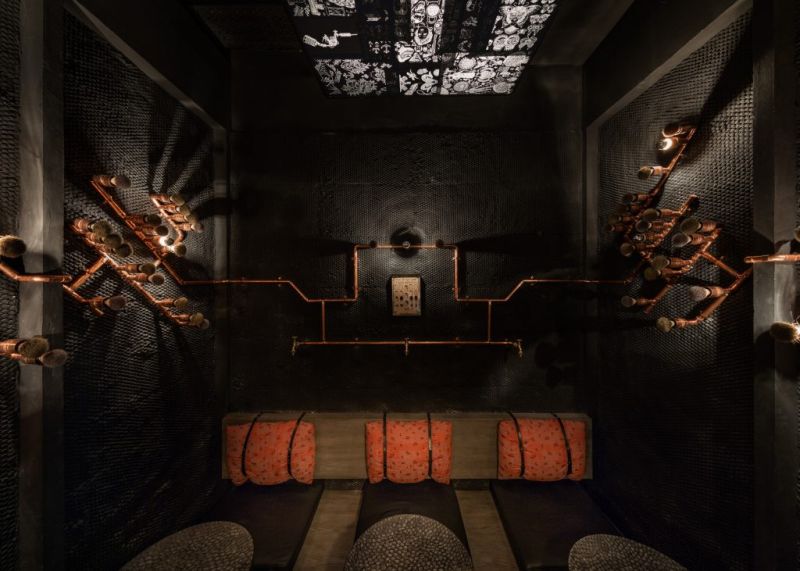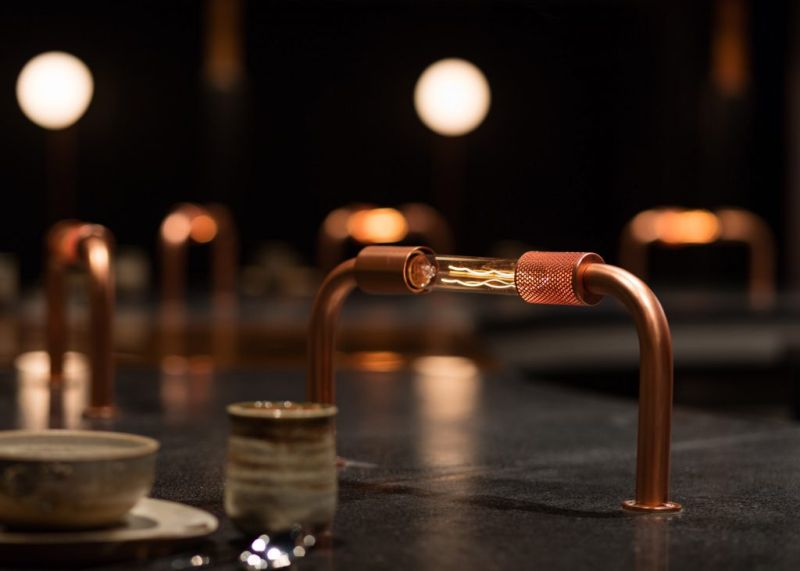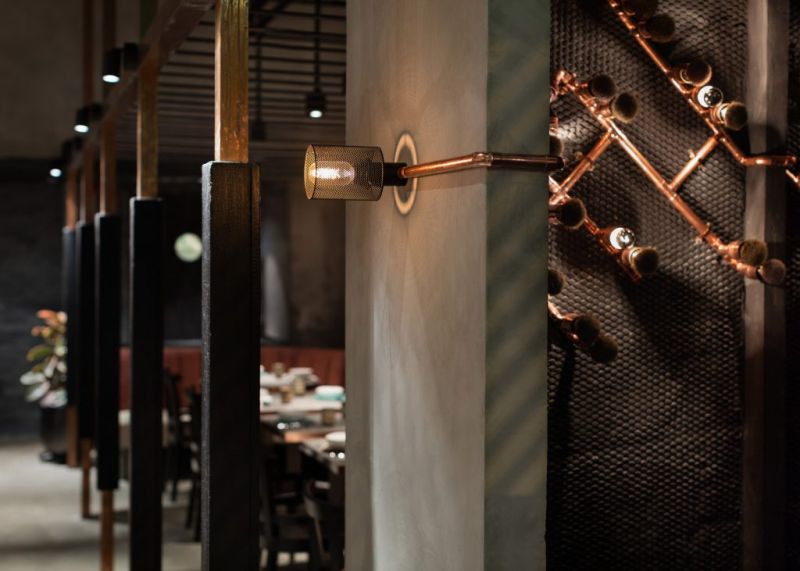 Via: Dezeen