World-renowned designers are invited every year to showcase their latest, distinctive merchandise in Milan Furniture Fair (Salone del Mobile). It is the most prestigious international event in the world of furniture design held every April in Milan. Richard Hutten is also showing his presence at the event with his creation dubbed Layers Cloud Chair, which will be a part of Kvadrat's Divina presentation at the furniture fair. Shaped like a cluster of spheres, this multicolored chair is crafted in 100 different colors. This piece of furniture is made from 840 square meter of Kvadrat Divina fabric compiling 545 stacked layers.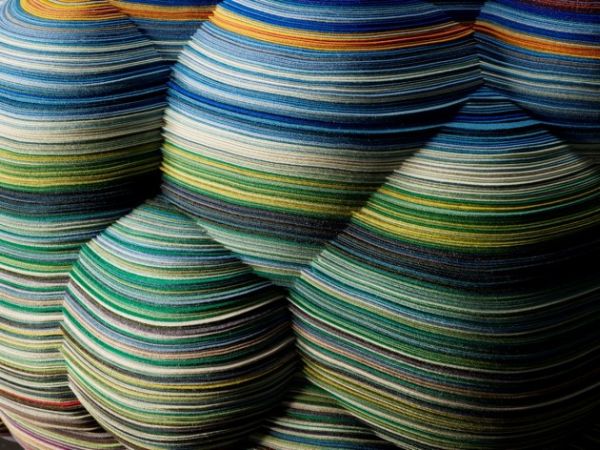 Divina is an iconic textile known for its extraordinary range of sophisticated, rich-color fabric having smooth consistent surface. The fabric is ideal for upholstery, as it compliments the shape of the furniture very well, and is soft, comfortable and durable at the same time.
Making of the chair involves the use of CNC machine to cut pieces of the fabric and then assembling them manually one by one. The designer was inspired from the layered rock pigments found in the Painted Desert of Arizona to create this majestic piece of furniture.
Apparently, the layered cloudy seat will surely give you a cuddling effect once you sink into it. The very fact that the chair has been invited to be a part of the biggest event, showcasing the most exquisite products from the world over, with more than 290,000 visitors is enough to prove the quality in creation and quality of the product.
Cosmit, the company that organizes the event, has invited 22 internationally eminent designers from most dynamic and creative firms operating in the international market to display their products from 8-13 April 2014.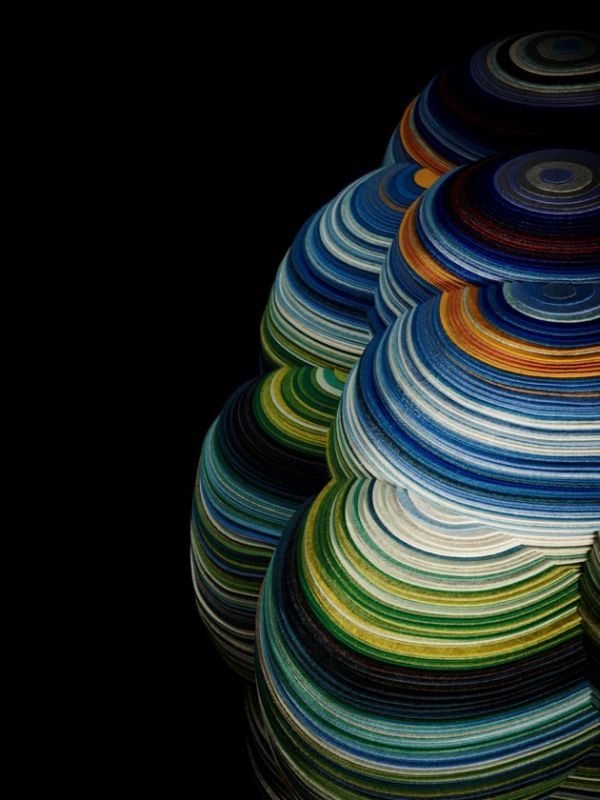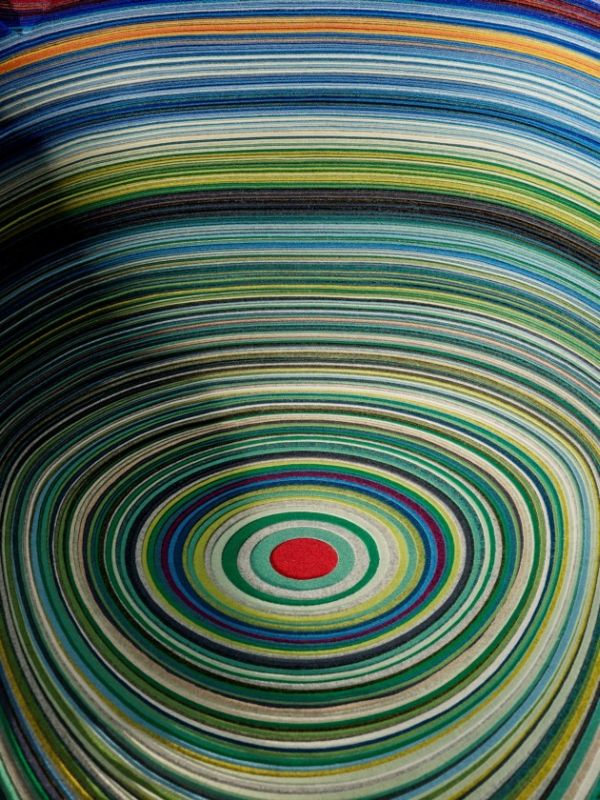 Via: Contemporist