Austria-based glass manufacturer Riedel added the Amadeo Double Magnum decanter in its unique collection of mouth-blown decanters in 2014. Once again they are bringing them back with some extraordinary twist. The company has recently unveiled Limited Edition of Amadeo Double Magnum Rainbow decanter that features four different colors of a rainbow to represent hope, diversity and tolerance. Designed by Maximilian J. Riedel, CEO and president of the company, in conjunction with Sir Elton John AIDS foundation, this intricately handcrafted decanter is mouth-blown in the Kufstein glassworks.
The color palette and design of Riedel's mouth-blown rainbow decanter aims to satisfy wine lovers, and promote everything good in this world as well. Its slender design is somewhat like Riedel's Swan decanter that mimics the gentle curves of a swan. It is not only ideal for decanting a wine bottle, but it is also a work of art none the less.
Maximilian J. Riedel said;
We create products for a segment of the glass sector that is all about culinary delights, enjoyment and a refined lifestyle. Nevertheless, we must not forget that there is also another side to life. Today we are faced with the dark side of this world – even within the circle of our own friends and through the news that we are forced to see every day. We are all called to help, and to promote all that is good in this world. This is why I feel a desire to make a statement with the AMADEO Double Magnum decanter.
Also Read: Ship-In-A-Bottle decanter to fill you home bar with elegance
Boasting unique shape and color combination, this one-of-a-kind decanter is a great collectible that references a social cause. The collaboration is working for social good so from the total 50 decanters, Riedel will be donating €25,000 (US$30,021) worth sales to the foundation. These funds would be then utilized to fight against AIDS.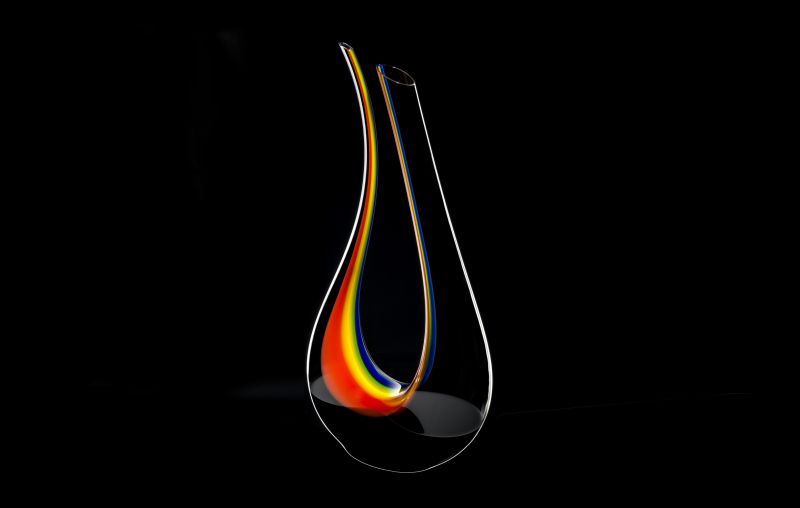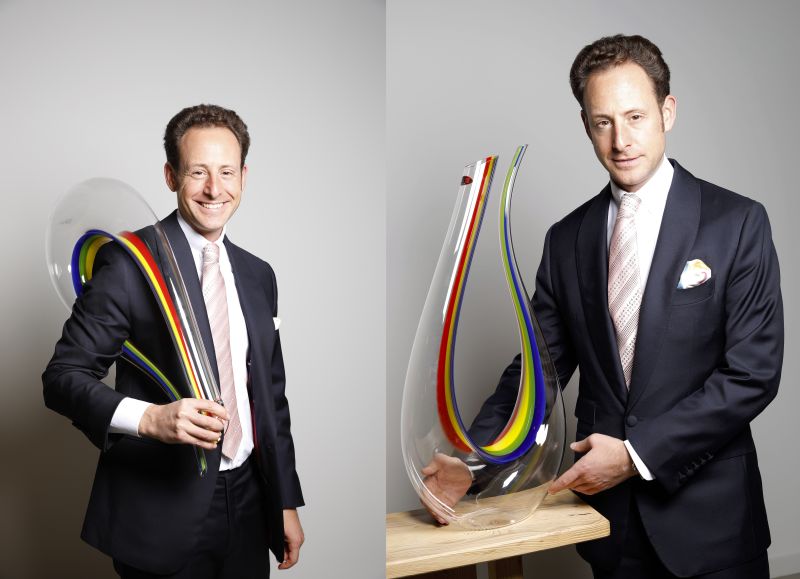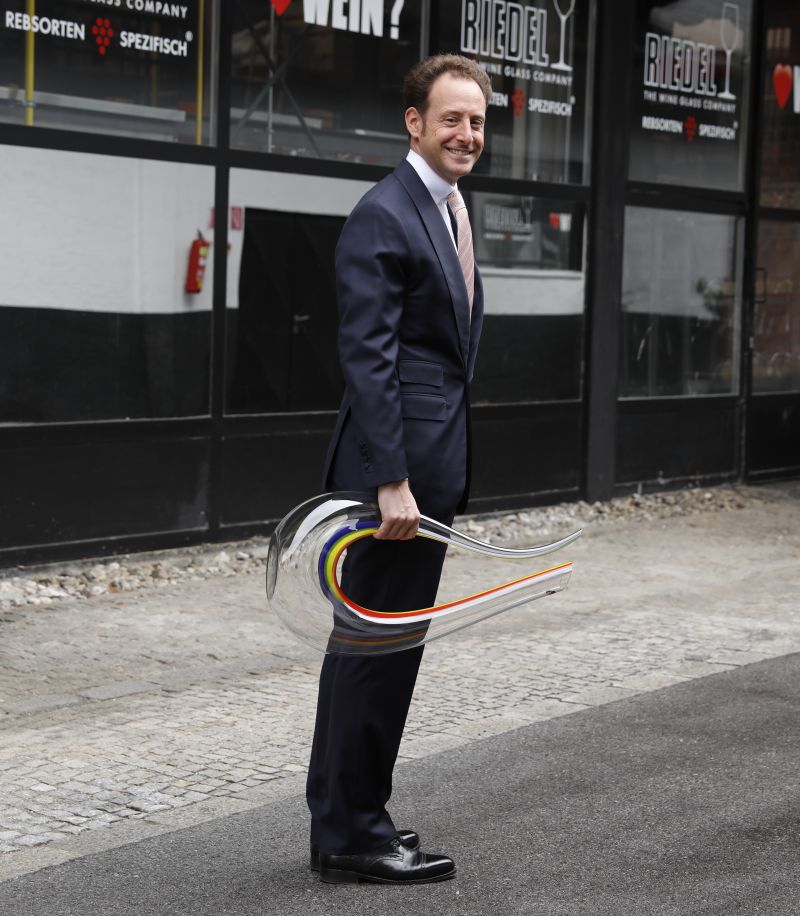 Via: SCMP