Internationally renowned artist Helidon Xhixha, born in Albania, has created a marvelous dining table called Riflessi in Laguna for Riva 1920. The aesthetic furniture piece is the result of a fusion between ancient wood and stainless steel.
Forming a striking contrast, the tabletop is made from ancient wood from New Zealand, whereas, the base consists of forged steel sheets. The steel sheets were beautifully transformed into a beautiful sculpture. The ancient Kauri wood is recycled from traditional briccole, which was used for centuries to support the structures of the city of Venice.
The steel structure is designed to represent the gleam of the waters of the Lagoon, witnessing the passage of ships and voyagers. To add more charm to the sculptural furniture piece, the base is mirror-finished with a polished surface on one side depicting still water, whereas the other side is molded to recreate the effect of water in motion.
Every distinct knot, crack and crater has been carefully preserved and cherished on the table. Its tabletop with authentic touched will remind the homeowners of its original existence, while the shining steel base will add contemporary appeal to modern home interior.
For more information and pricing request, you may visit Riva 1920 website.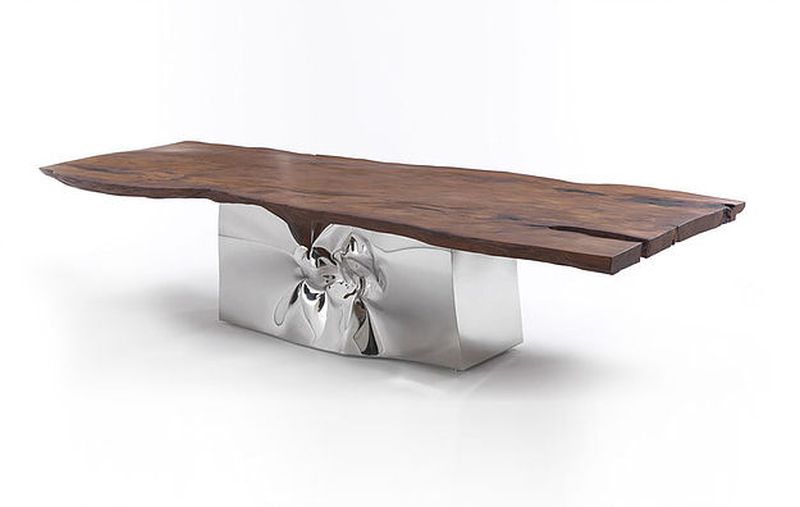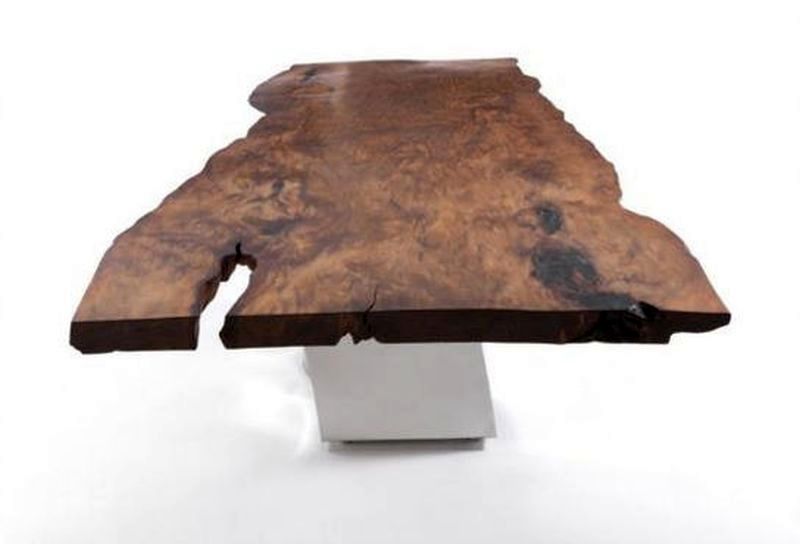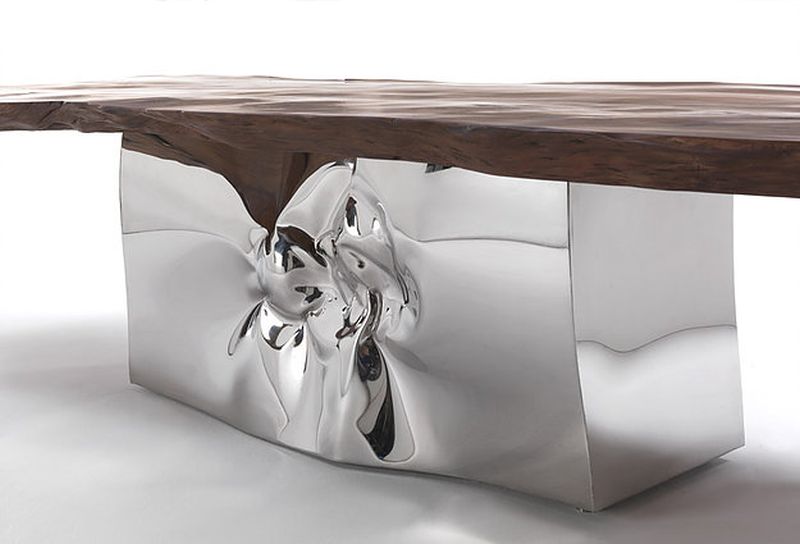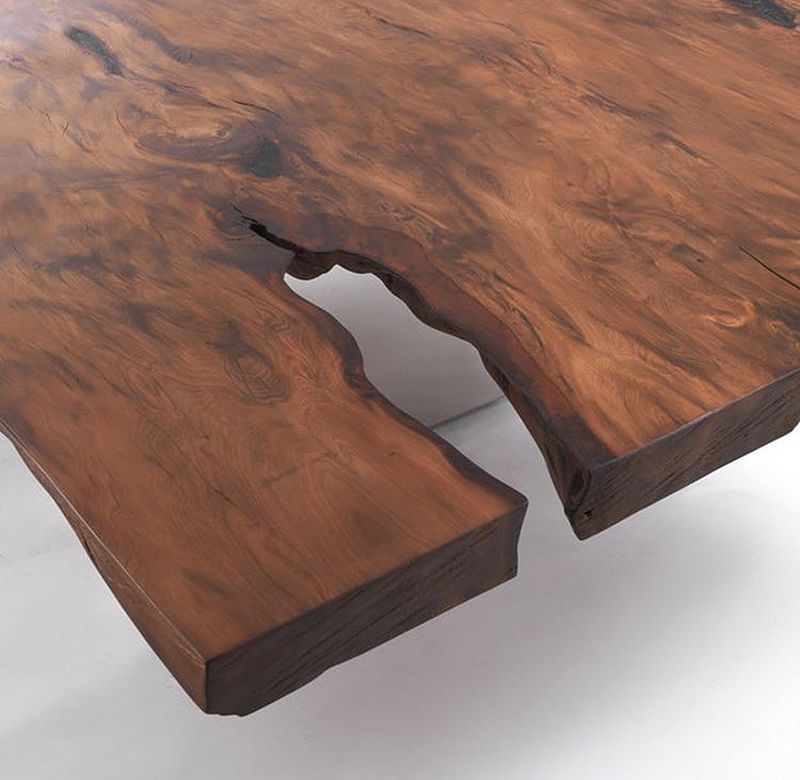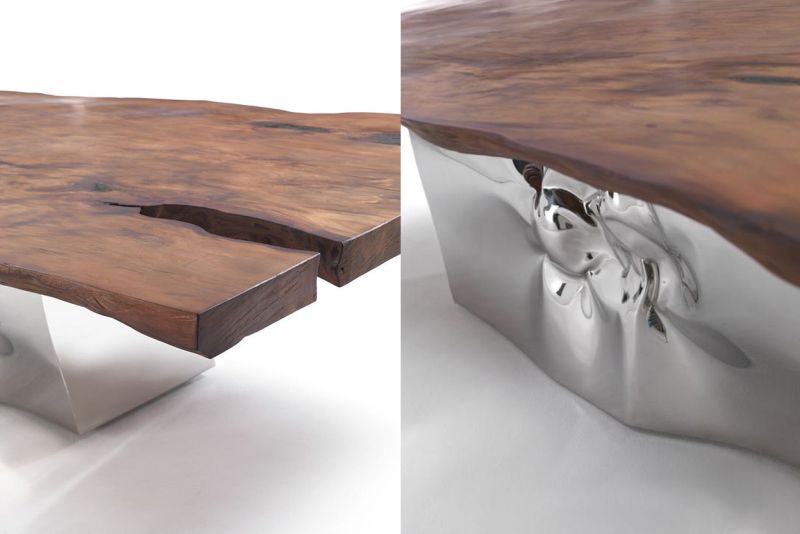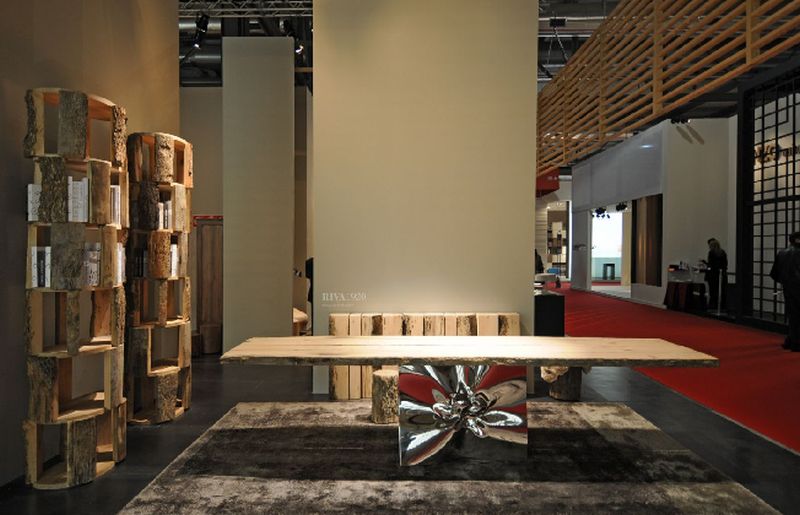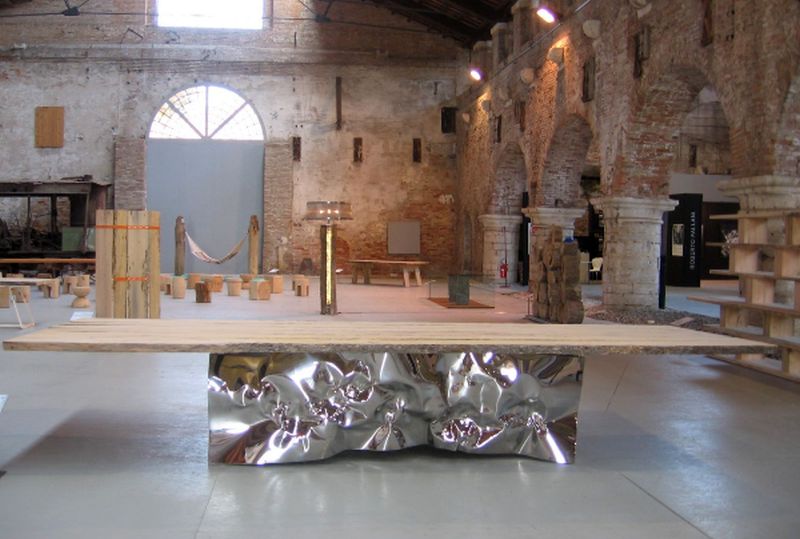 Via: Prodeez