Another May weekend is nearly here, which means you must be planning for backyard barbecue parties. For those in need of new barbecue grill setup, Riga ceramic brazier BBQ table by French brand Cesarré is the ultimate outdoor furniture piece. As you can see, it is a square-shaped outdoor table with built-in barbecue in the center.
The frame of the table is made from wood and charcoal, along with ceramic finishing for sophisticated touch. To minimize any hindrance while cooking, the design of the table is kept quite simple and sleek. Furthermore, there are Argentine stainless steel grids fixed into the barbecue to ensure perfect cooking.
Underneath the table, a small section is provided for the burning charcoal and also a separate grease collector for collecting fat. Basically every cooking need of yours has been kept in mind during the construction of this amazing BBQ table.
When not in use, the BBQ section can be concealed using a flat ceramic lid – that makes it appear like a conventional dining table. But when barbecue is ignited, the table provides warmth of a bonfire, while letting you prepare and enjoy your meals at the same time.
It ensures that grill-master is always part of the get-together and never miss out fun even while preparing the meal. Riga brazier barbecue table will not only add more fun to your outdoor parties, but also give refreshing look to your outdoor area.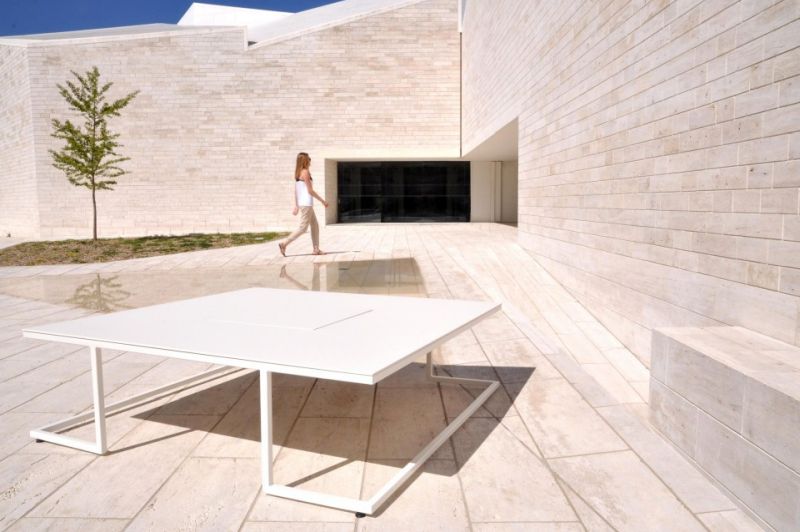 Source: Cesarré