It is quite difficult to keep things organized in a luggage bag, as things inside a bag get messed up while traveling. But, not anymore. Rise Gear luggage bag is one convenient solution to keep your clothes folded and well-organized on-the-go. The travel bag comes with a built-in closet that can be hanged quickly at your destination, keeping your stuff intact in place.
Inside the bag, there are specially-sized compartments to keep items organized and neat. From inner wear and clothes to shoes, you can easily pack all necessary items in this one bag. Even a laundry section is present inside the bag to keep your dirty clothes separate.
Plus, zippered pockets can hold things like toiletries, electronics, as well as charging cords. The material used for its construction is a durable polyester with soft rubberized backing that keeps stuff inside the bad dry, even on a rainy day.
The co-founder Lee Renshaw has thought of creating such Rise Gear luggage bag when he was in college. At that time, he often felt disorganized and even his wardrobe looked wrinkled. So, he envisioned a bag with shelving that makes packing and unpacking easier than ever before.
Whether you're on a day trip, weekend jaunt, or lengthy vacation, this functional travel bag makes packing and unpacking is easier than ever before. The travel bag with portable shelving system is available in different sizes with price ranging between $139-$323.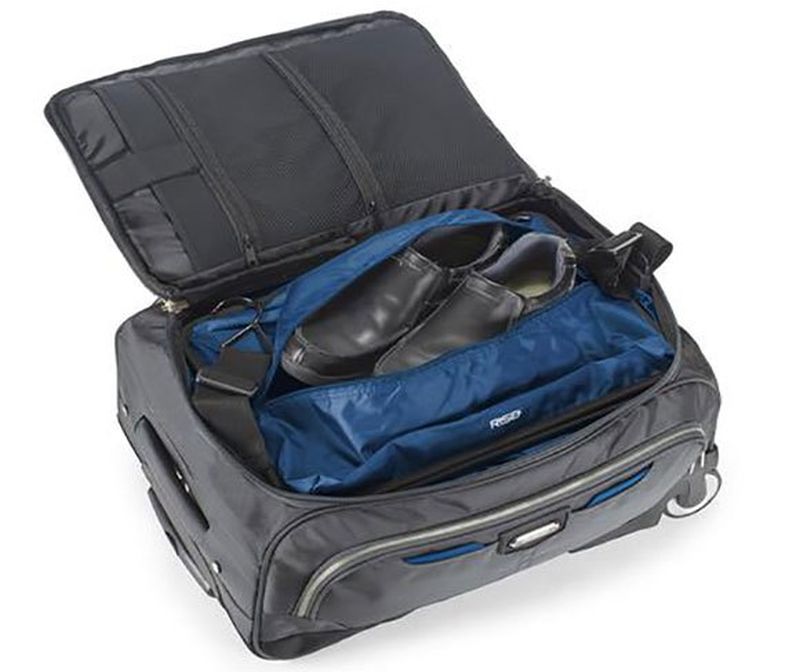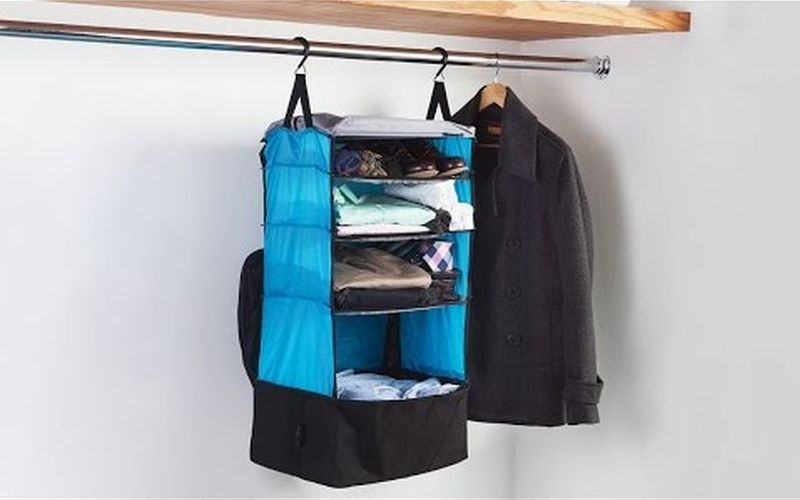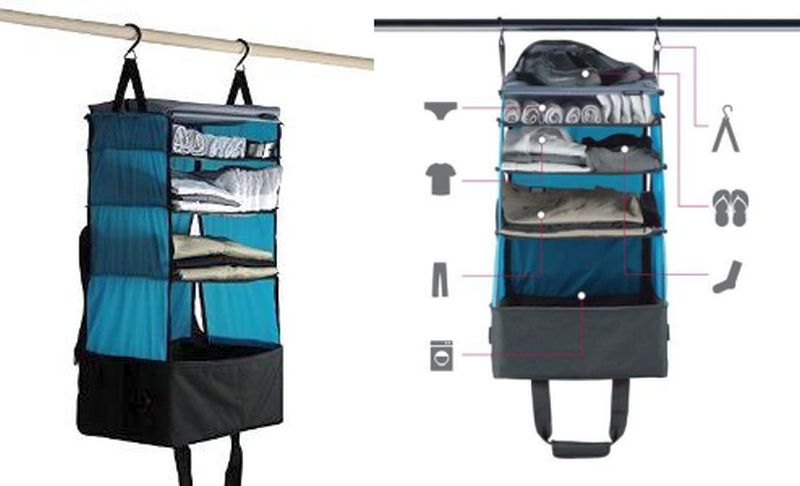 Via: CarmensLuxuryTravel