Intercepting the need for uniqueness and the continuous desire for change, Ritmonio has created two innovative faucet designs – DOT316 and Taormina. Both these new faucets will be showcased at Salone del Mobile 2018 in Milan. These faucets combine simplicity and elegance while forming a balance between aesthetics and functionality.
Furthermore, both of these faucets by Ritmonio are able to limit the water flow (less than 9 l/m) hence, conserve water and encourage the use of environmental resources responsibly.
Besides these similarities, both taps have their own identity and are defined by individual characteristics. Here are some of the distinguishing features of these high-end spigots.
DOT316
DOT316 is made from stainless steel and flaunts rigorous and rational lines, unlike round and soft volumes of regular taps. This way it forms a playful yet sophisticated layout that befits any contemporary bathroom.
It comes in three finishes: brushed stainless steel, champagne stainless steel, and brushed black stainless steel. This faucet is perfect for those who want minimal yet refined faucet, which adds some character to their modern bathroom.
The elegant tap design proves that 'simple is more' in today's contemporary yet sophisticated world.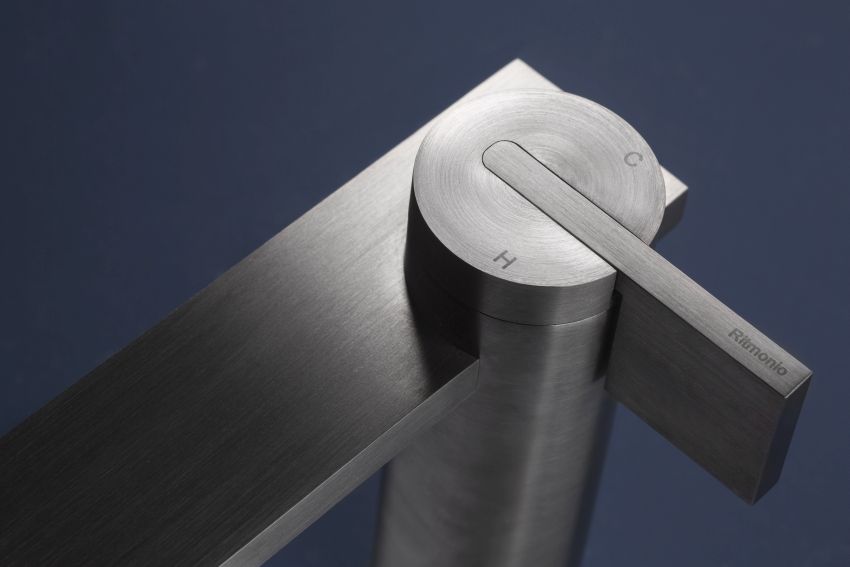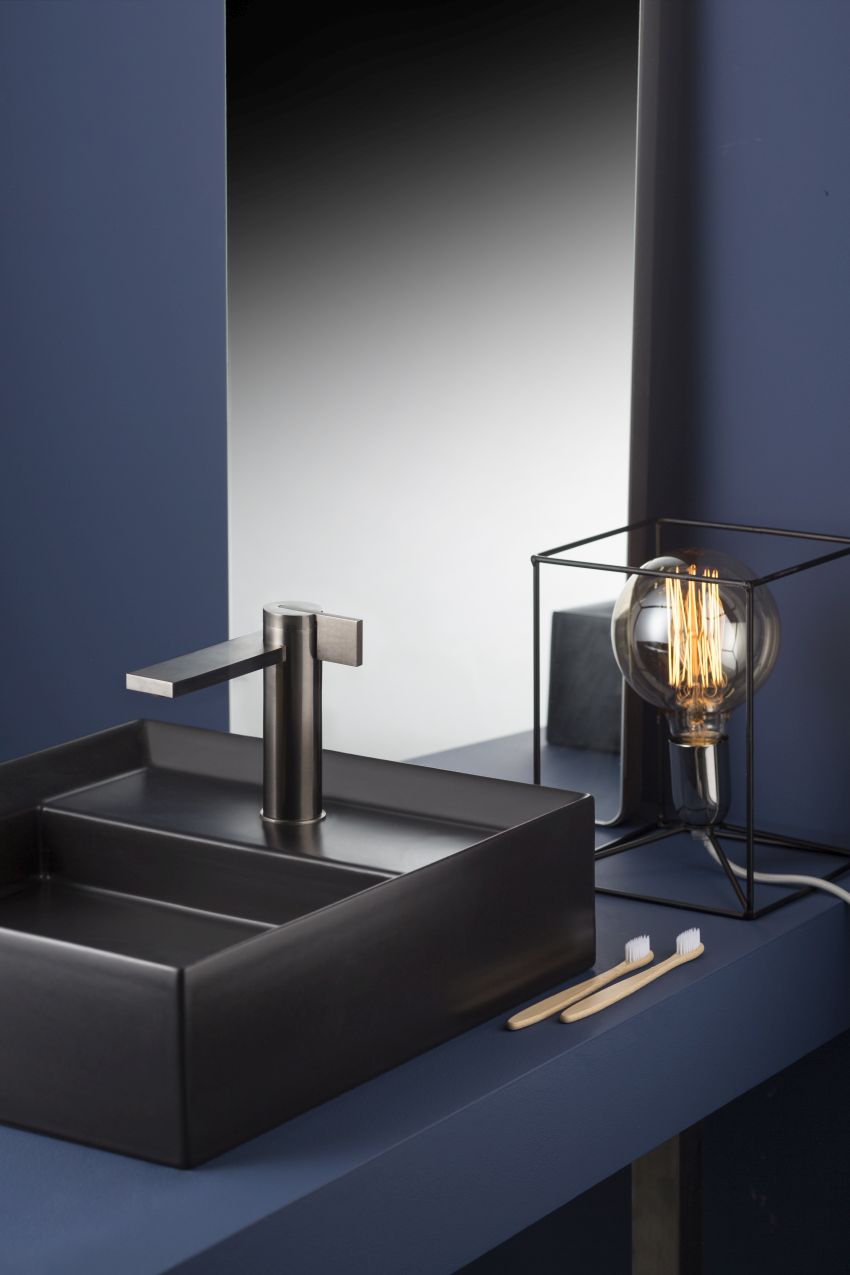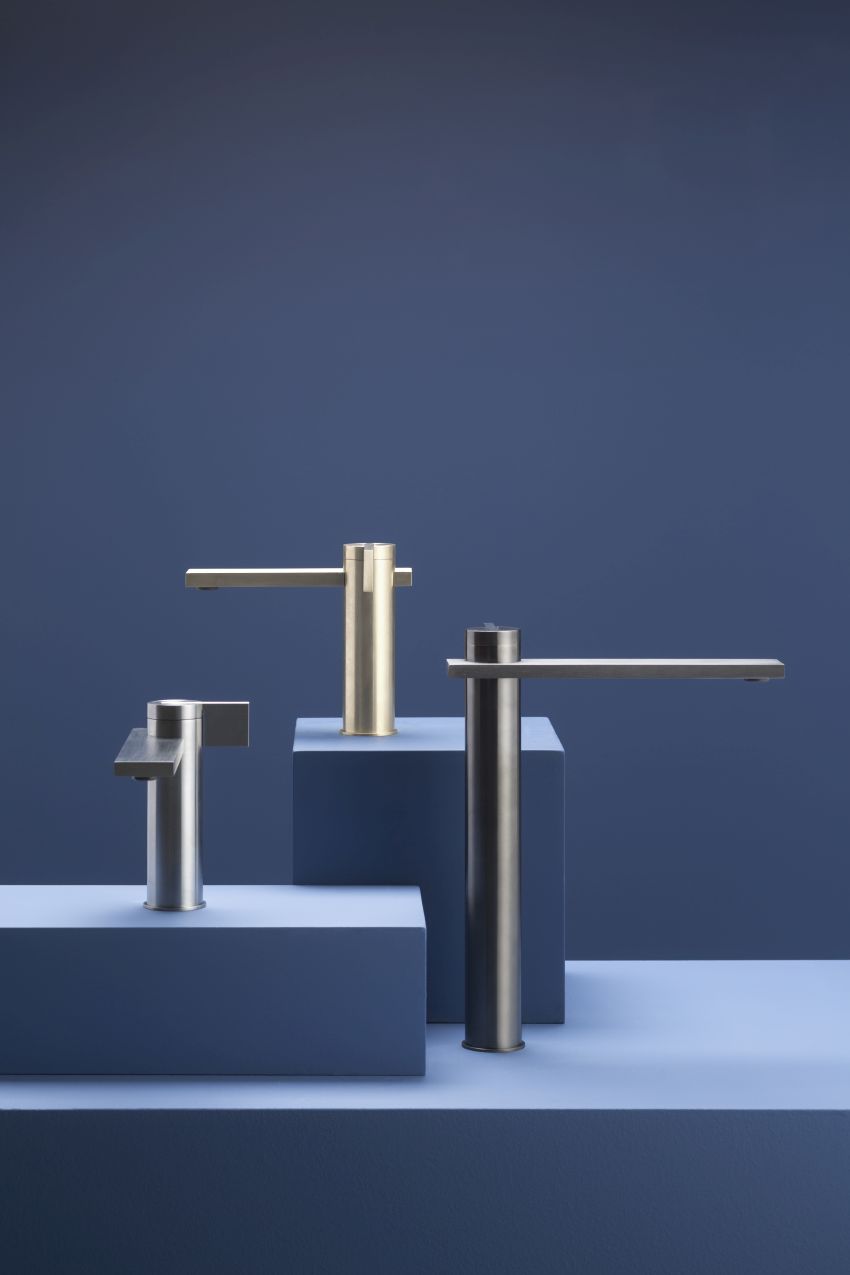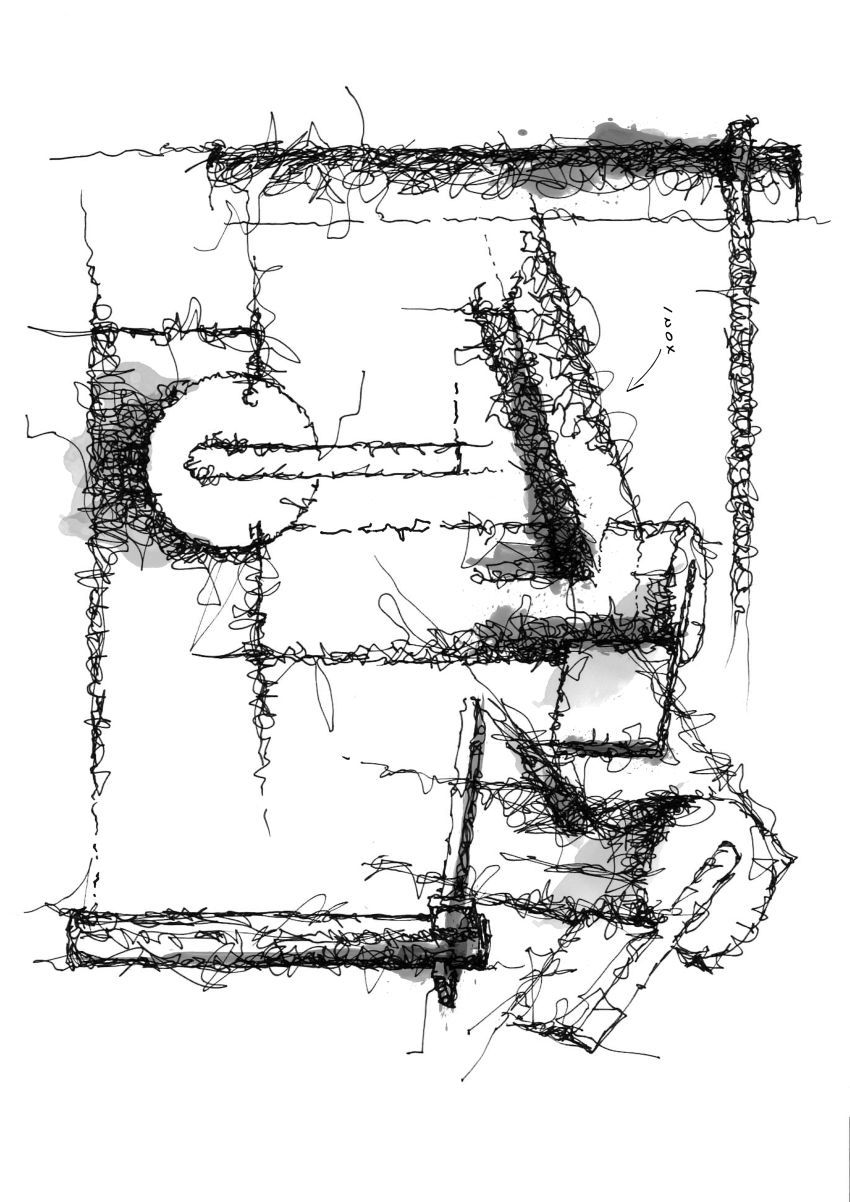 Taormina
Combining classic elements with contemporary design, Taormina is a graceful faucet for adding contemporary appeal to a minimal bathroom layout. Inspired from the Sicilian seaside village that's popular for its beauty and charm, the Taormina series is the real expression of an Italian product.
The body of the mixer is reminiscent to that of the columns of the Ancient Theater of Taormina, whereas the gentle lines depict the sinuous shores and waves of the Mediterranean Sea.
Taormina faucet is indeed a versatile bathroom product that reminds us of Italian history in modern times. It is ideal for any washroom that's in need of styling.
This stylish tap comes in 6 finishes – Chrome, Black Chrome, Brushed, Brushed Black Chrome, Gold and Brushed gold. You can pick any one to match up with your bathroom interior.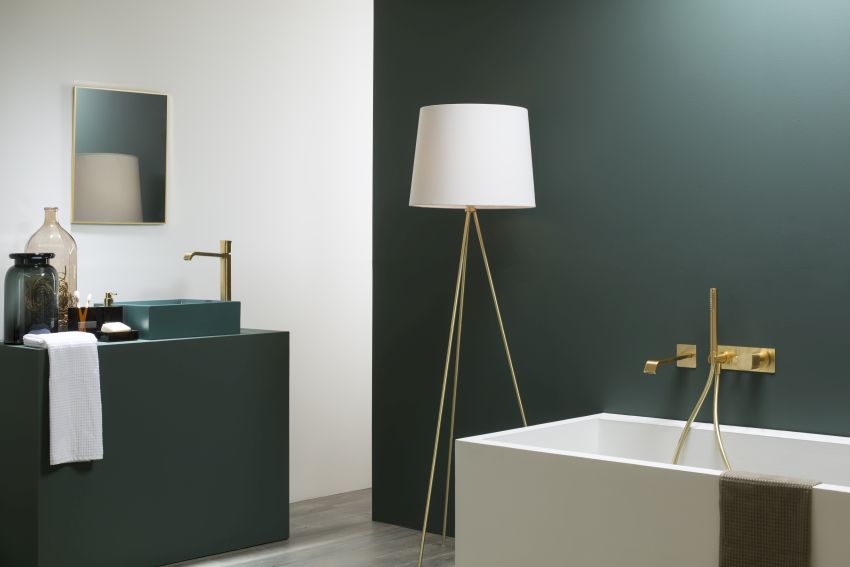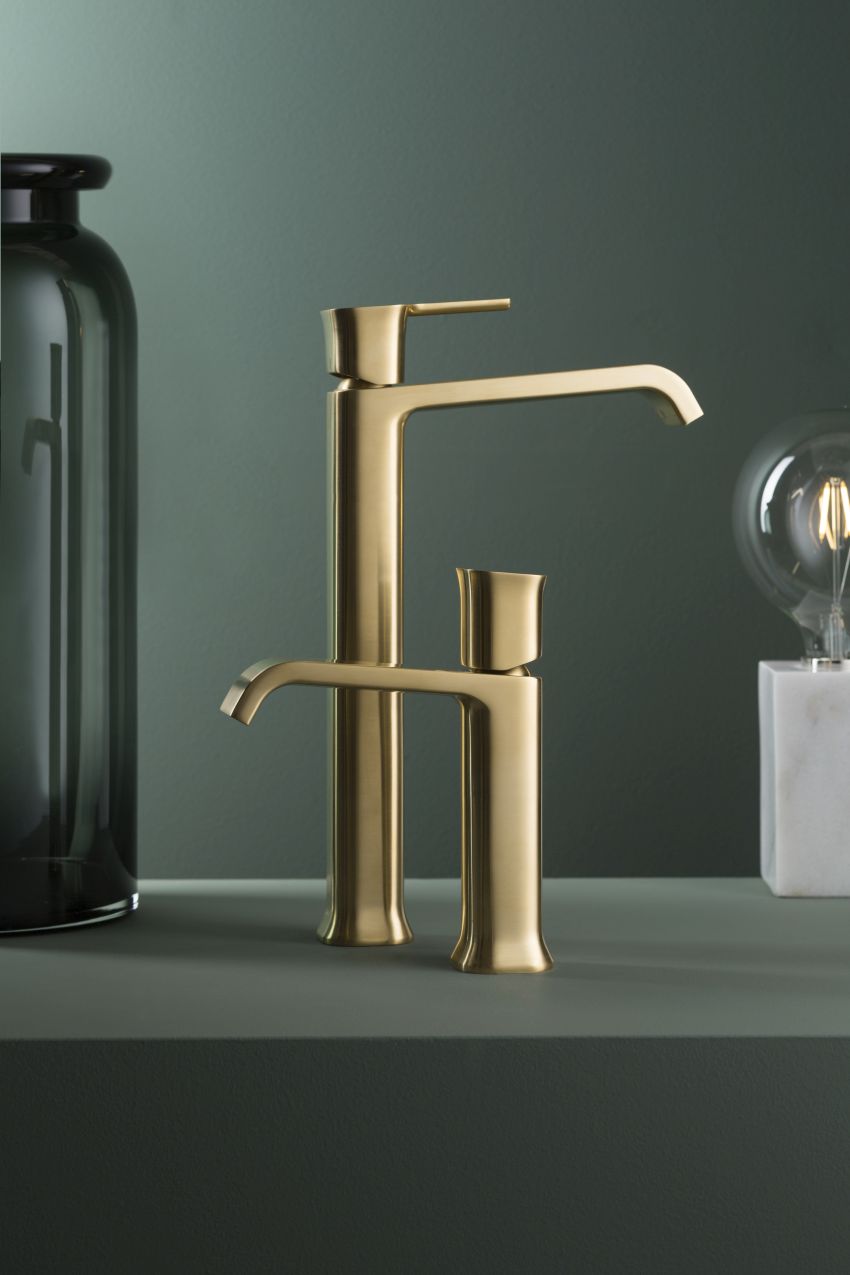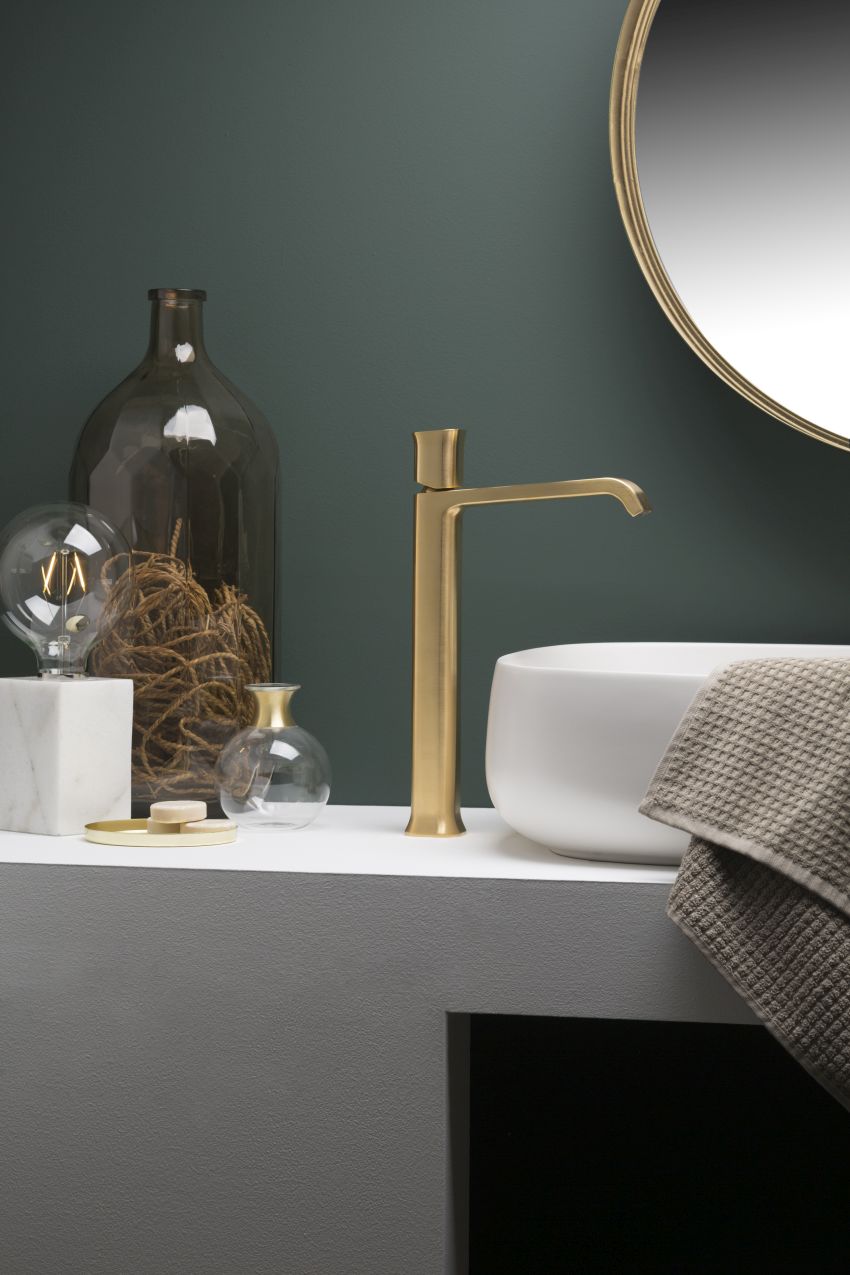 Special thanks to you Alessia of Gagliardi & Partners for sharing details and images with us.