We've seen various birdhouse designs so far. But these birdhouses by Riverside resident Larry Keisling, a retired elementary school teacher, truly stand out from the rest. This is because these tiny avian homes are made out of liquor bottles. Keisling's main purpose is not just to create comfy homes for feathered creatures, but also to sell these liquor bottle birdhouses and raise money for a cleft palate charity.
The Californian artist often visits local bars like The Sire, Applebee's and others to collect empty liquor bottles. There's no secret now that these alcohol bottles are further transformed into elegant birdhouses. He sells each avian house for $10, and donates all the raised money to Virginia-based charity Operation Smile. This charity offers free treatment to children with cleft palate.
After watching this organization's ad on television, Keisling decided to contribute his bit to help disadvantaged children around the world. He started creating such bottle-based birdhouses six months ago. He doesn't consider himself artistic, but had worked with wood in past. So, knows the art of woodworking.
To begin with, he drills a large hole in each bottle to easily accommodate a bird. After that he frames it in wood, along with some decorative elements. It's amazing to see how bottles that once held vodka, whiskey or any other alcohol now provide safe shelters to chirpy birds.
Also Read: 30+ Beautiful Birdhouse Designs for Feathered Friends
Besides liquor bottles, he also makes use of sugar syrup or other non-alcoholic bottles to create miniature houses for birds. So far he has sold about 150 birdhouses and raised nearly $2,400 for Operation Smile. We're so touched by the efforts that he has been making to bring smiles on faces of children with cleft palate.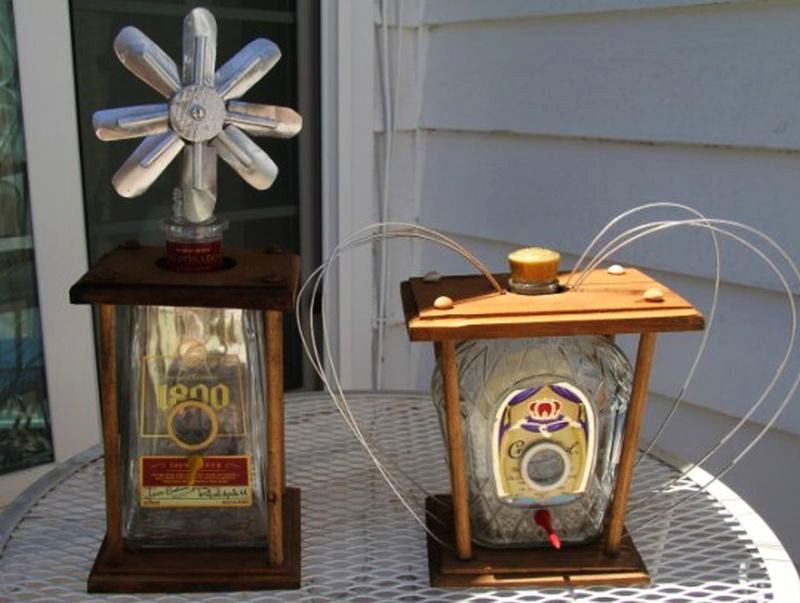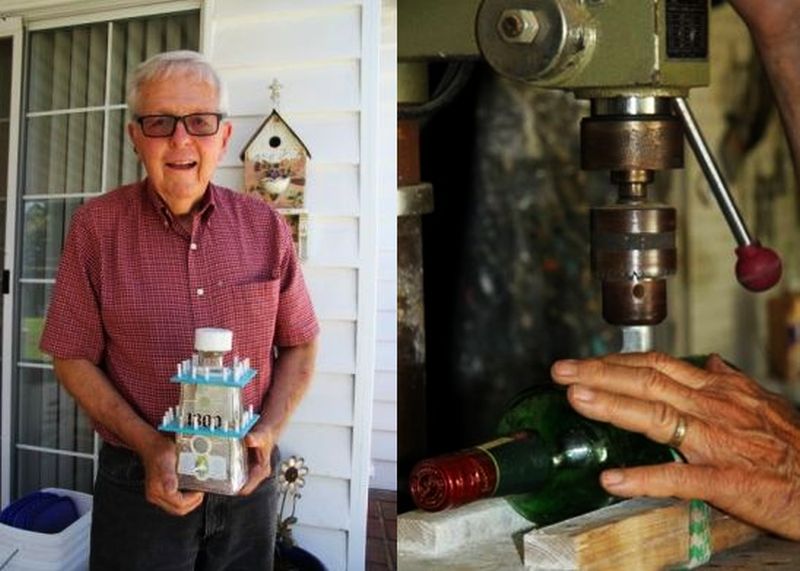 Via: PE