If you love life on the go, Rivian's latest delivery is just for you. The renowned American automaker has incorporated its R1T electric pickup truck with pull-out kitchen.
Premiering at the Overland Expo in Flagstaff, AZ, this mobile camp kitchen prototype has gained the attention of the visitors due to its unique design and functionality.
The kitchen slides out from the truck's gear tunnel and is positioned between the cab and the bed. It boasts two burners, sink, and storage for water. It also has all the utensils that you might need for cooling.
What's interesting is that it is powered by the R1T's all-electric 180kWh battery pack. Besides hiding within the truck's gear tunnel after use, there is also an additional locked storage compartment to secure some valuables.
It seems Rivian is taking care of almost everything that campers could possibly need. Other add-ons include vehicle-mounted tents, racks, and flashlights in the drivers' doors.
The R1T electric truck is an impressive vehicle even without the kitchen. With the pull-out kitchen, it has gone to the next level. Although it's just a concept, for now, the company aims to bring it to the production phase soon.
Also Read: Land Rover's Dreamlike Kitchen Car
According to the automaker, they are also thinking of having a slide-out dog washing and drying station to avoid putting a muddy dog in the truck.
We would love to see both these interesting features working in real-time. It will certainly make us camper's life a lot easier and exciting.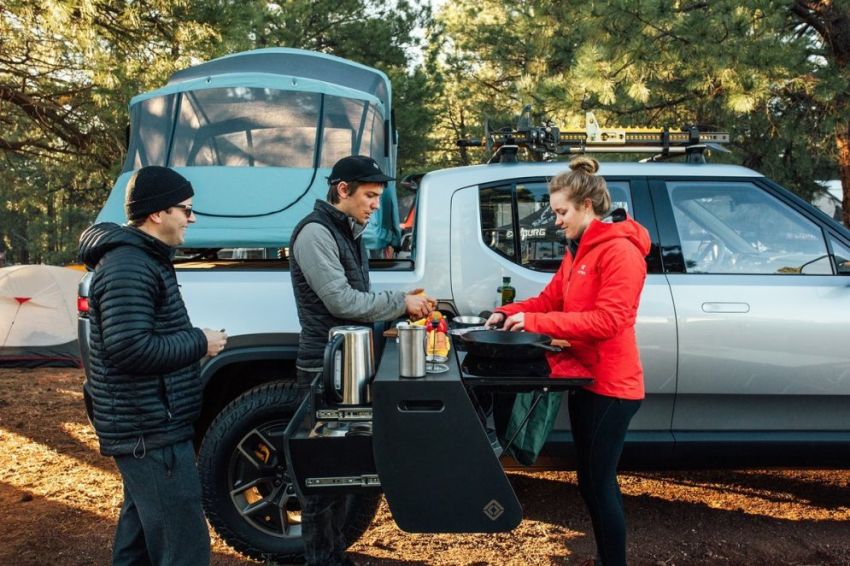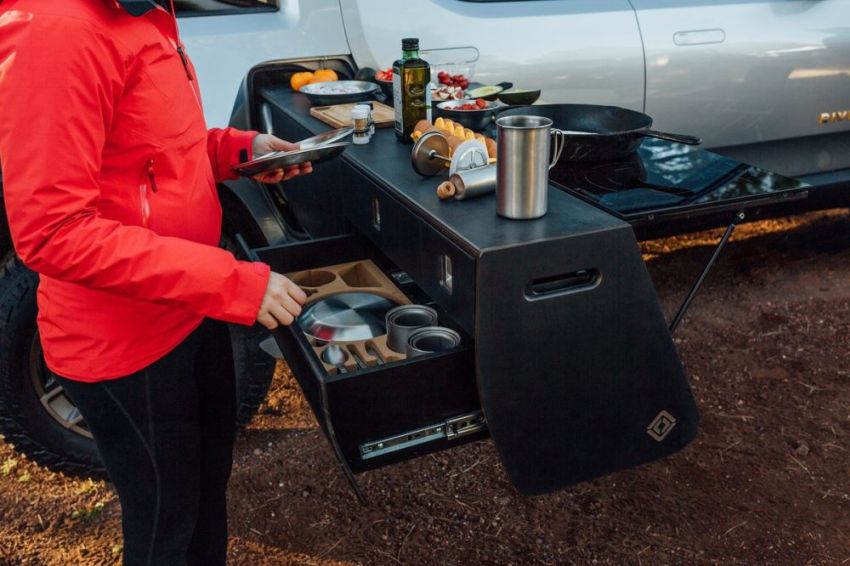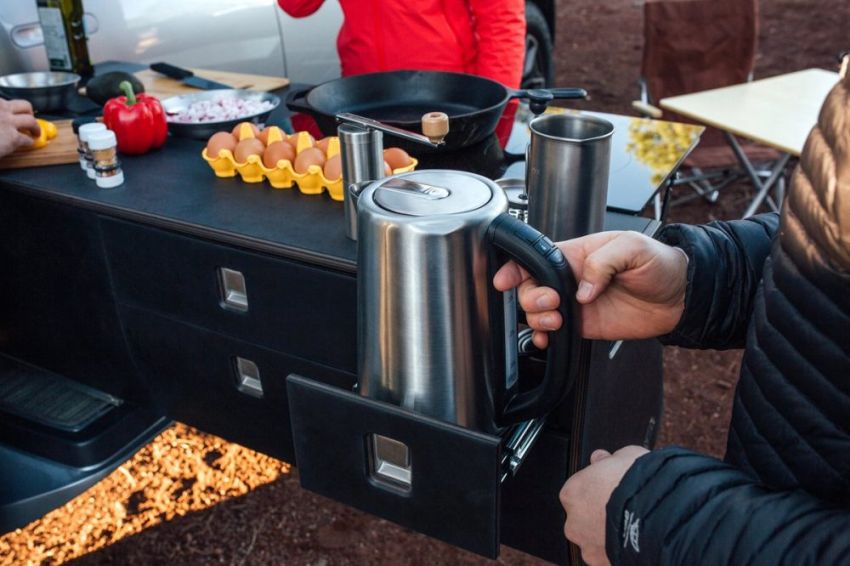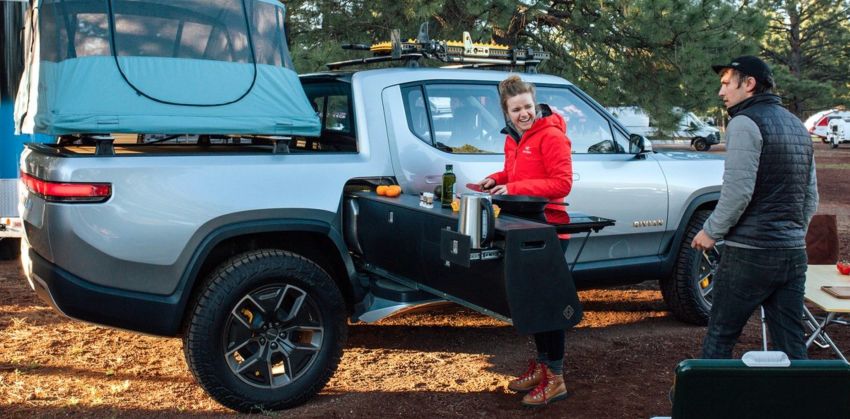 Via: Electrek