Roborock S7 MaxV Ultra is a flagship robot vacuum cleaner, which was unveiled at CES 2022 in January, with a release scheduled for the second quarter of 2022. This robot vacuum features a multipurpose dock that empties, washes, and refills itself so that users don't have to tinker with it frequently.
The company says the S7 MaxV Ultra provides a superior cleaning experience with more convenience. It is designed with the aim to reduce the need for human inputs in floor cleaning. Each device is equipped with features required to handle cleaning and mopping for a couple of times.
Features of Roborock S7 MaxV Ultra
Intelligent docking system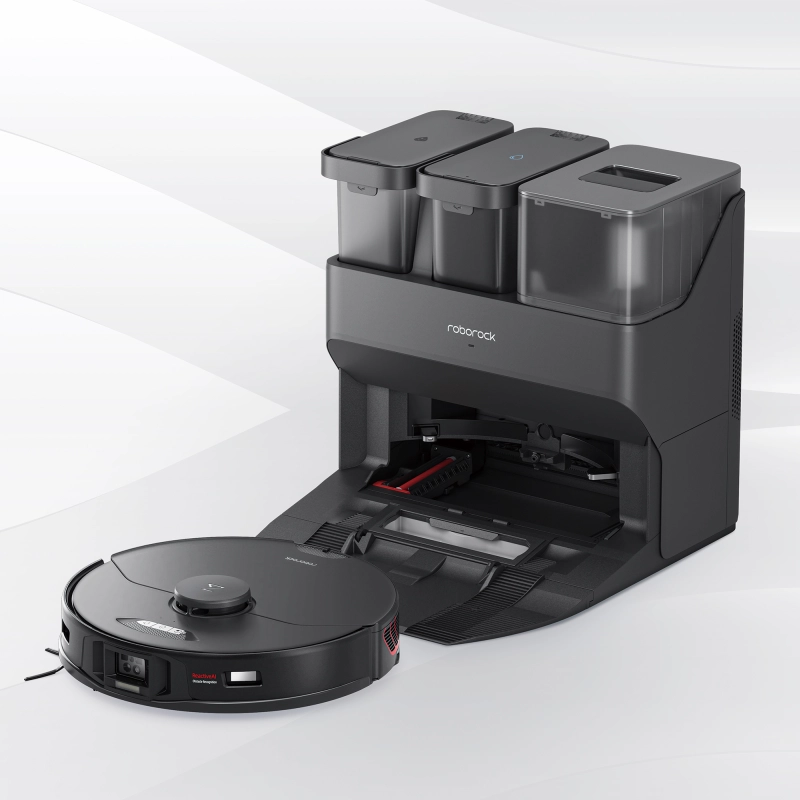 Roborock's new Empty Wash Fill Dock reduces manual maintenance from the user. The dock empties the dust, washes and scrubs the mop, and refills the water tank automatically so that the vacuum is ready for next cleaning session by itself.
There are no chances of accidental emptying and it works only when storage containers are there. This auto-empty dock was named a 2022 CES Innovation Award Honoree.
Power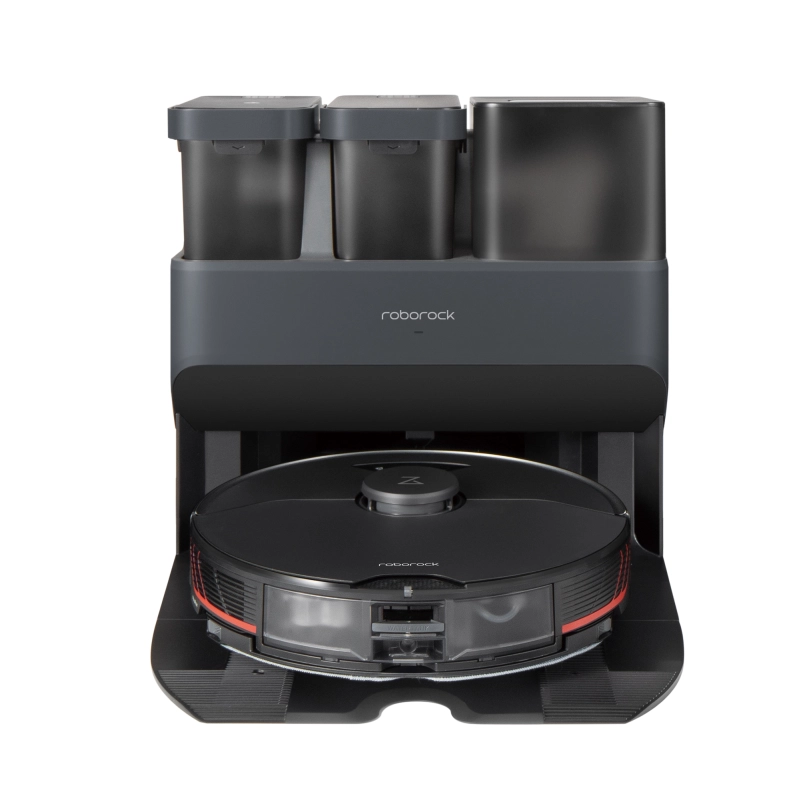 The S7 MaxV Ultra offers a maximum suction power of 5100pa to deliver excellent cleaning facilities. It can vacuum and mop up to 300 sqm area, which is 50-percent more than its predecessor.
Also Read: Dreame W10 Self-Cleaning Robot Vacuum and Mop Does Everything on its Own
Storage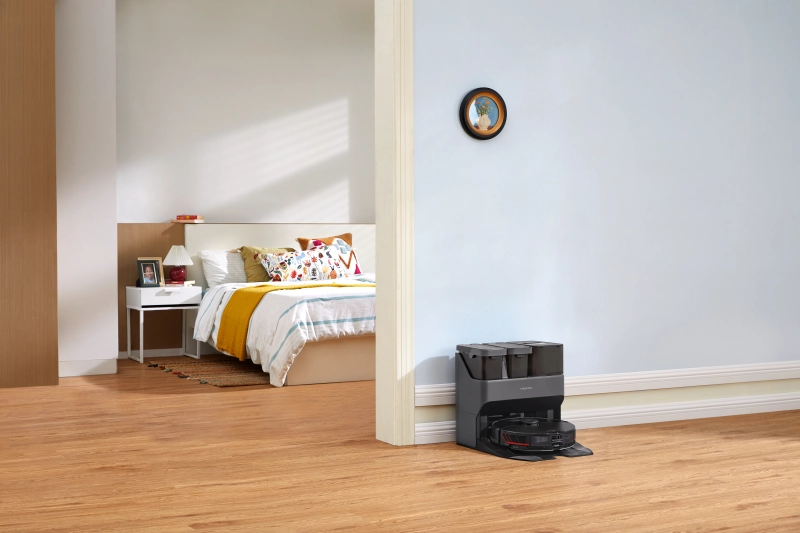 There is a bigger tank to store dust and two separate tanks for clean and used water. Every dust bag is able to hold up to 7 weeks of dust and self-seals when removed to prevent dust leaks.
Reactive AI 2.0 Obstacle Avoidance System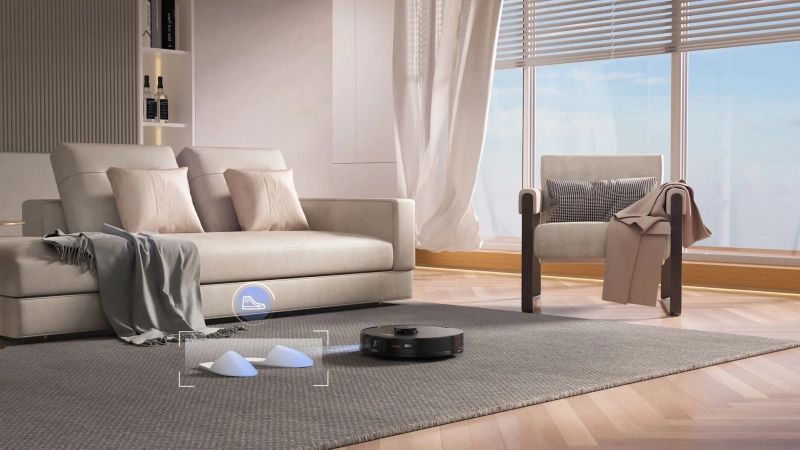 The robot vacuum is powered by a RGB camera, LiDAR sensor, and 3D structured light that uses pattern deformation to scan obstacles in its path and avoid them correctly. It reacts to different objects such as cables, fabric, pet waste, etc. in a different way.
VibraRise Mopping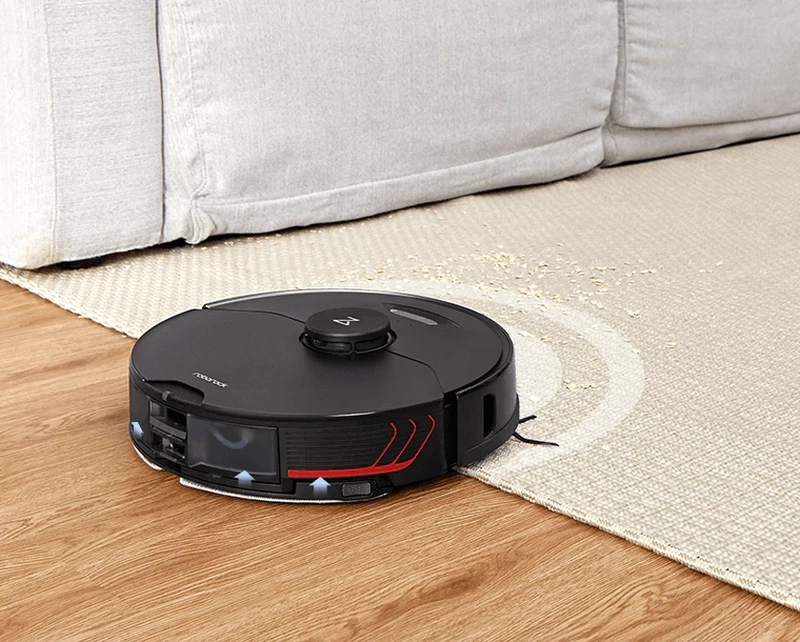 The S7 MaxV Ultra is equipped with VibraRise technology that automatically lifts the mop for smoothly transitioning over different surfaces. For example, the mop is automatically lifted up when it detects a carpet. The device also uses VibraRise sonic vibration technology to scrub floors.
App integration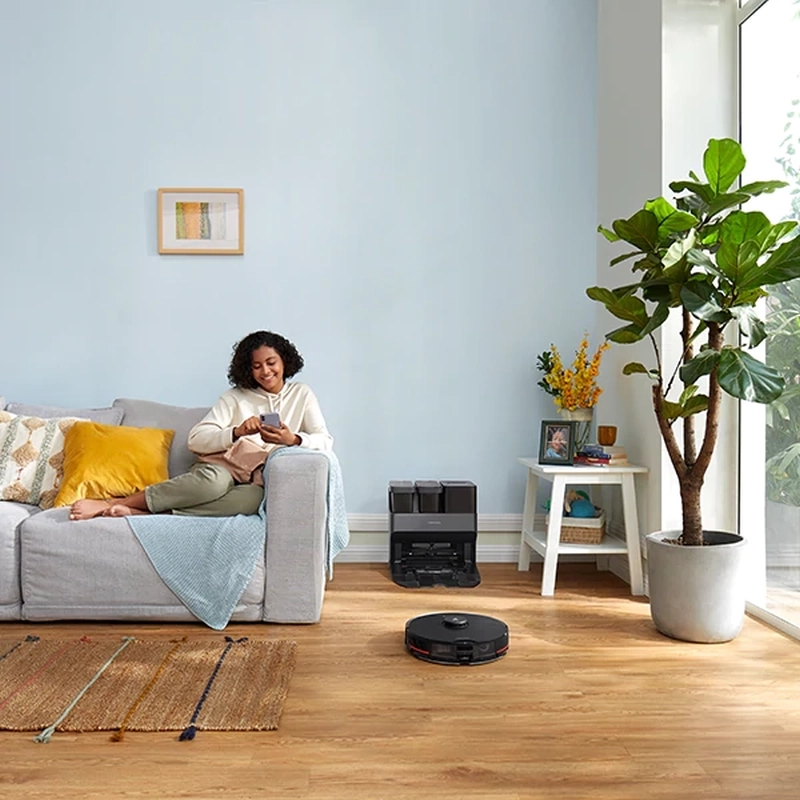 The robot vacuum features can be controlled easily with the companion mobile app. It makes a 3D map of the home that can be accessed on the app. The vacuum can also recognize furniture in different rooms and will recommend the right amount of suction power and scrubbing intensity for tailored cleaning of each room.
You simply tap an icon in the app and it starts a quick clean up around that specified area. It's that easy and convenient! The vacuum even identifies rooms with their unique flooring materials and recommends the ideal cleaning patterns such as suction power and scrub intensity. Emptying of the dust can also be controlled with the app.
Additional Features
The company says the robotic cleaner charges 30-percent faster
The vacuum uses a multi-stage filtration system that captures up to 99.99-percent of particles as small as 0.3 microns to help clean indoor air
The vacuum has an integrated cable management system to neatly store the 1.8 m (6 ft) cable inside
It has washable front and rear filters
The brushes built onto the base of the dock use charging electrodes to clean themselves when the vacuum docks itself
The live viewing feature allows users to keep a check on the home and even talk remotely
Specifications of Roborock S7 MaxV Ultra
| | |
| --- | --- |
| Robot vacuum size | 353 x 350 x 96.5mm |
| Dock size | 422 x 493 x 420mm |
| Max suction | 5100pa |
| Power | 74W |
| Dustbin capacity | 400ml/13.5oz |
| Water tank capacity | 200ml/6.7oz |
| Run time | 180 min |
| Battery | 5200mAh |
| Vacuuming area | 300sqm/3230sqft |
| Mopping area | 300sqm/3230sqft |
| Charging time | Less than 4 hours |
| Obstacle Crossing Ability | 2cm/0.8inch |
| Noise level (Balanced made) | 67dB |
| Cliff sensors | 6 |
| Mop vibration frequency | Up to 3000 cycles/min |
| Filtration efficiency of dustbin | E11 |
Price and availability
The Roborock S7 MaxV Ultra is slated to be available on Amazon in the United States in the second quarter of 2022 for about $1,400.