Los Angeles-based award-winning firm Patrick Tighe Architecture is building a rock-shaped house in a remote location adjacent to Joshua Tree National Park, California. Dubbed as Spray-On House, it is a 2,700 sq. ft. self-sustainable desert retreat made mostly out of spray foam and steel. This single-family house is built using a single source building system to eliminate challenges involved in building houses in remote locations. To realize the project, polyurethane foam is sprayed onto a steel framework, while roof with rubberized membrane coating protects it from UV rays and fire.
The firm introduced its first prototype through a temporary installation at the Southern California Institute of Architecture in 2011. It is being constructed using 5lbs/cubic foot density foam, with steel reinforcement. The reinforced steel structure is covered within the layers of spray foam, and then placed on site via a continuous spread footing. Curved form and use of innovative construction materials with high thermal mass make it a suitable house design for arid climate.
The Spray-On House will be equipped with a solar photovoltaic system of 5 kilowatts to generate energy for its own usage. Inside, there will be eco-friendly amenities such as water collection device, water storage tank, generator and compost toilets to keep it fully sustainable.
It is made using a single source building system that deals with the challenges of transporting building materials and subcontractors to a remote desert site, thus, it further reduces overall cost and environmental impact. There will be windows and oculi to welcome the natural light inside. It's not surprising that the house has received R+D Award and Best of Year Award last year.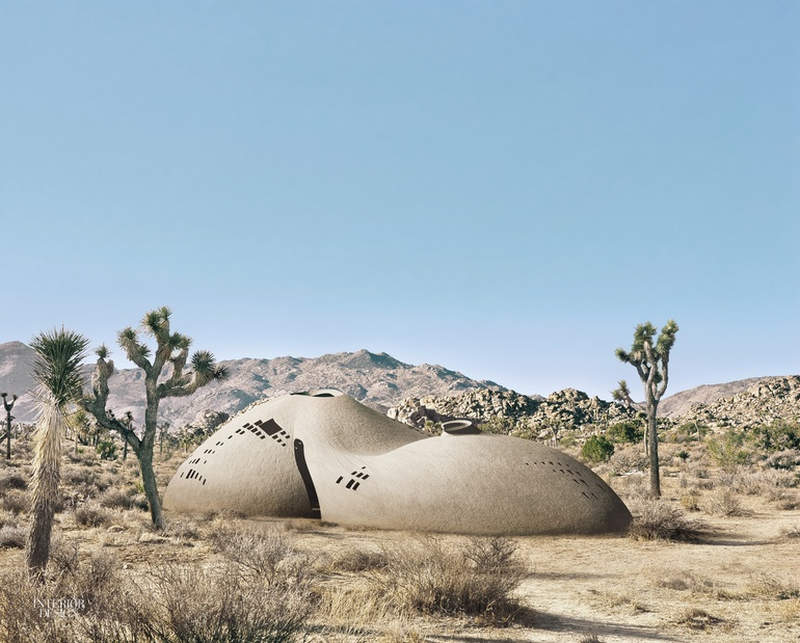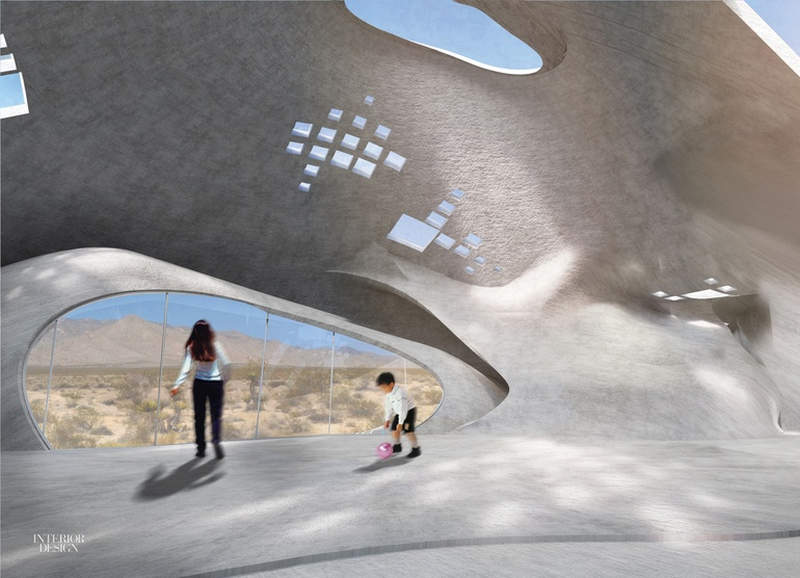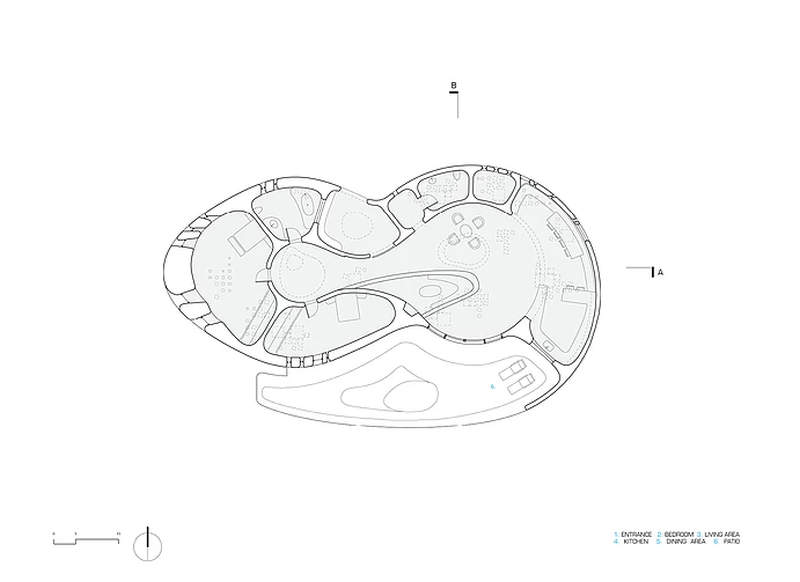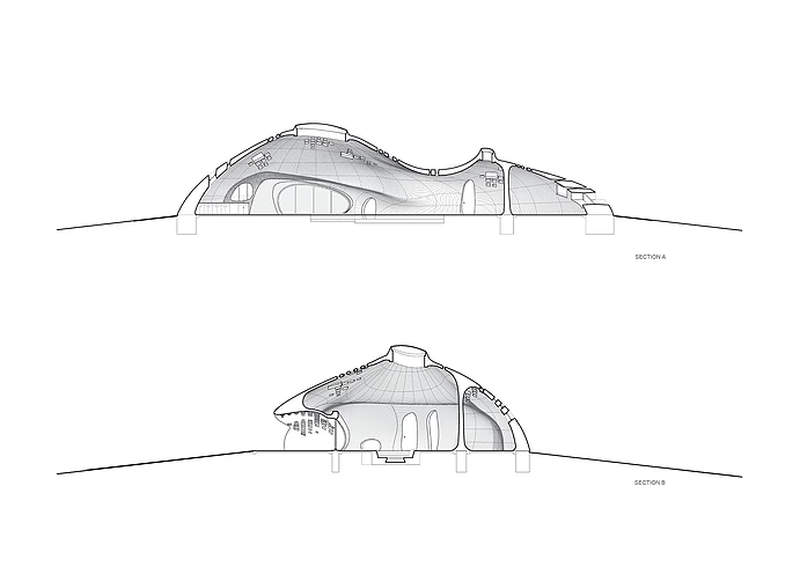 Via: InteriorDesign