Earlier Cypriot designer Stelios Mousarris amused us with his Wave City coffee table, a stimulating table that was inspired by a scene from an award-winning film Inception. But, this time he has brought back early days with his latest creation that is induced by his childhood memories.
Dubbed Rocket coffee table, the visually playful table is achieved after combining various techniques like lathe, 3D printing, resin casting, and traditional handcrafting to make sure the table taps into the playful character of childhood at very first sight.
According to Mousarris, he wanted to recreate a feeling of carefreeness and nostalgia to bring out the child trapped inside the body of an adult. Fashioned to bring a smile on every person's face, five rocket-shaped frames that seem like blasting off the ground in clouds of smoke act as the base of the table. The rockets with chopped nose cone bear a close resemblance to our childhood toy rockets.
Priced at €5000 (approx. $5,613), Mousarris' Rocket coffee table is a combination of surreal work of art and functional object that brings back to life spirit of joy and happiness of childhood.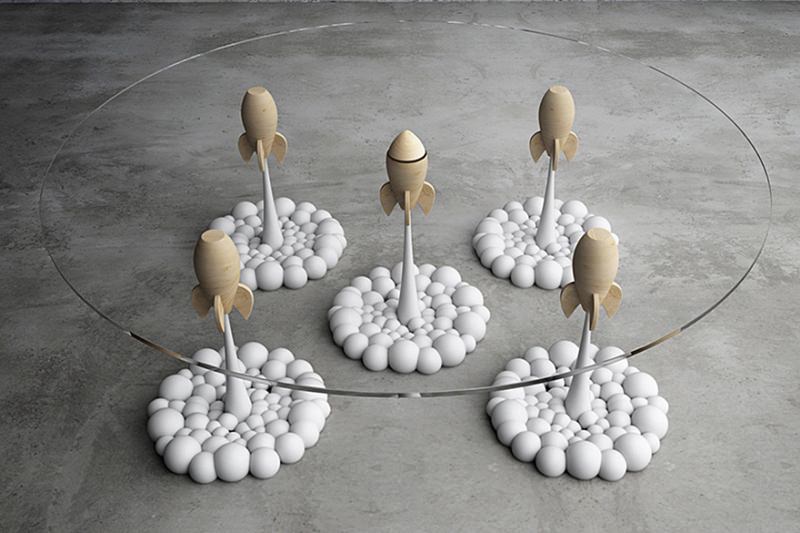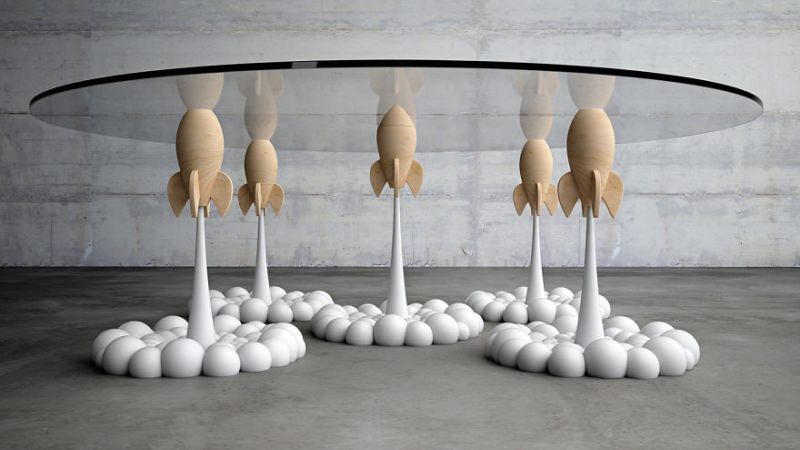 Via: HypeBeast