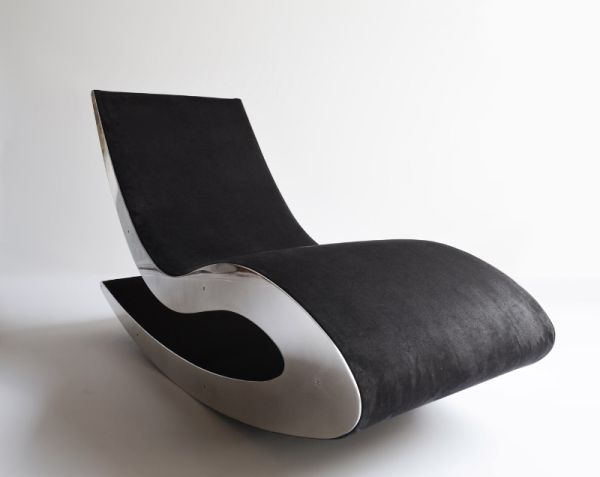 Designer chairs have finally seemed to cross the restraints set by linear support. We of course have come to this bold conclusion by gawking at the visually fluid and structurally ambivalent Rock'n Lounge. Touted as a cross between the rocking chair and the chaise lounge, this 'flowing' design by Different & Different pretty much speaks for itself.
Rocking chairs are relatively modern conceptions, with the very first specimens coming from only 18th century. The chaise lounge (or correctly known as Chaise Longue) in contrast goes back to antiquity, where the Egyptians formulated the famous mortise-and-tenon construction. Finally, the progressive techniques gave modern form to the upholstered sofa in a chair form, which we now know as the chaise lounge.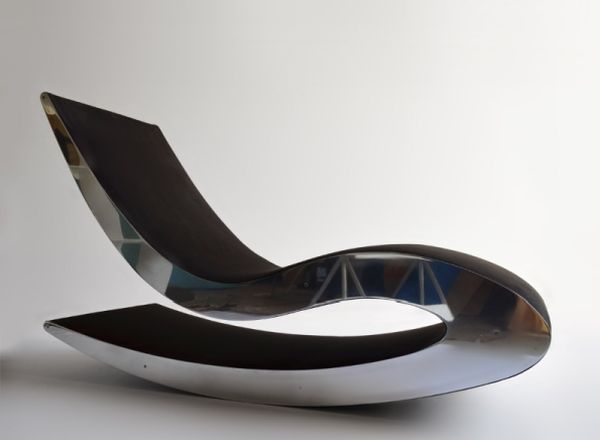 Now, our reason to give this short history lesson is to expound that both of the chair types are hugely dependent on their nigh revolutionary form of structures. And, to ingeniously combine them into a singular chair is no ordinary feat. In this regard, the aptly named Rock'n Lounge certainly exhibits the curved band of rocking chairs at its bottom end, while the seating area is extended to allude to a chaise lounge.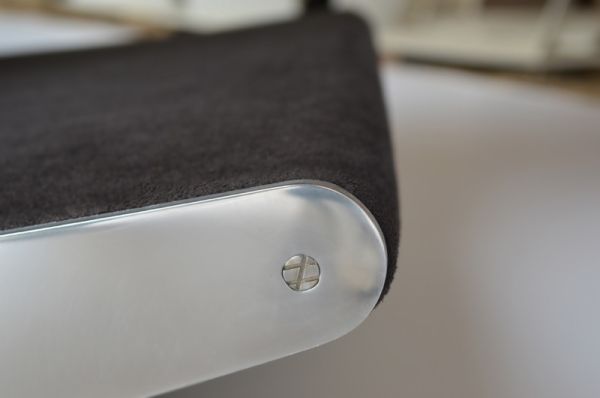 As a matter of fact, the $8,880 Rock'n Lounge also showcases its contrast of design nature, being both voluptuous and minimalist at the same time. The exquisite finish is further demonstrated by the polished stainless steel side panels and the lack of obtrusive sewing on the trims. This painstaking attention to details ultimately creates that essence of class, fueled by a certain modernistic bearing.