Tables are the basic articles of furniture in any household, as they prove very handy for individual work or for bigger social gatherings. It's this piece of furniture, where we get familiar with each other and discuss or share information.
But what if, a group of unexpected guests visit your home and your counter isn't big enough to put up with them? Sit back and relax, as 'Roll-Out' table by Marcus Voraa, in a blink of an eye can provide you with an efficient and creative solution to bring people together on one platform. Like many other innovative furniture pieces, Marcus has designed a table who's length can be adjusted according to the requirement.
Tabletop addition is the most interesting feature of this customizable furniture. Its design has a roll-out tabletop with a steel crank on the side. Just by rolling the handle of the crank shaft user can effortlessly increase its countertop length from 1.5-meters to 4-meters. A pair of sliding legs can be re-positioned to provide optimum stability when this table is in roll-out mode.
Made of beech wood and beewax treated, this 74 cm high roll-out table apart from being functional, is a decorative piece of furniture that bring warmth to any contemporary interiors. Specially designed to encourage social interaction makes it ideal for both home or in work places.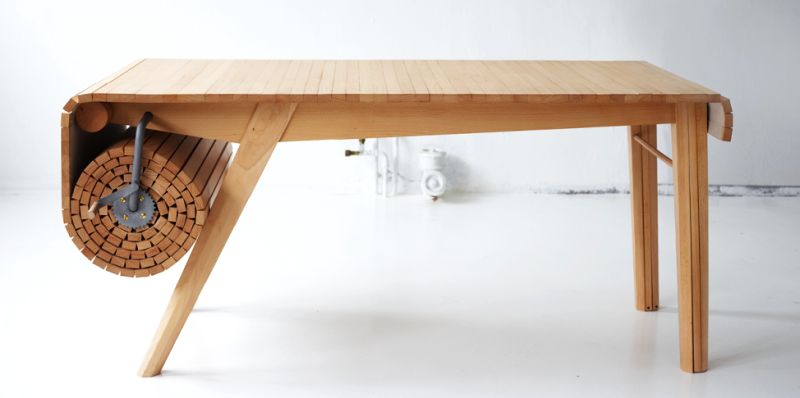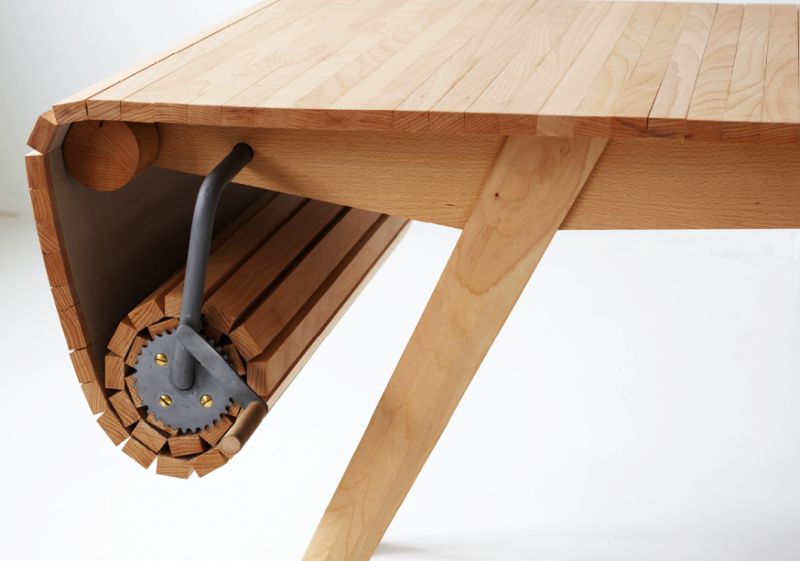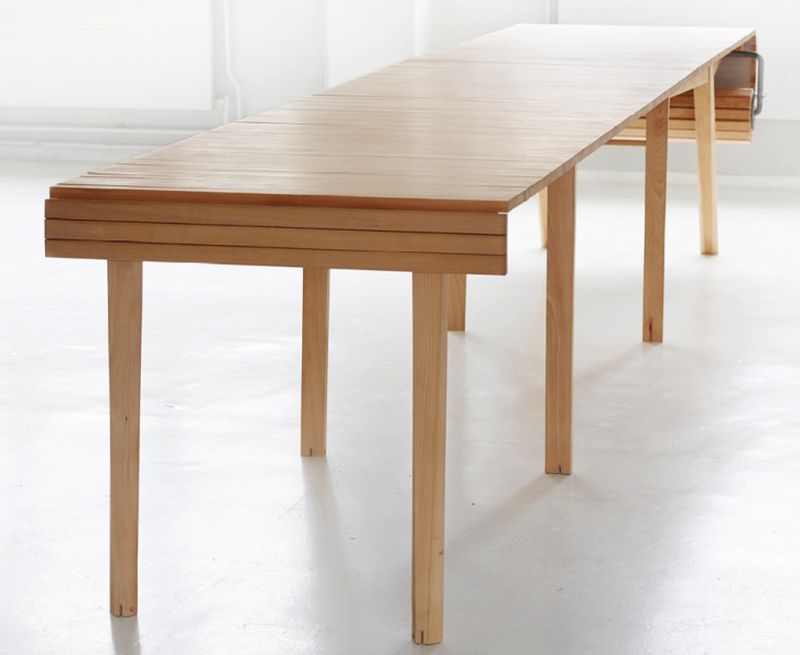 Via: DomusWeb