Are you looking for a romantic getaway to spend some quality time with your partner? This tranquil tree house vacation rental near Senlis Cathedral in Raray, France can make a perfect getaway for the nature lover in you. The orb-shaped treehouse will hoist you high in the sky so you can express your affection to that special one in an unforgettable manner.
A staircase soaring 10 meters takes you to the sky-high cabin for relaxing and sleeping in the trees. Inside the cabin, you'll find two chairs, a table, and a bathroom with a vessel sink, an Italian-style tile shower, and a toilet to freshen up.
Outside, there is a large terrace space boasting a covered Nordic spa hot tub to rejuvenate yourself while enjoying your favorite wine or watching the star-lit sky. Aside from the spa area, the real treat is the spherical-shaped treehouse that includes a cozy sleeping area for two.
From the spa terrace, a suspended bridge leads the way to this giant wooden ball-shaped pod. Inside this cozy pod, there is a large round full-size bed with a panoramic glass roof to stargaze. Moreover, the port-hole windows allow guests to look onto their treetop surroundings.
You'll surely feel as if you're living in a bird's nest, and that's what makes this romantic getaway even more special. Despite being located in the wild, the treehouse has been equipped with all modern amenities, such as electricity, heat, and running water.
Even candles are provided to the guests to let them set a romantic mood. Additionally, the property has several walking trails, a perfectly manicured golf course, and the National Heritage Site of Chateau de Raray along with a restaurant that serves lunch in the most aesthetic environment.
You can book this exquisite treehouse through Glamping Hub for US $309.63 per night. With a wide range of outdoor activities located nearby, this treehouse retreat is an ideal way to get in touch with nature.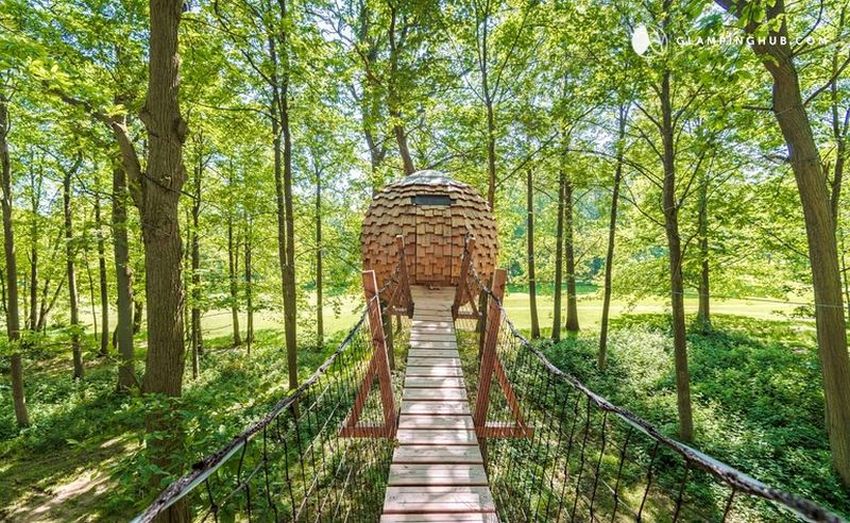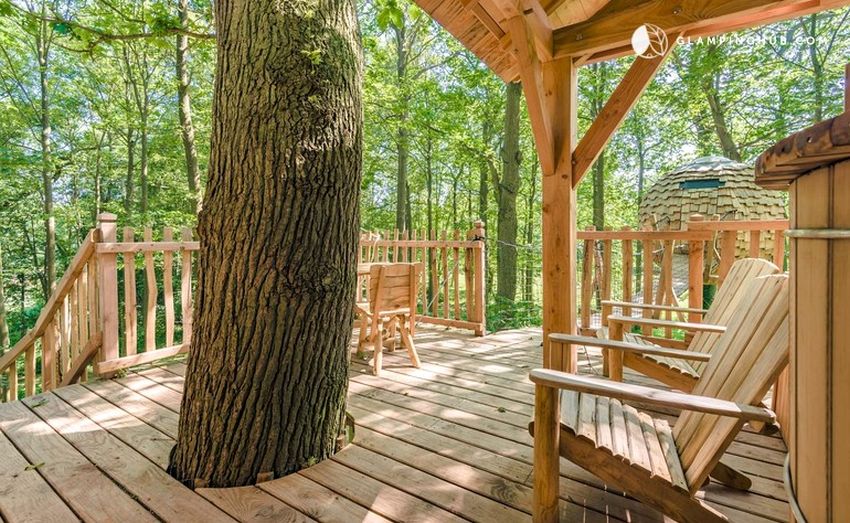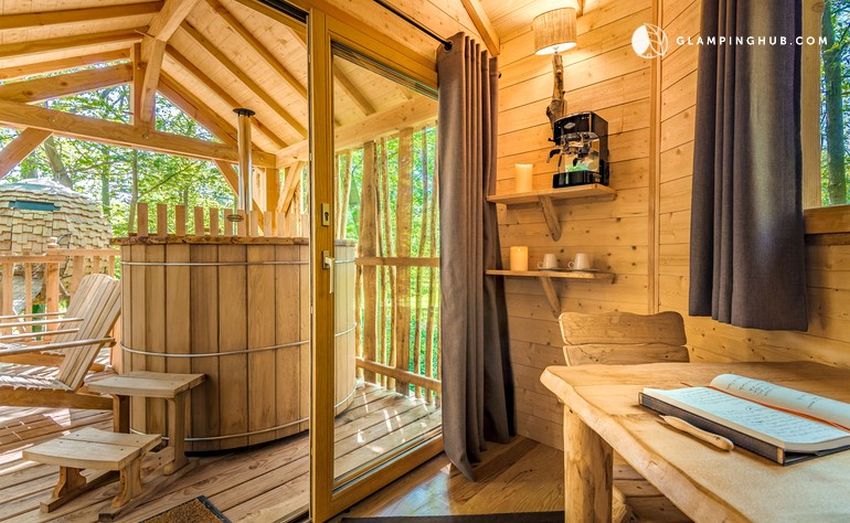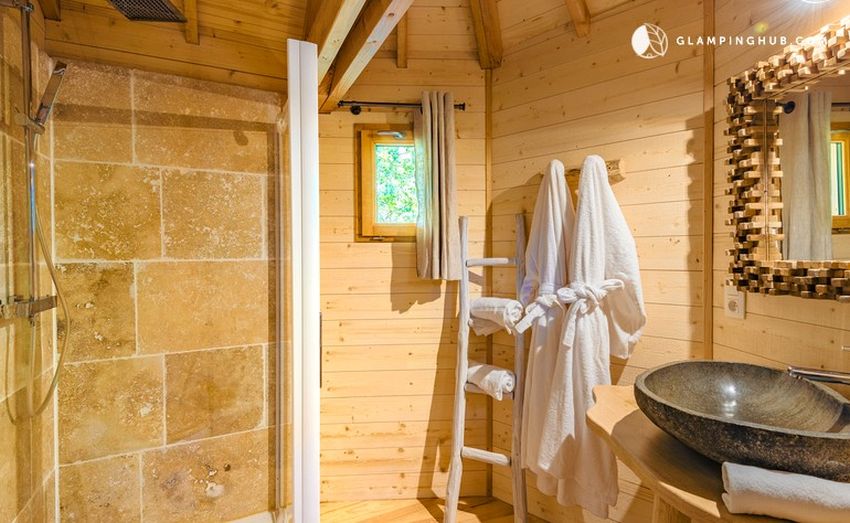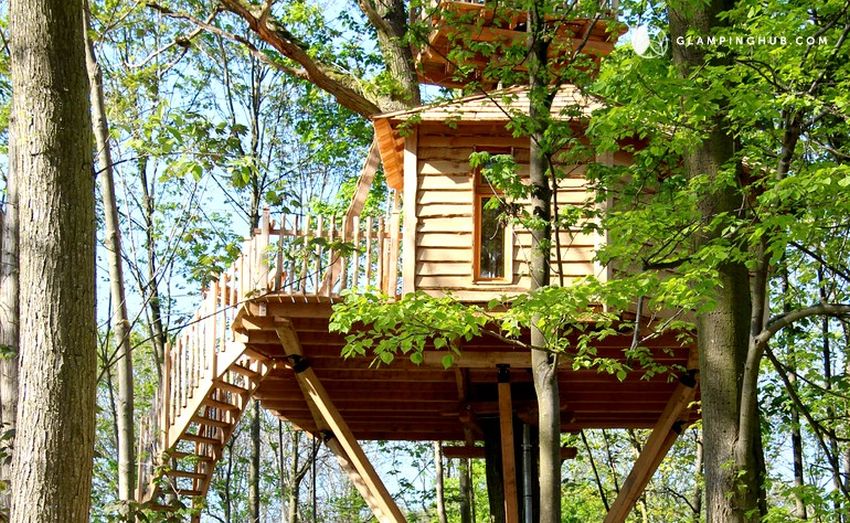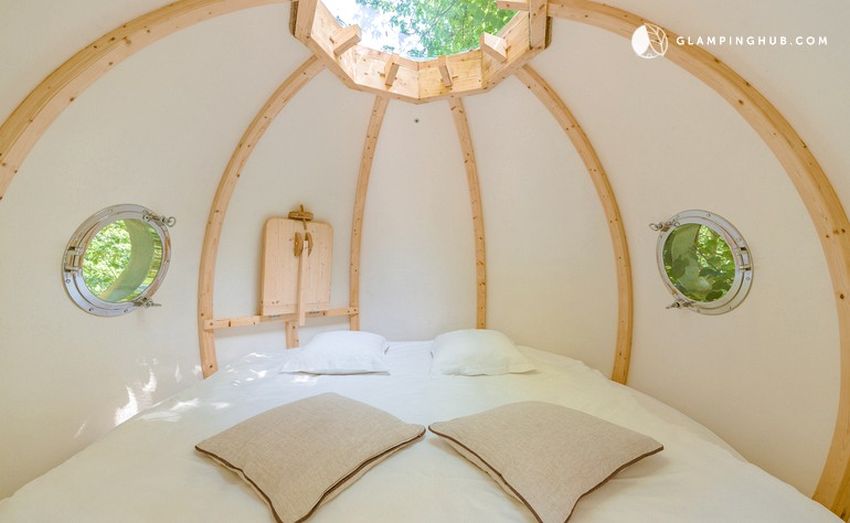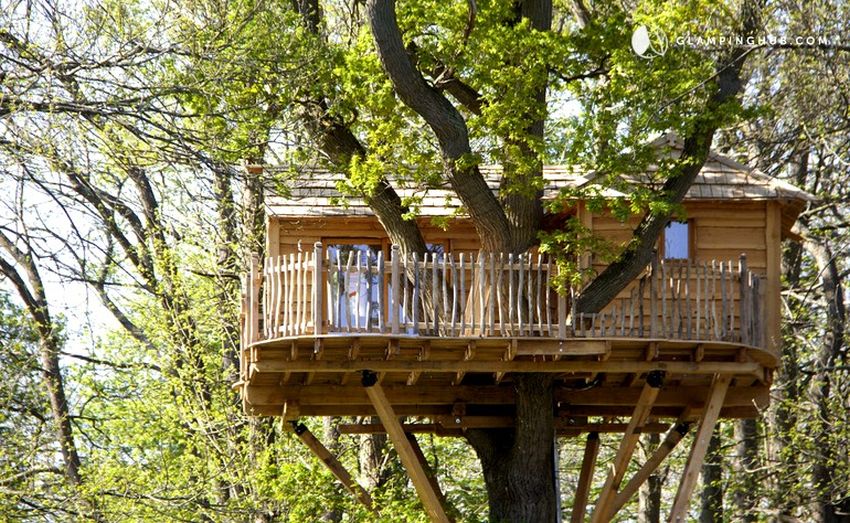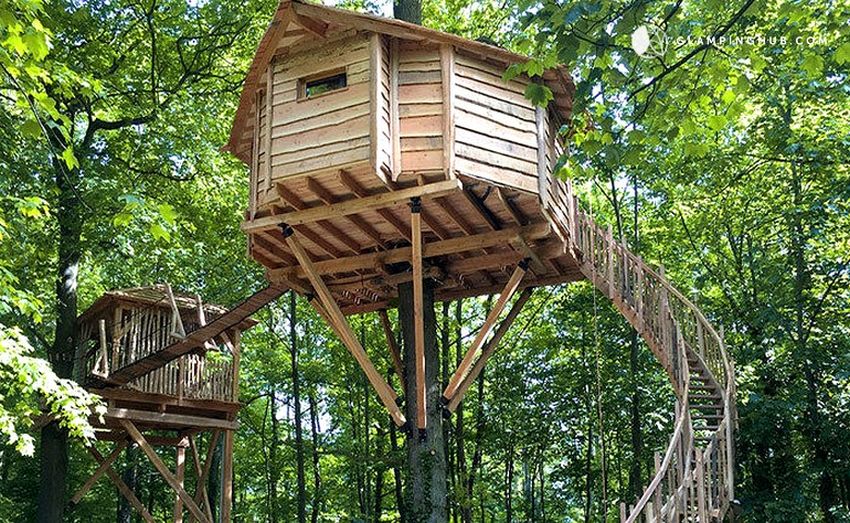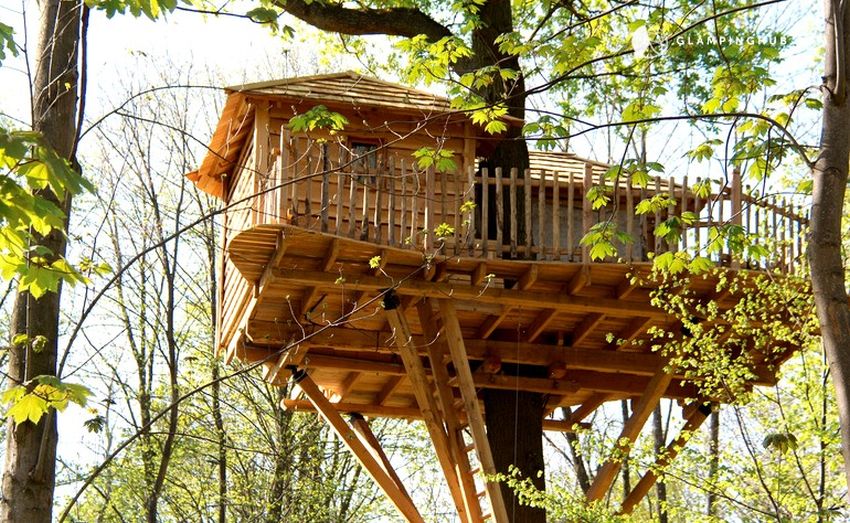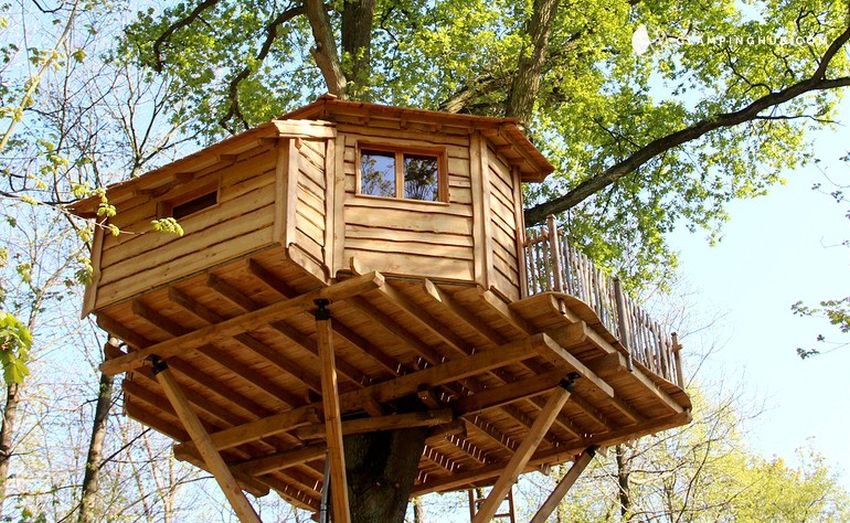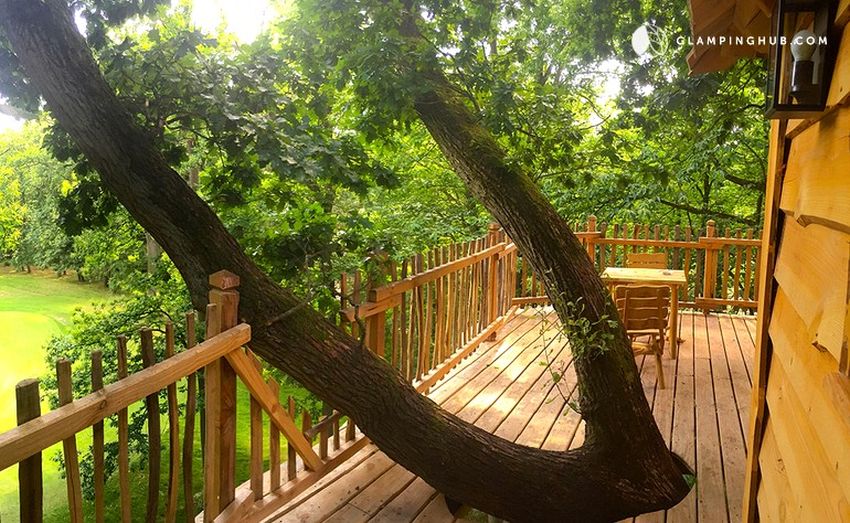 Source: GlampingHub