Finnish furniture company Artek unveiled Rope Chair and Tupla Wall Hook designed by Ronan & Erwan Bouroullec in an installation by Shideh Shaygan at Stockholm Furniture Fair 2020. The French brothers are best known for re-imagining traditional furniture in a modern and flexible manner, which is again visible in these designs.
These unique contemporary products represent a union of art and technology, in order to stay true to the company's vision. According to Artek, 'they are a line drawing translated into three dimensions, a simple artistic gesture rendered in space.'
Let's run through the Rope Chair and Tupla Wall Hook in detail.
Rope Chair
It is a minimalist chair with a steel tubing frame and a seat made of form-pressed beech plywood and ash veneer. The main component of the Rope Chair is the pliable rope that allows users to adjust the posture according to comfort and need. The rope is inserted through holes in the pipe frame, creating a flexible backrest and armrest.
The Rope Chair boasts round lines and flexible design elements. It is available in black or light gray colors.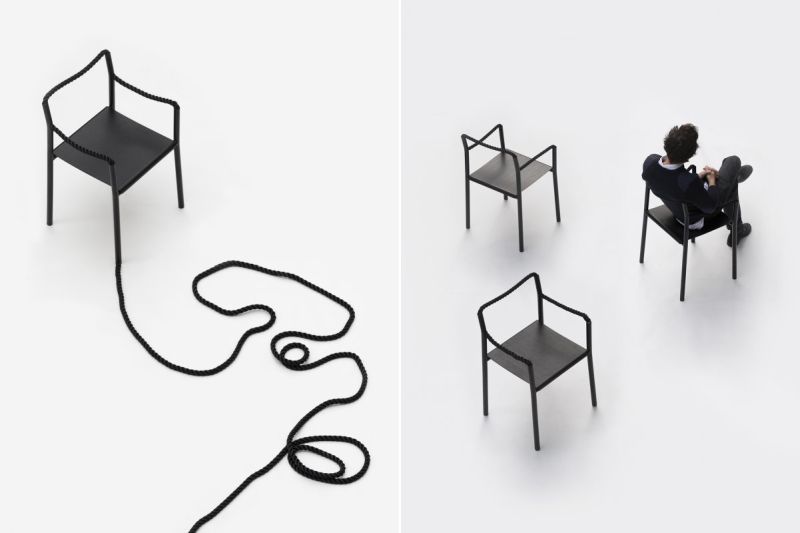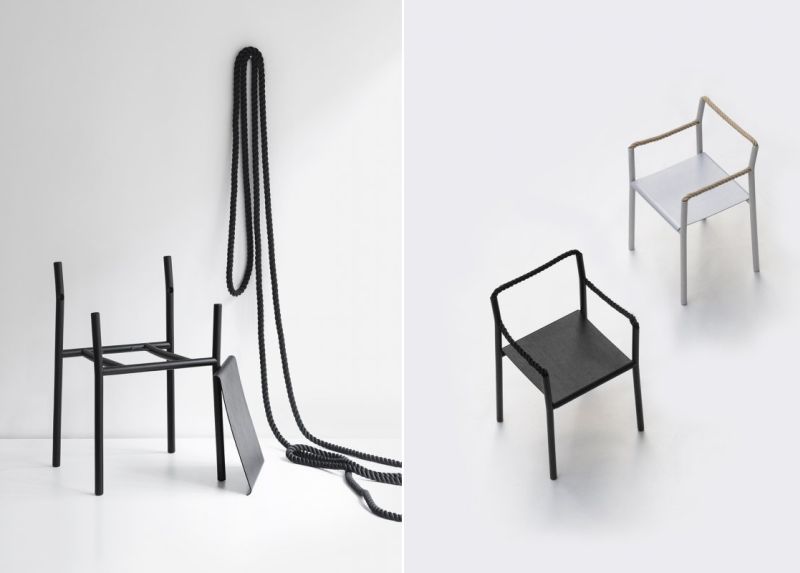 Also Read: Banian Armchair by APPARTEMENT2 Combines Wood, Metal and Textile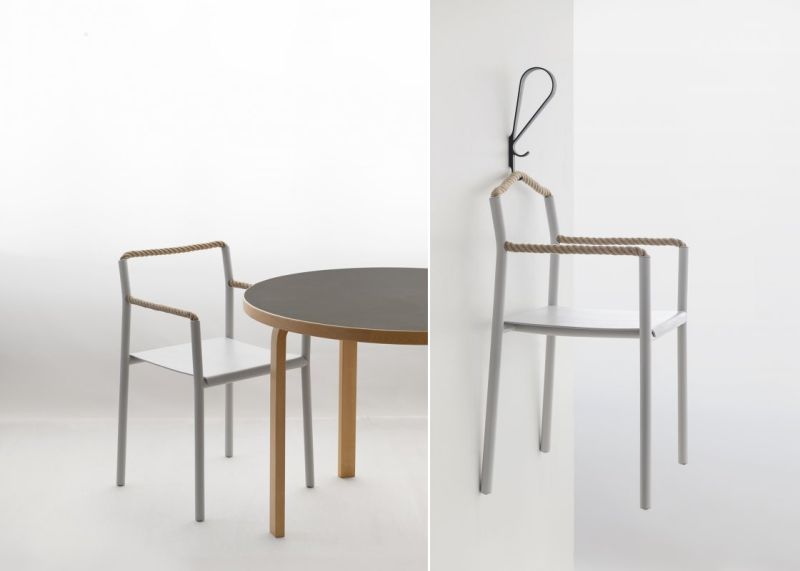 Tupla Wall Hook
Hooks are essentially bland and used for hanging clothes on the wall; however, Studio Bouroullec has designed the Tupla Wall Hook with the idea of making them a decorative item at a home. Made from black powder-coated die-cast zinc, the hook features twin loops that showcase both beauty and functionality.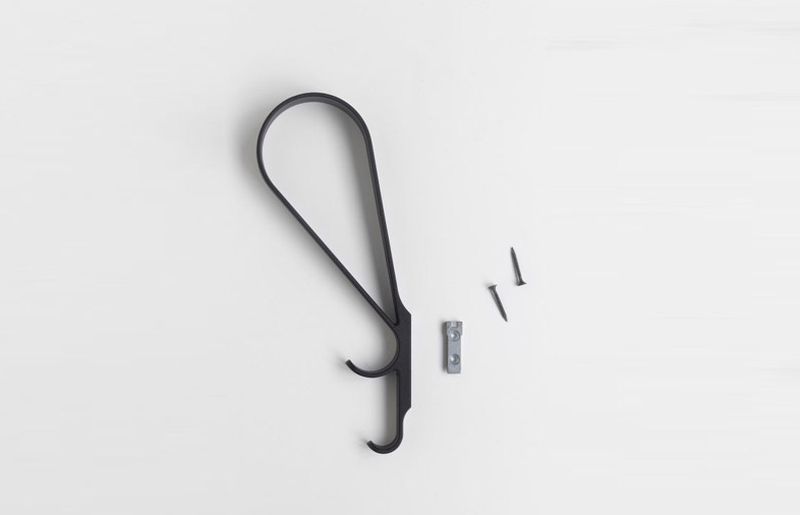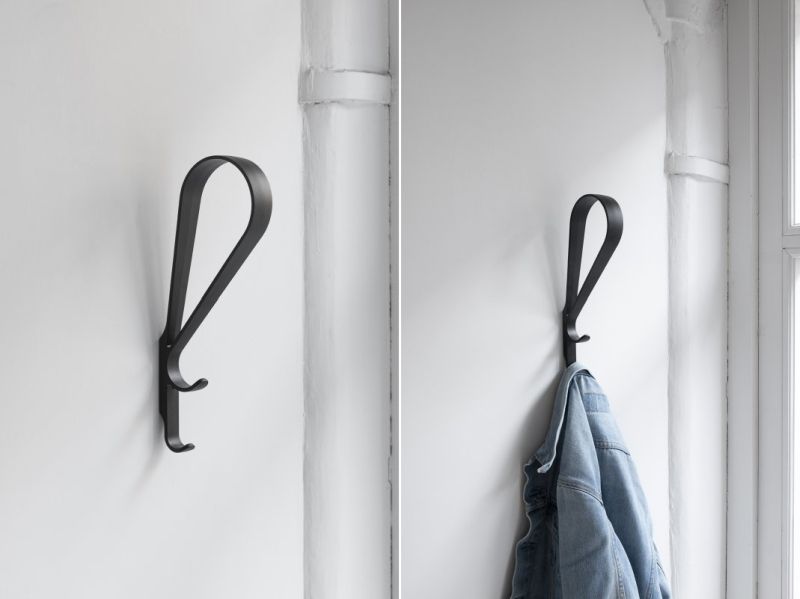 Via: ArchiProducts