As a homeowner, you rely on the roof to protect your home and family from harsh weather conditions and external elements. However, your roof may become damaged or old over time, posing a complicated risk. It can lead to leaks, water damage, and even structural issues, compromising the safety and security of your home.
This article will help you decide between roof repair and replacement and provide the information you need to protect your home and family. You'll learn about the warning signs that indicate when a repair or replacement is necessary. These enlisted factors will help you choose the right option for any uncalled situation.
Understanding the Difference Between Roof Repair and Replacement
Knowing the difference between repairing and replacing your roof ensures you get the most out of your investment. Roof repair involves fixing a specific issue with the roof, such as a leak or damaged shingle. It's generally less expensive than roof replacement and doesn't offer discounts on materials like replacement does. However, repairing the roof can be more costly per square foot than replacement and may not be as cost-effective in the long run if the roof is old or has significant damage or needs frequent repairs.
On the other hand, roof replacement entails the removal of the entire roof and the installation of a new one. This option is more expensive upfront but can be more cost-effective in the long run. The cost of roof replacement depends on factors such as the material used, labor costs, location, etc.
Making an informed decision between repair and replacement can save you money and that's why it's important to know the difference between them. You can always hire an experienced professional for a roofing estimate before taking action. They'll advise which solution would best fit your situation after examining the condition of the roof.
No matter what option you choose for your roofing project, make sure that you select quality materials that will last for many years down the road, so that you don't have to worry about costly repairs or replacements anytime soon!
Regular inspections of your home will help identify any potential issues before costly repairs are needed, ensuring that you never have to worry about surprises when it's time for maintenance tasks around your house. Your home's safety should always be a top priority.
Also Read: Cost-Effective Home Improvement Ideas for Small Houses
Signs That Your Roof Needs Repair
Water stains on the ceiling: If you notice water stains, mold, and dripping on your ceiling or walls, it is a clear sign that you have a leaky roof and need immediate roof repair.
Damaged shingles: Missing shingles also indicate that your roof is vulnerable to further damage, so ensuring all the shingles are intact is essential for preventing costly repairs in the future.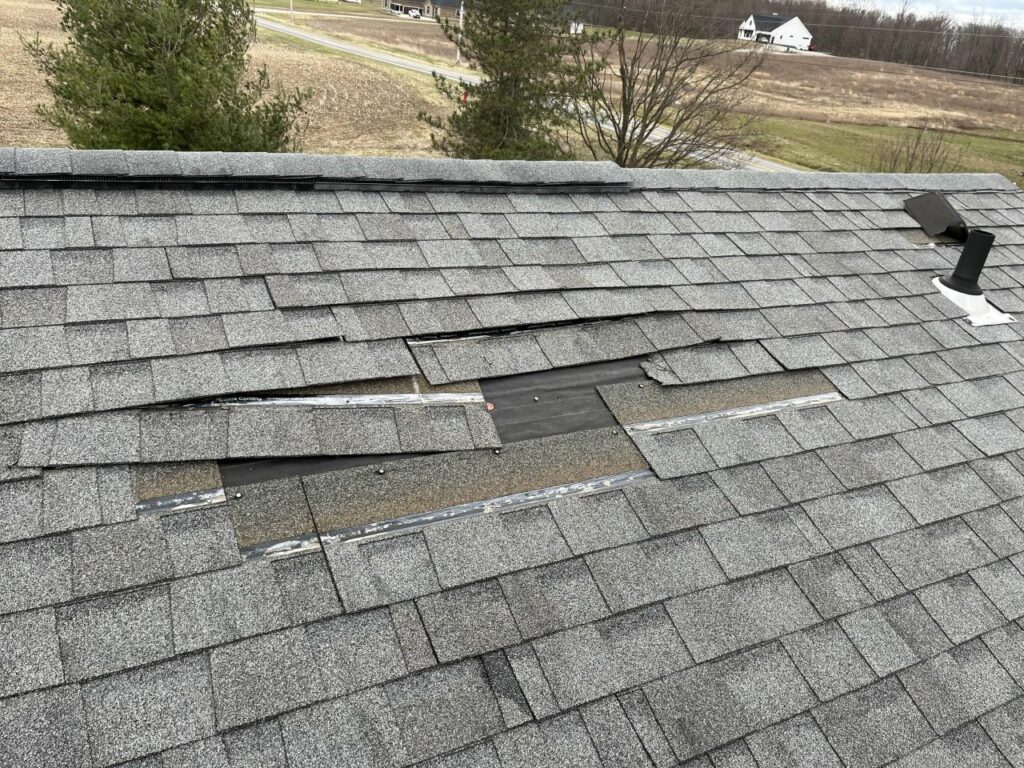 Cracked flashing: Cracked flashing around the edges of your vents, roof, or chimney should also be replaced as soon as possible – if left unchecked, these cracks can lead to severe water damage inside your home. The duration of repairs depends on how much damage has been done and the weather conditions outside.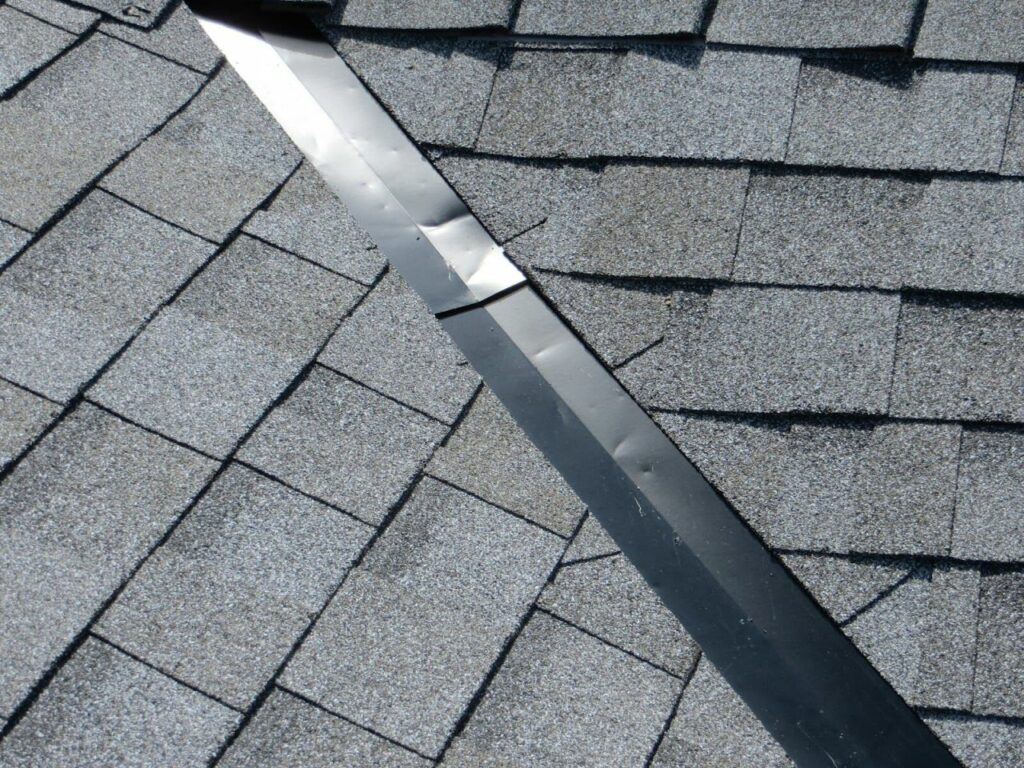 Visible sunlight: If you notice sunlight coming through gaps, cracks, or openings in your roof or attic, it indicates that there your roof needs a repair.
Signs That Your Roof Needs Replacement
Age: Determining the exact age of a roof can sometimes be helpful in making the right decision. You will need access to the original documentation or records of the roofing. If your roof is over 20 years old, it is likely time for a replacement due to age-related deterioration.
Sagging roof: A visual inspection of the roof can provide a clue that it needs replacement. If you notice your roof sagging or drooping in certain areas, it is a serious sign of structural problems that require immediate attention. This could be due to moisture damage, damage to roof decking, weakened supports, or other issues.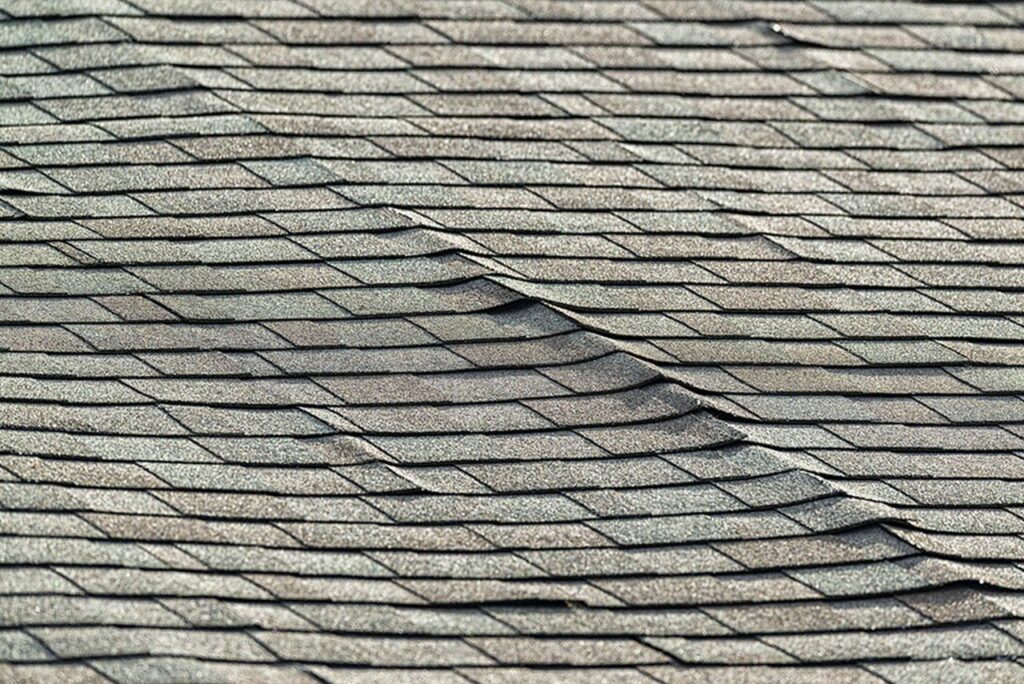 Mold growth: When you can spot mold growing on your roof, it may indicate that the roof is older and may be nearing the end of its lifespan.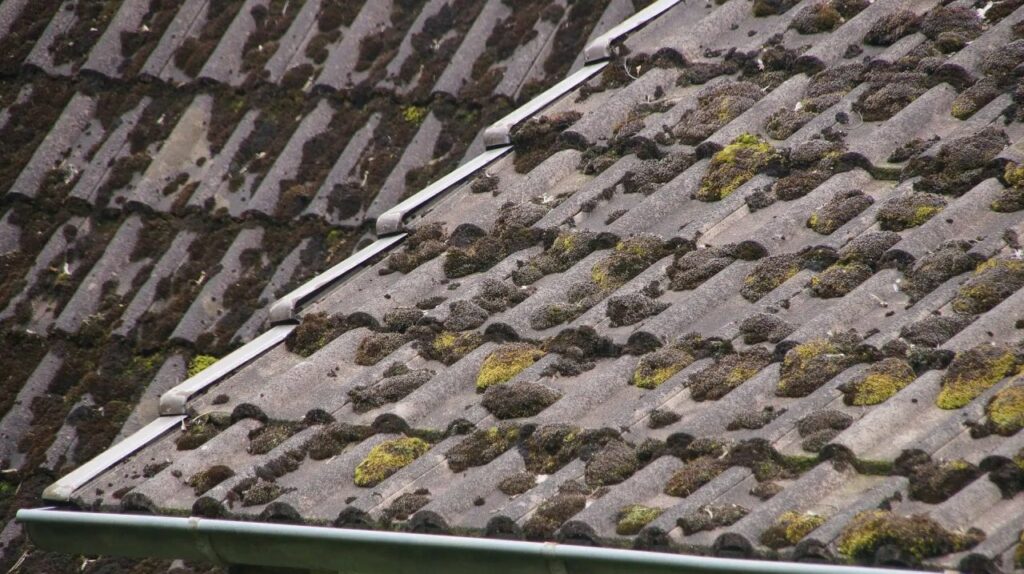 Excessive granule loss: Asphalt shingles lose granules over time, compromising their effectiveness in protecting your roof from UV rays and other weather elements. If you find an excessive amount of granules in your gutters or downspouts, it may be the right time to replace your roof.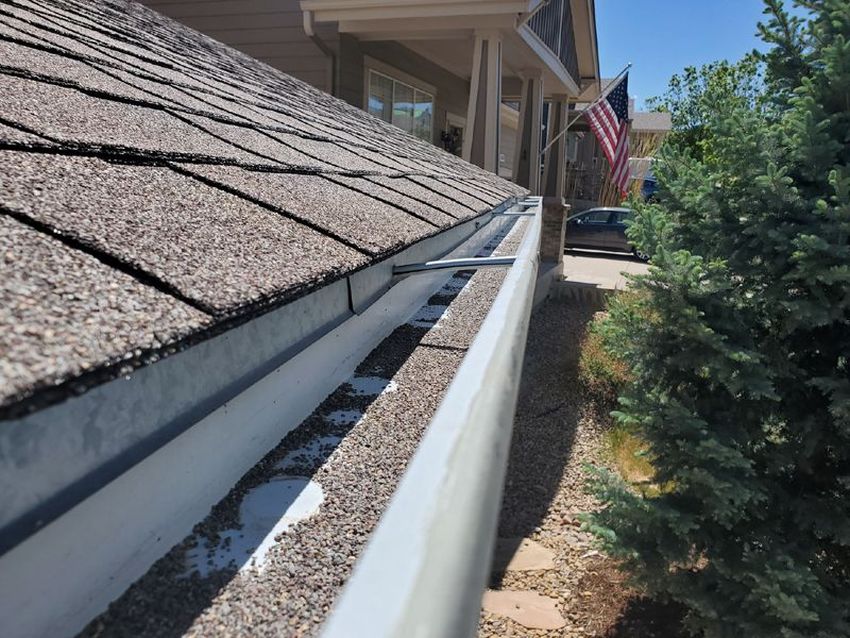 Persistent Leaks: If you're experiencing recurring roof leaks, even after repairs, it could be a sign that your roof has reached the end of its serviceable life.
Extensive damage: If the damage to your roof is extensive, it may be more cost-effective to replace the roof rather than try to repair it.
Energy costs: A roof that is no longer providing adequate insulation can lead to increased heating or cooling costs. If you notice a significant and unexplained increase in your energy bills, it may be due to a roof that has deteriorated to the point of needing replacement.
Also Read: Everything to Know Before Buying a Pergola for Your Home
Should I Repair or Replace My Roof?
Deciding between repairing and replacing your roof can be challenging, but weighing the pros and cons of each option is vital to making an informed decision. Sometimes repair will be enough to get your roof back in shape, while other times, it's simply not feasible.
Firstly, it's essential to consider the age of your roof. If it's nearing the end of its lifespan, replacing may be more cost-effective than repairing the whole thing.
Additionally, you should assess the extent of the damage. If the damage is minor, like a few missing shingles or a small leak, repair may be sufficient. On the other hand, if there are widespread leaks or damage to the roof structure, replacement is probably necessary. Secondly, budget plays a vital role in deciding whether to repair or replace your roof.
However, repairs generally cost less than replacements and may not provide long-term value if your roof is old. Plans for your home should also be considered; if you plan to stay there for many years, a repair might make sense, whereas if you plan to sell soon, a replacement could increase curb appeal and value.
Eventually, you should consult a professional roofing contractor who can advise on which option best suits your needs.