Joe Jones, the creator of the Roomba, wants the same autonomous technology in your garden as well. So, he has now invented Tertill, a waterproof, solar-powered gardening robot. Aiming to be the Roomba of gardens, Tertill is a prototype at this point, but this autonomous robot is aiming to be a smart gadget to get rid of weeds in the garden, avoiding plants and other obstacles on its way.
Features
Jones is developing the autonomous weeder with a new startup, Franklin Robotics. All thanks to the built-in sensors, it can detect weed around the plants and activates the trimmer automatically to remove growing weed. The smart weed-whacker is designed to stay in a garden throughout the year and needs attention only when its trimmer has to be replaced.
The robot's four-wheel drive and inward-tilting wheels are able to move over rocks and bumpy terrain. Plus, its sensors also enable it to avoid obstacles like larger rocks or fences. It even comes with a smartphone app to keep the user updated about plant health. In addition, Tertill performs other tasks as well, such as monitoring soil health and scaring off unwanted critters (squirrels, rabbits, etc.) that eat plants out of your garden.
Pricing and Availability
The weed-whacking robot is scheduled to launch in summer 2017 with a $250 list price. With this amazing weed-whacking robot, managing your garden will be easier than ever before.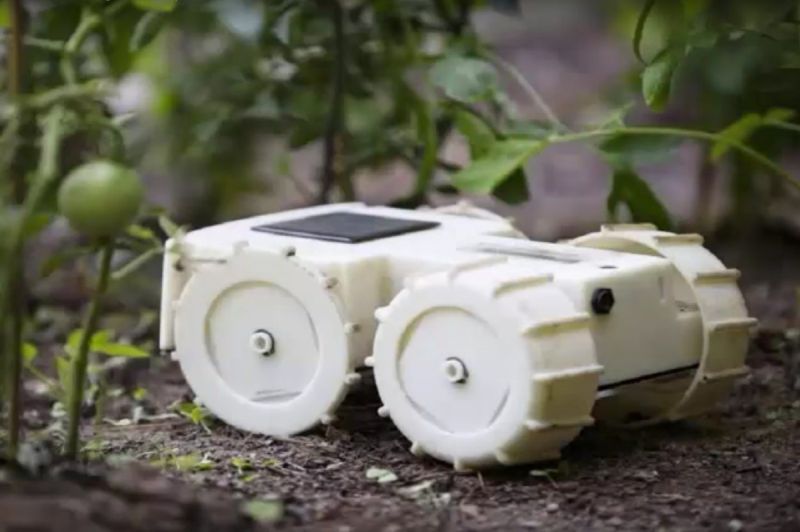 Via: TheWeek