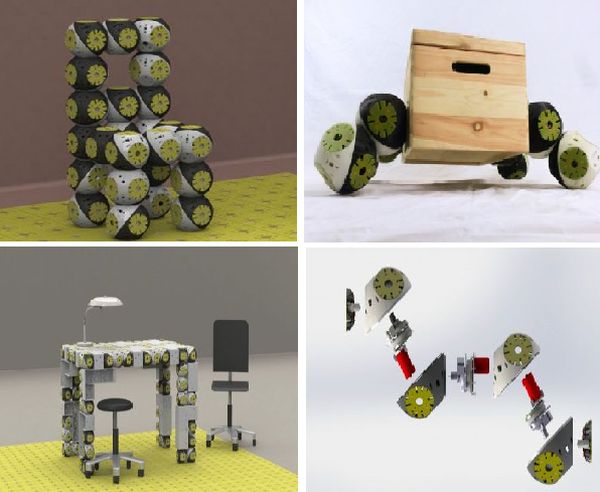 It may sound hypothetical if we say that it is possible to get a transformable furniture that can be changed into any furniture shape used in a home. But, scientists from Biorobotics Laboratory (BIOROB) at École polytechnique fédérale de Lausanne (EPFL) in Switzerland have developed a modular robotic design called Roombots that can easily change shape anywhere and anytime you want. It is composed of small ball-like modules that can attach and detach themselves to form movable furniture and adapt any shape.
Besides changing shapes, these bots can split into smaller units to move around according to the user's desire. This modular furniture can be changed into a comfortable bed to sleep, a dining table to enjoy your meal, a desk to work on, or a couch when you just want to relax. These units can also attach themselves to a furniture to move it easily from one place to another. Ball-like magnetic bots or units can be stacked upon each other like a wall and placed aside when not in use.
Roombots comes fully equipped with a battery and three motors allowing it to move in all directions with ease. It also has retractable claws for its smooth mobility around a room, using these claws it can climb onto a wall as well as fasten itself to floor.
We feel that the technology will be highly beneficial for physically challenged people who cannot move on their own. They can command this robotic furniture to bend or move towards them to bring the objects lying on it. Before all this could actually happen, scientists still have to perform few tests on it and form a technique how it could be controlled via tablet, voice control, or movement of gestures. We still have to wait for few more years to get this robotic transforming furniture in our homes.
Via: Gizmag