Camping is an adventurous way to relax and enjoy in the lap of nature, but most tents we have seen till now can only be placed over the ground. So, how about enjoying camping above the ground or in the air? Well, it is now possible all thanks to the Roomoon designed by Rufus Martin, as A-level project at Bryanston School for The Hanging Tent Company in Dorset.
It is basically a spherical tent for two and is intended to be hung from the branch of a tree to experience camping in the air, rather than a tent to be placed on the ground. The tent is handcrafted from a sheet of lightweight and durable canvas and is supported by a rigid frame of stainless steel.
Moreover, its floor is comprised of thin pine wood flooring and the interior can be upgraded using LED lights, beanbags, rugs, pillows, etc. for more comfortable living outdoors. On lighting-up during the night, it creates the illusion of the moon stuck in the middle of the trees. Once the tent has been assembled, it can be hoisted in the air (three-meters above the ground) using a special pulley system. After use, you can easily collapse the tent into a small package for easy transportation to any camping location.
The entire structure hangs on tree's branch through a strong chain and can be lifted up easily with the help of a pulley. Design of the circular tent completely opens up to the outside landscape with circular windows and zipped door to allow inhabitants to enjoy the beauty of nature around a camping site while sitting inside.
These windows and door also allow the daylight to enter inside for lighting up the tent's interior. All the luxury in one package obviously doesn't come cheap, as the Roomoom that is priced for £3500 (approx. US $5896) to make your camping experience full of excitement.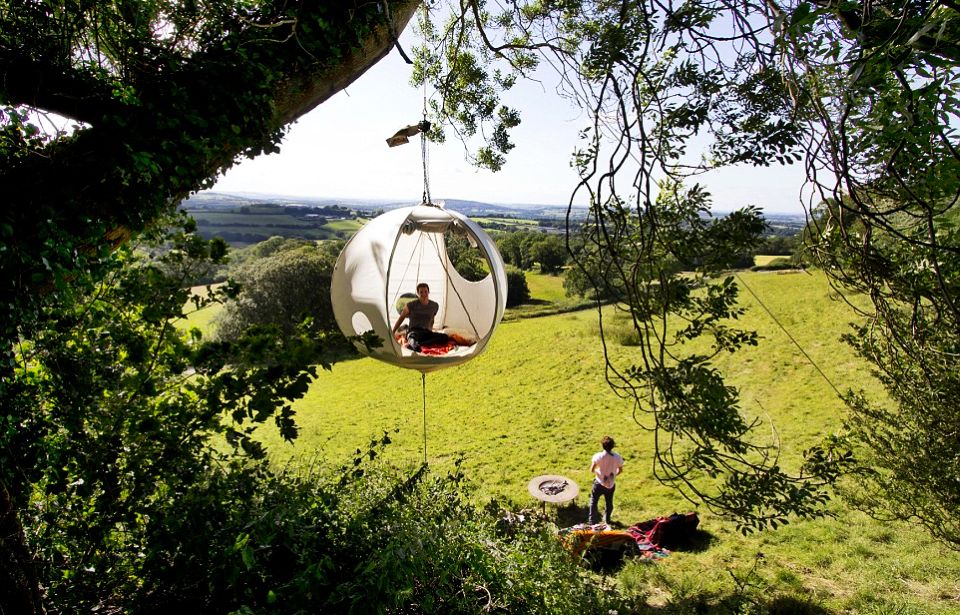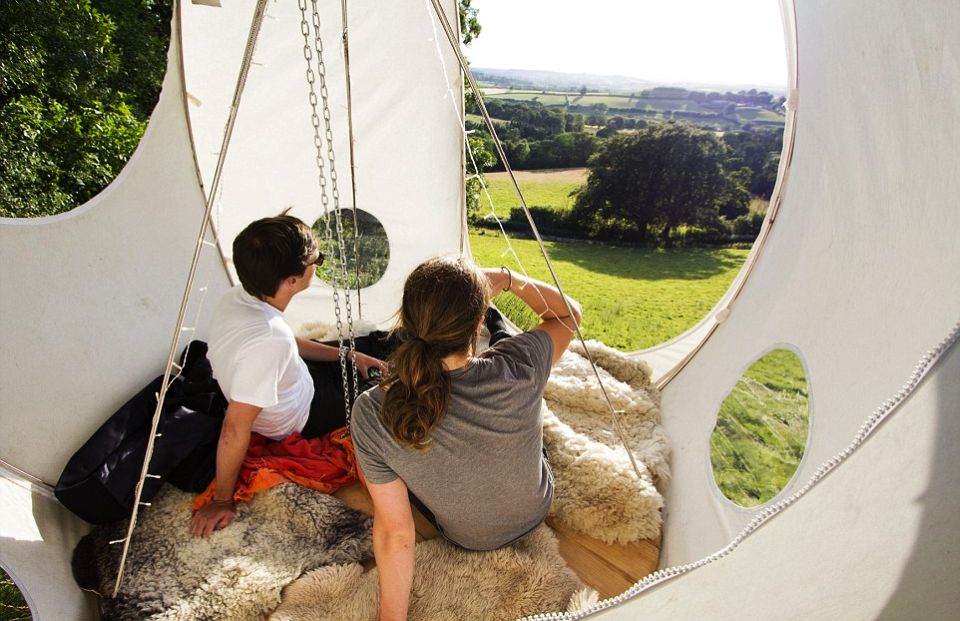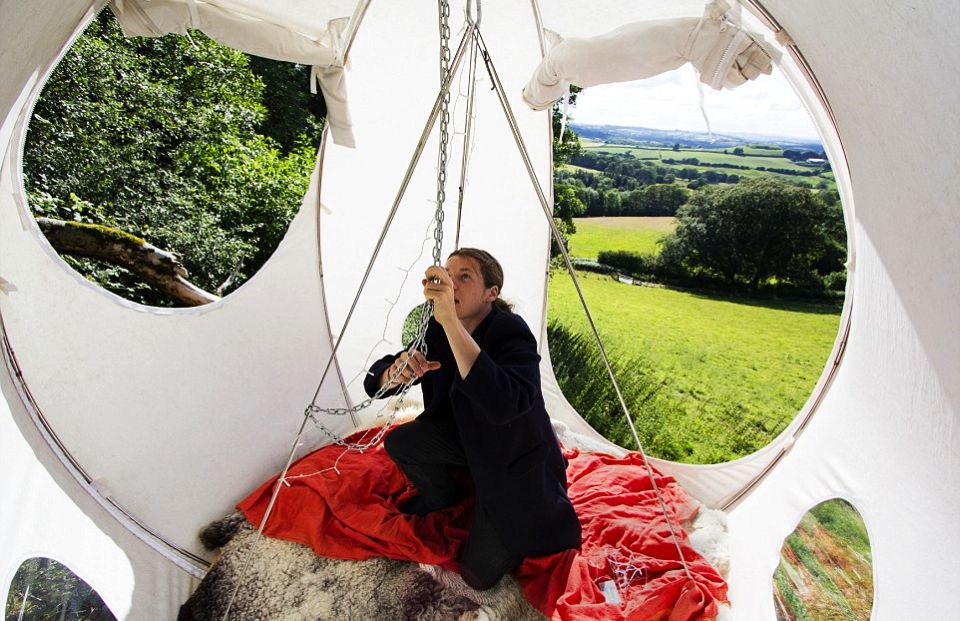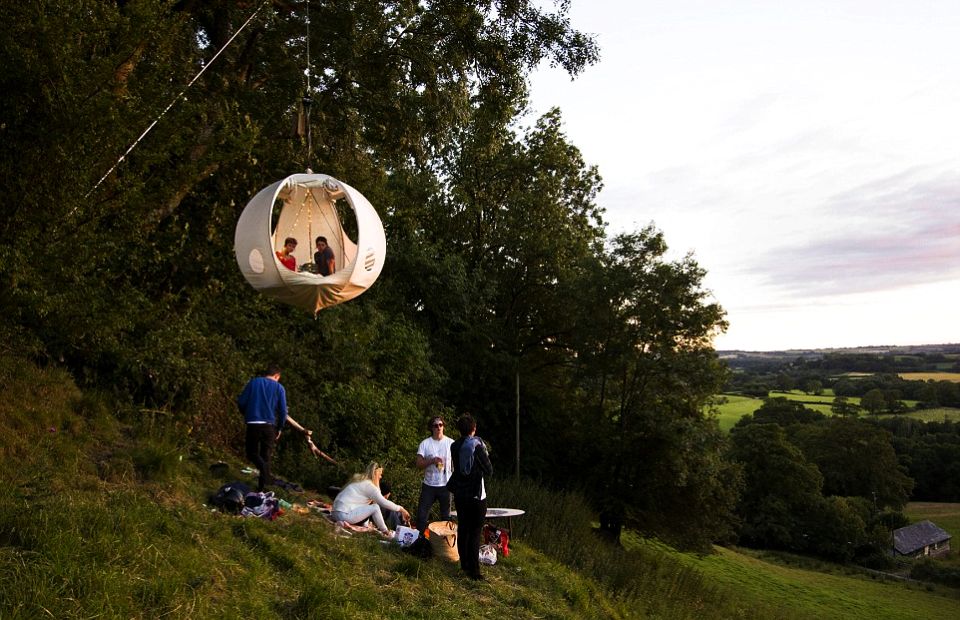 Via: DesignBoom