People living in regions with all four seasons often have to face humid summer and dry winter. To relieve from these severe climatic conditions, you may probably be using a separate dehumidifier and humidifier. What if you could get the benefits of both in one? The Root, conceptualized by Korean industrial designer Kim Seungwoo, is one such device that functions as both humidifier and dehumidifier, minimizing the clutter of too many appliances.
But, wait. It does a lot more than that, as it is also an air purifier with built-in HEPA filter to decontaminate indoor air. So air inside your home remains fresh and impurity-free, regardless of any season. It can automatically detect the level of humidity in a room, when humidity is high it dehumidifies the air and humidifies in case of low humidity. To maintain optimum level of humidity, the device comes equipped with water tank at center. The water tank can be easily taken out for replenishing or emptying without much hassle. Its top surface has all functional controls for changing its settings, according your comfort level.
Unlike conventional air purifiers and humidifiers, the Root (de)humidifier/air purifier is designed to look like a piece of furniture such as coffee table or side table. Therefore, it boasts wooden texture on its circular top and three-legs serve as a base. It is shaped like a piece of furniture so that it easily becomes centerpiece as well as part of any interior naturally. This is indeed a practical product that doubles up as home décor object. However, it is still in its prototype phase and sadly you have to wait more for this stunning air purification and humidification system until its commercial launch.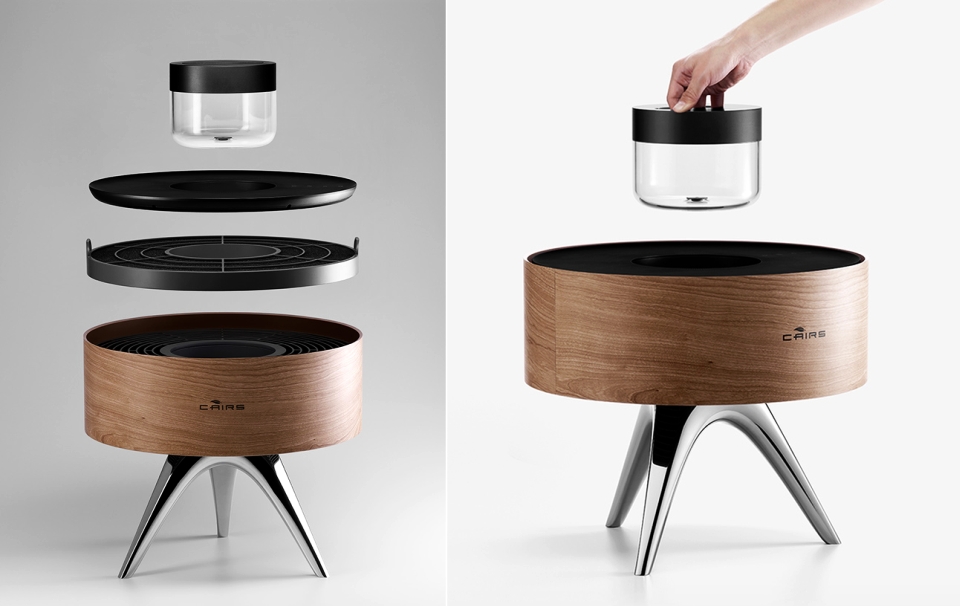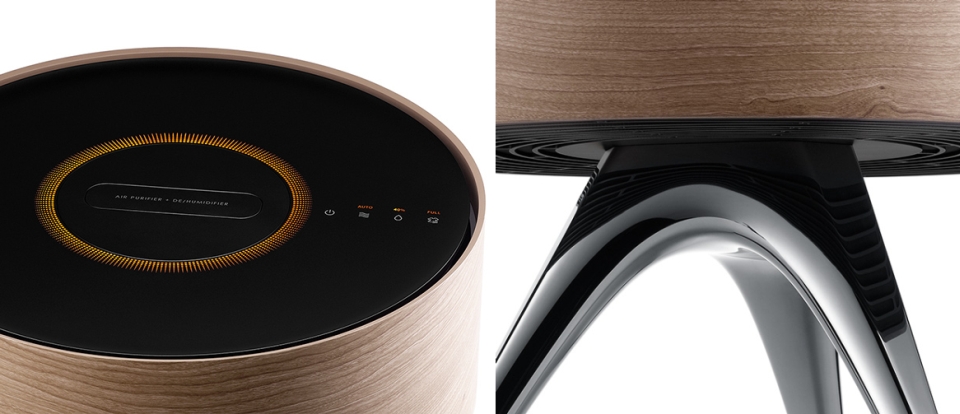 Credit: YankoDesign