There are many people in this world who move out of homes to finds new ways of living life. Ross Lukeman, an innovative architect and entrepreneur is also one of them who left his home in Houston, Texas in July 2016 and now runs Alternative Homes Today, a company sharing savvy views on alternatives for housing and energy requirements. Last month, he shared a sneak peak video of this cargo van conversion on YouTube.
In a few months period, he converted a 2014 model Chevy Express 2500 extended van into a cozy tiny home office on wheels with queen bed, office space with wall-mounted computer and a small kitchen area. This video also shares tips to the keep the motorhome interior space clean and organized for a longer period.
On the inside, this motorhome looks spacious, while rustic wooden paneling with roof fan makes it a cozy mobile home. There is enough space for a single person to sleep comfortably, while sleep mattress can be flipped up to reveal hidden storage space.
The kitchen has a sink, hidden countertop and fresh water tanks in the cabinet. Although, a composting toilet is included, but there is no shower in the mobile home. On the other hand, there is also space to screw up a bike on the back side. Flexible solar panels and inverter are also equipped for energy requirements.
These days Ross provides complete video tutorials on cargo van conversion, so if you are thinking on making one, you can contact him and get some inspiration from his creations. The clean and open design makes it an ultimate van conversion that utilizes space in a minimalist way.
.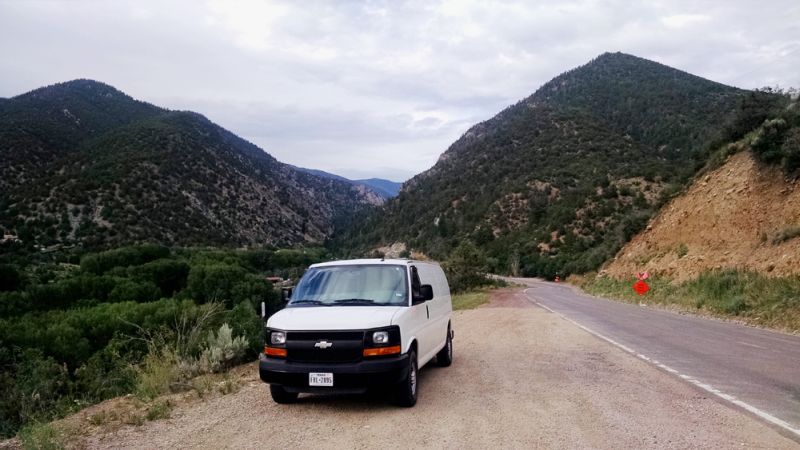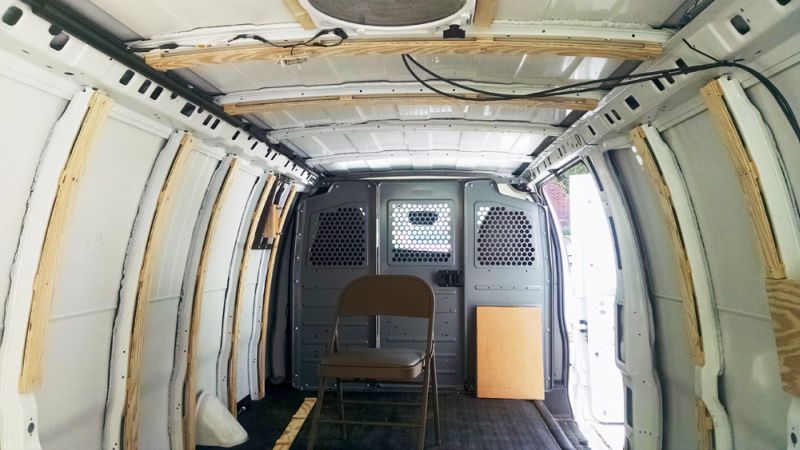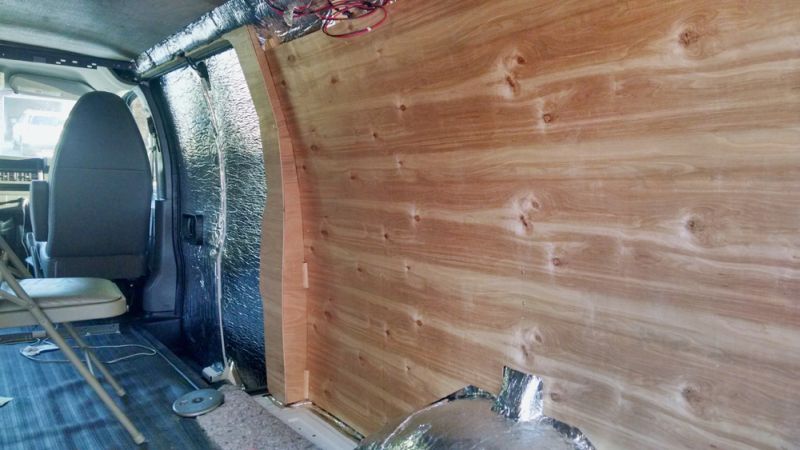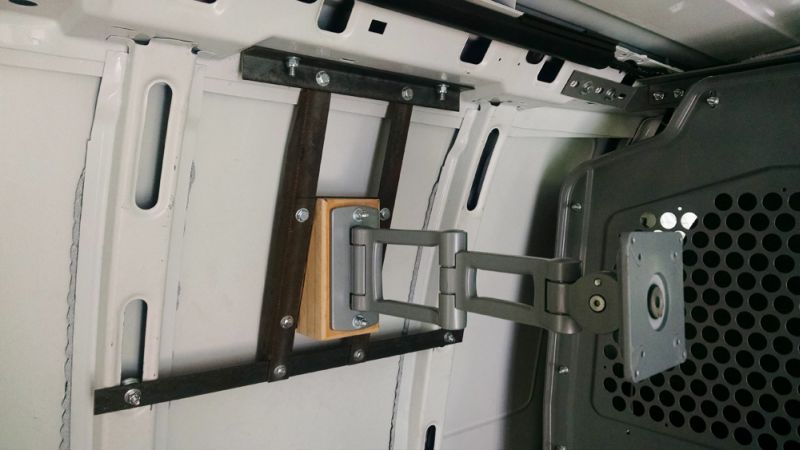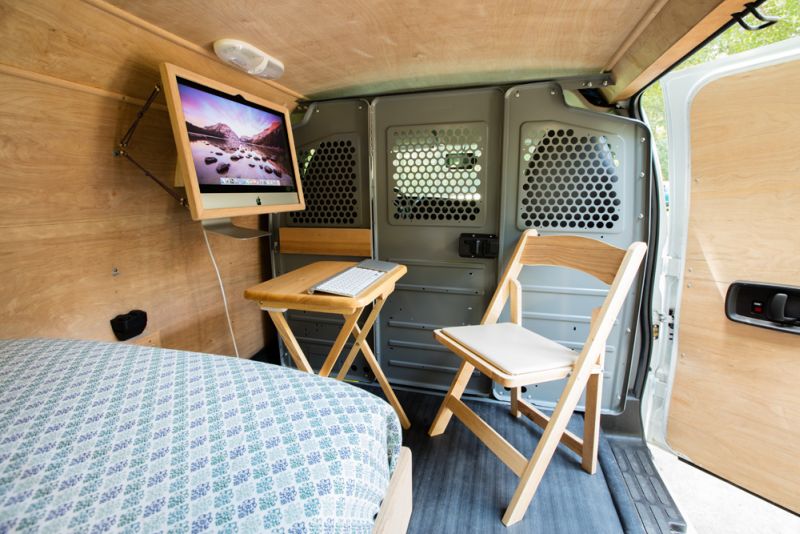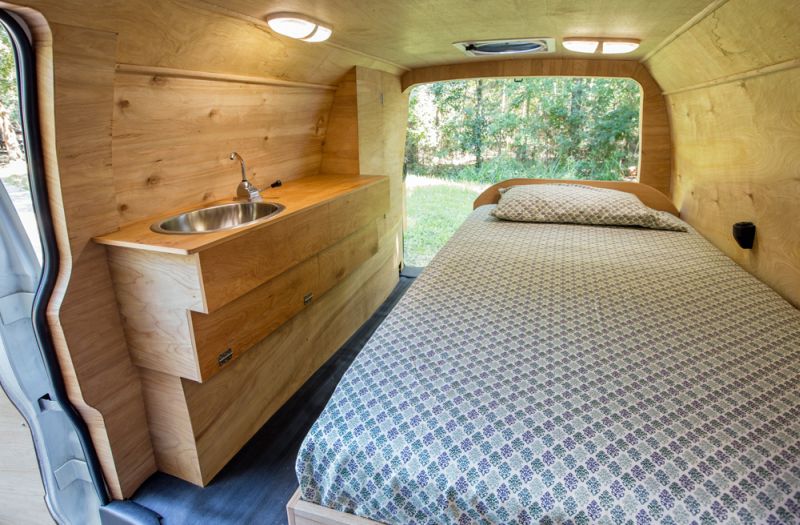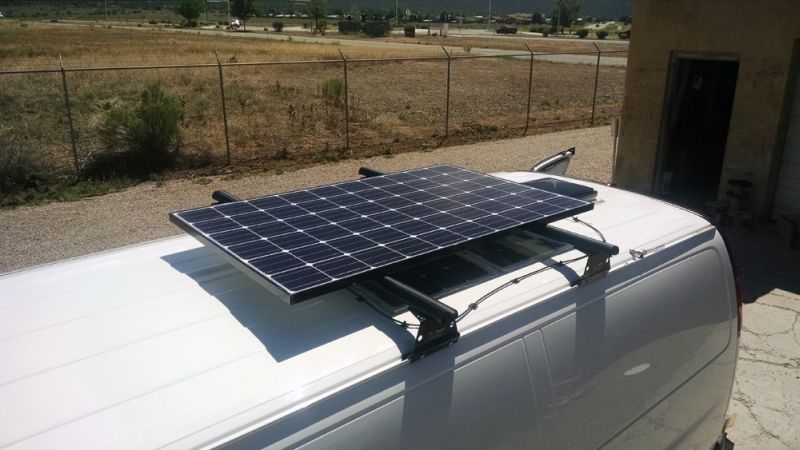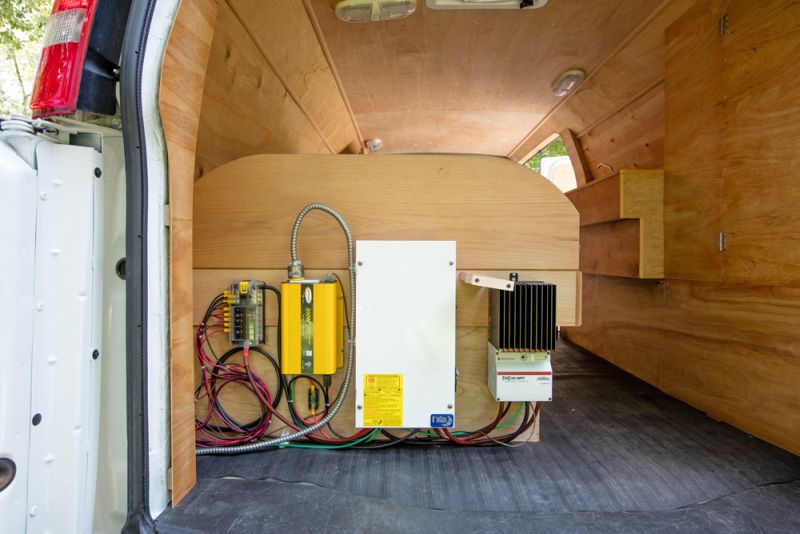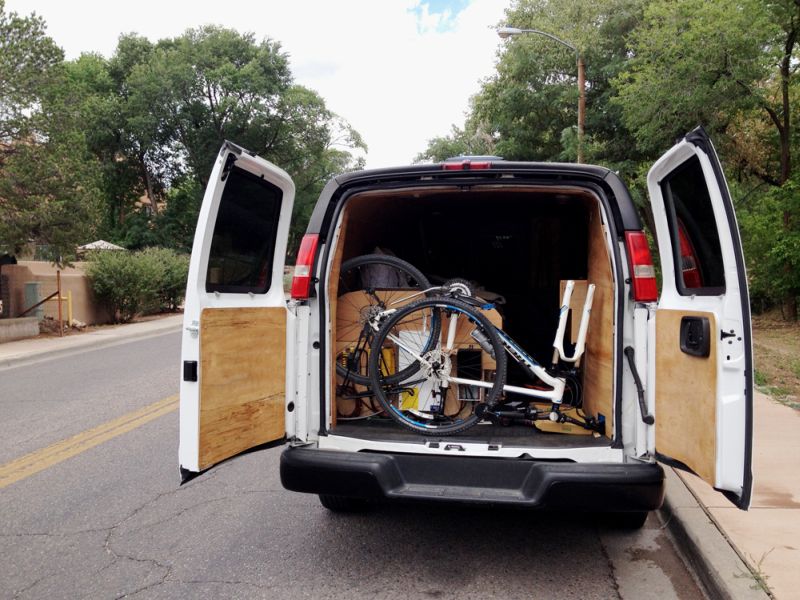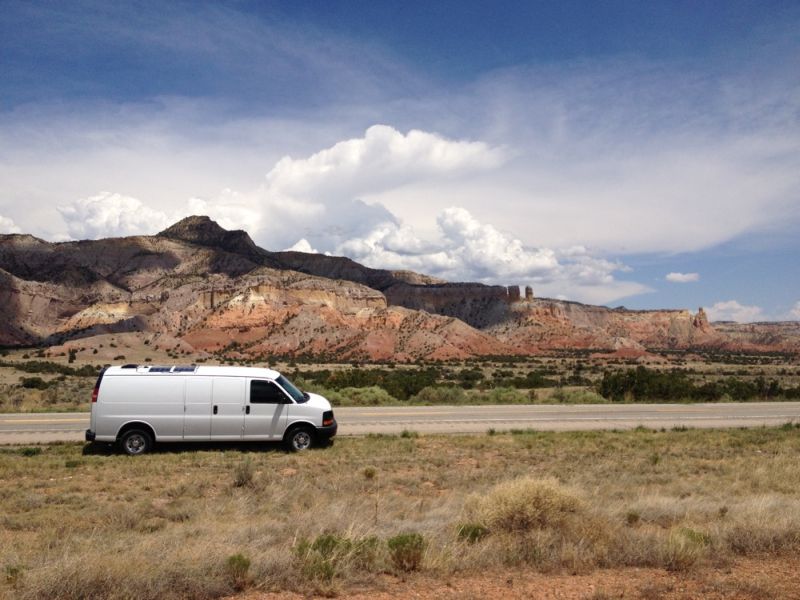 Via: Treehugger / Images: DoItYourselfRV