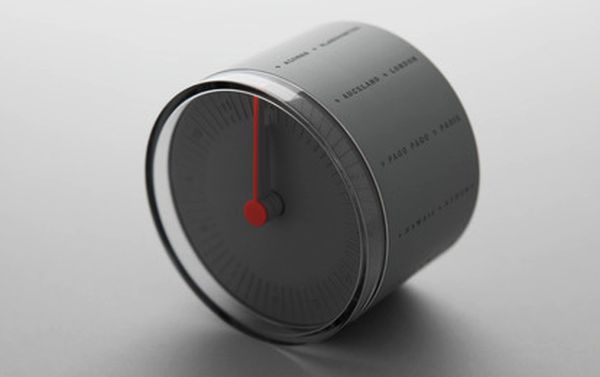 Korean design studio Elevenplus has recently designed the cylindrical World Clock that displays different time zones just by a single rotation. The circular design includes names of 24 different cities around its cylindrical dial and sits on its rounded edge. You can find out exact time in various cities in the world just with the clock's rolling mechanism in shape of a playful design.

The various cities around the world are paired with 12 hour time difference i.e. London is matched with Auckland and New York with Bangkok. Now, if the user wants to see time of a particular city then he/she needs to roll the preferred time zone at 12 o' clock position and the time in that particular time zone will be displayed. Once you release its dial, the clock will automatically reverse back to the original local timing.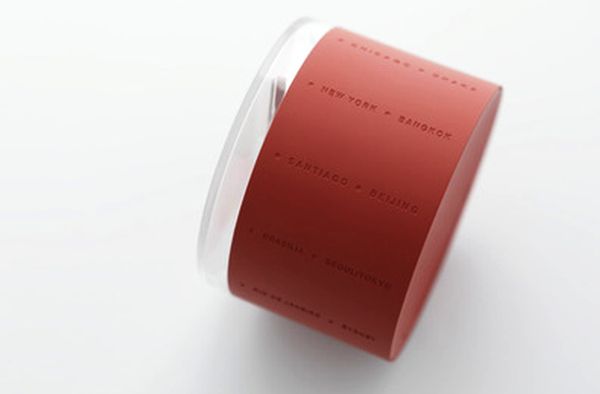 The World Clock has made it quite easy for us to keep track of various times zones and comfortably stay in touch with our friends or family living in some other country. It is available in three different colors- gray, blue and orange. So, pick anyone that you like and stay connected with your loved ones according to their time zone with this small playful device.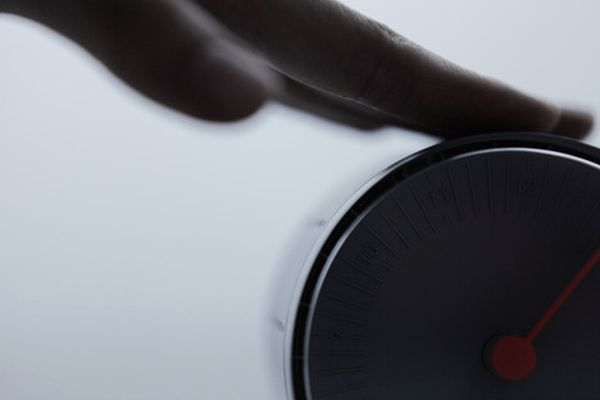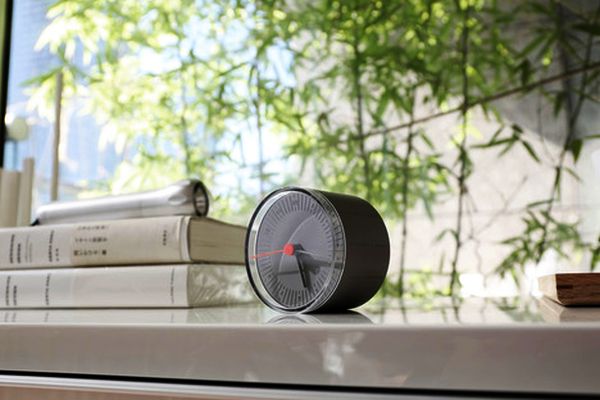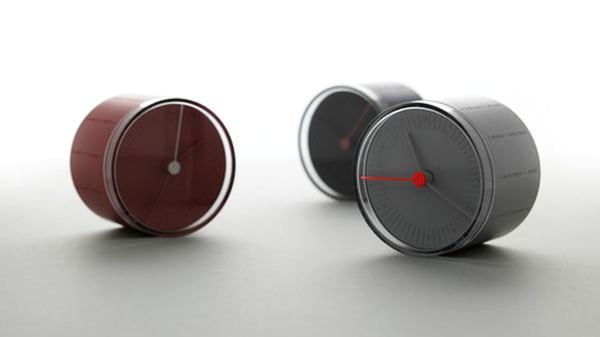 Via: Mocoloco