To maximize space, functionality and add dramatic touch to a small living space, the UnWaste Bookcase is an ideal solution. Created in collaboration with architect Ben Milbourne (Bild Architecture), eco-designer Leyla Acaroglu (Eco Innovators) and furniture designer David Waterworth (Against the Grain), the rotating full-wall library serves two purposes i.e. room divider and bookcase.
The entire bookcase is made out of nearly 30 reclaimed plywood sheets gathered from construction site hoardings. Other materials like posters, graffiti and mismatched paints were also included to maintain originality as well as aesthetics. Moreover, the wood is finished with natural beeswax.
Well-known designers have teamed up to create this moving bookcase to divide a large room into living and sleeping areas. The rotating shelves within the 4.6 x 3.8-meters bookcase can be accessed from both sections of the house. Besides acting as room divider, the rotating shelves also bring in daylight and enough air flow into respective rooms.
The clever rotating bookshelves make the resident's reading experience more convenient from either living room or bedroom. These shelves form a strong connection between both areas in a whole new way. It's indeed an exemplary multipurpose unit that shows us how recycled materials can be turned into something extraordinary.
Due to its innovative design, functioning and use of reclaimed materials, the UnWaste Bookcase was awarded a 2012 Melbourne design Award, a finalist in the 2012 Premiers Sustainability Awards and even shortlisted for an IDEA award.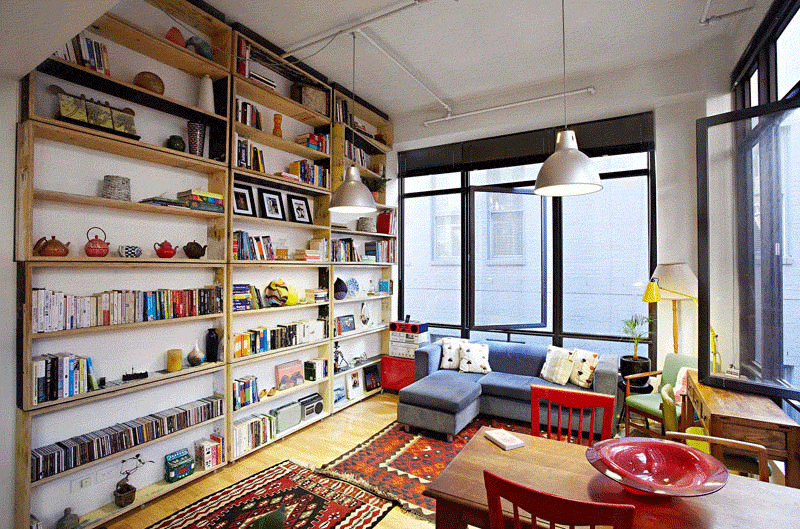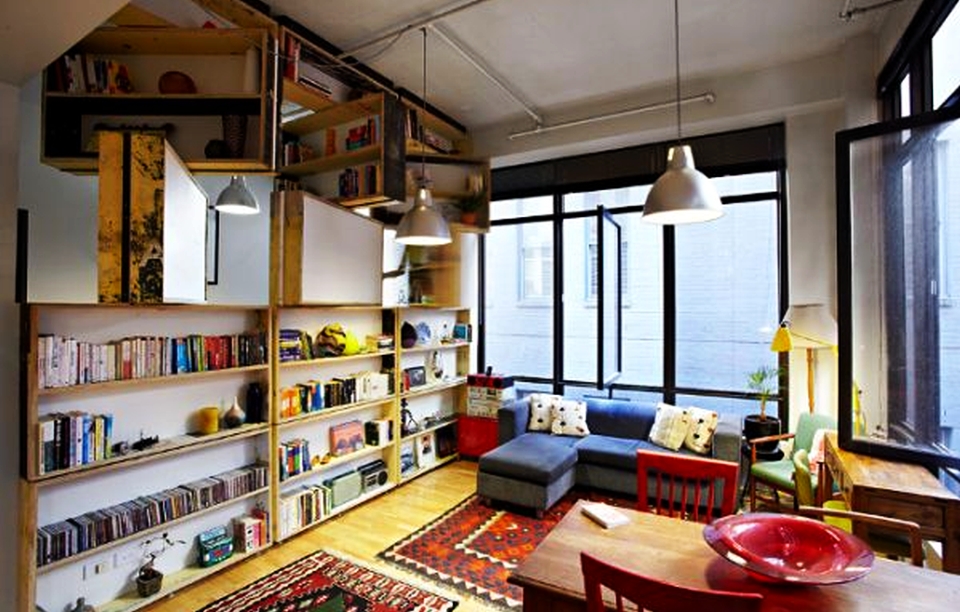 Via: Contemporist