Technological inventions have changed our lives for the better on numerous occasions. If until, innovations had been more male-centric (there are myths), this one – the Rotimatic will change the lives of women in Indian households forever. Why just the women, perhaps every Indian subcontinent native who lives alone or abroad and craves for rotis will benefit.
Developed by a Singapore based startup Zimplistic (run by Pranoti Nagarkar and her husband), Rotimatic is world's first fully automatic roti maker targeted at anyone who loves Indian flatbread. The Rotimatic is the size of a regular oven; it has different compartments for flour and water. All you have to do is add dry atta (flour) and water and select the size and thickness of the roti you want on the digital screen and have the roti served to you.
Roti is a staple Indian food made in almost every kitchen. It is round flat bread which is healthy being high in fiber. The art of making roti by hand is a technique that takes a lot of practice and patience. Give the endurance and time it requires, people in Indian and Indians abroad have begun to ward off from making rotis (because of their busy lifestyles). Now, the Rotimatic, which makes producing and eating roti simple will surely change lives for the better. Selling since September, The Rotimatic has received too many orders and is out of stock for now.
Update
Zimplistic is working on the final phase of Rotimatic. As they are ready for sale, they will first ship Rotimatic to customers in Singapore and only then they will take orders from customers of other countries. Rotimatic is now up for pre-order and the first hundred customers will get it for US$600 and after that, the price rises to US$999.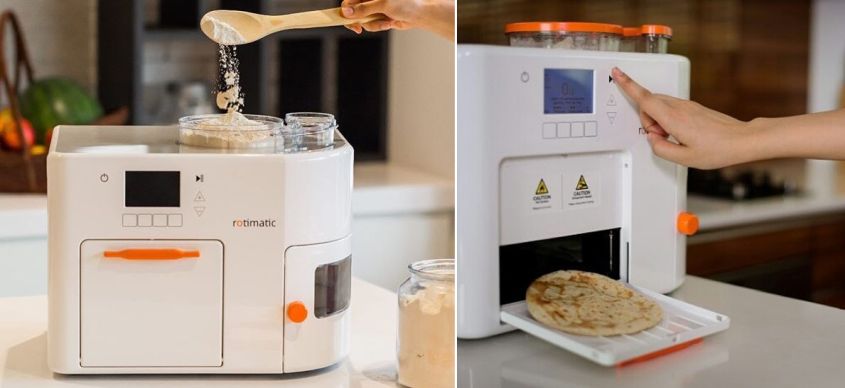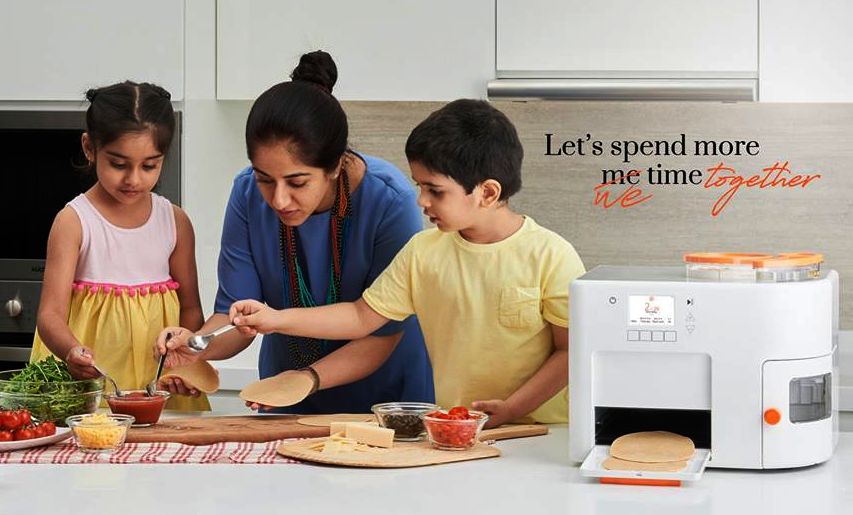 Via: PP