Louisiana-based Insignificant Fish Industries, renowned for creating handmade accouterments for geeks has converted Jedi's most powerful weapon 'lightsaber' into a drinking flask. The fictional weapon designed to cut through blast doors or enemies is used by Jedi and Sith, but here ROTJ skywalker lightsaber flask is designed to let you drink your favorite spirit.
Awakening the Jedi within you, the flask can easily hold approximately an ounce of booze, while on the contrary, it also gives you chance to flaunt your Star Wars style with attitude. Designed as a brilliant alternative to their Han Solo blaster flask, which was also launched a few month ago, it again offers you chance to wake the force within you but in more civilized manner.
Only drawback with the lightsaber flask is that there are no details about it on its company website. It seems a appalling way to entice Star Wars fans, such as us, who'd want to when and where the flask can be bought.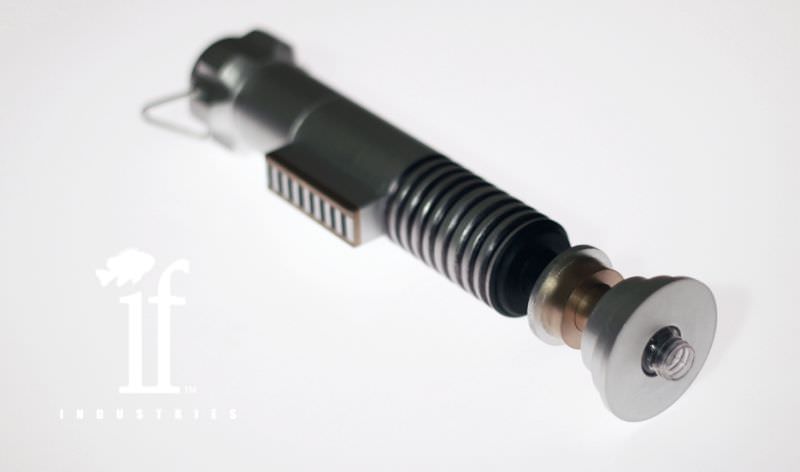 Via: Gizmodo