Updated 15.05.2020: The NASA-inspired Rotofarm indoor garden has been successfully funded on Indiegogo this year. Its circular design allows growing herbs and & vegetables in less space.
Rotofarm by Bace is a countertop hydroponic garden that rotates in order to grow plants quicker. Its rotating feature allows plants within it to turn in a full circle every hour and spend half their time in negative gravity, which according to the design team, accelerates their growth as compared with standard hydroponic gardens.
The idea of rotary hydroponics was first developed by NASA to grow fruits, vegetables, and plants on the International Space Station. Bace Rotofarm works without soil, using nutrient and water reservoirs in its stainless steel base.
In addition to steel, it is constructed using silicone and strengthened, smoked glass. The plants are placed in a circular frame, which allows users to grow more plants in less space.
Within the center of the frame is an automated LED tube light, designed to simulate sunlight but with more red that increases the rate of photosynthesis for faster plant growth. The light tube is divided into four independently controlled zones that can be dimmed and timed according to different plants with the companion mobile app.
The bright light emitted by the rotary garden can be blocked from entering your space with an optional magnetic cover. Furthermore, the planter can release micro steam to control the humidity levels that might alter taste, texture, and growth of plants.
Also Read: Verdeat Automated Hydroponic Indoor Garden Grows Veggies and Herbs 40% Faster
Rotofarm countertop hydroponic garden can help you grow your own produce at home organically, without using any preservatives and pesticides. And most importantly, it will help reduce carbon emissions caused due to mass farming, plastic packaging, and transportation of product to the supermarkets.
Australia-based Toby Farmer, who founded Bace in 2018, is planning to crowdfund the Bace Rotofarm on Kickstarter in September,  stay tuned.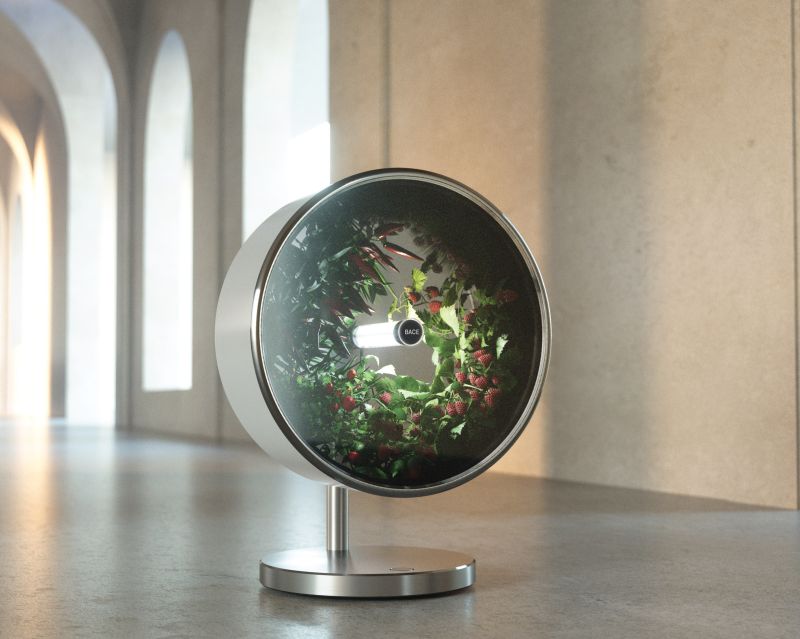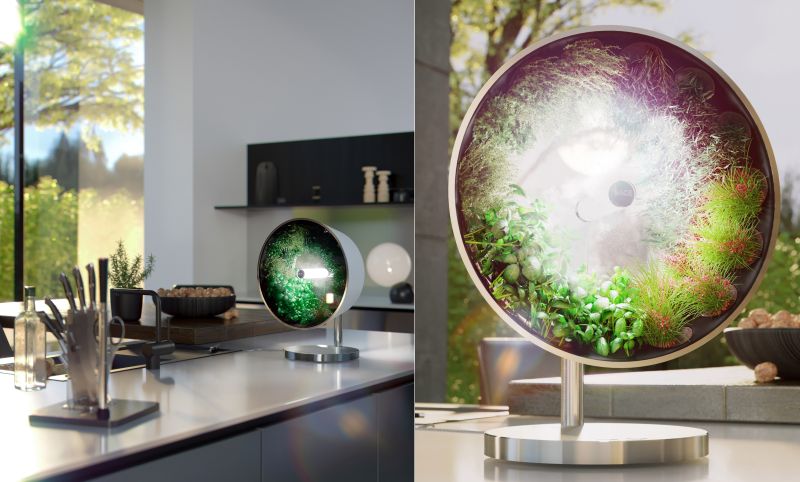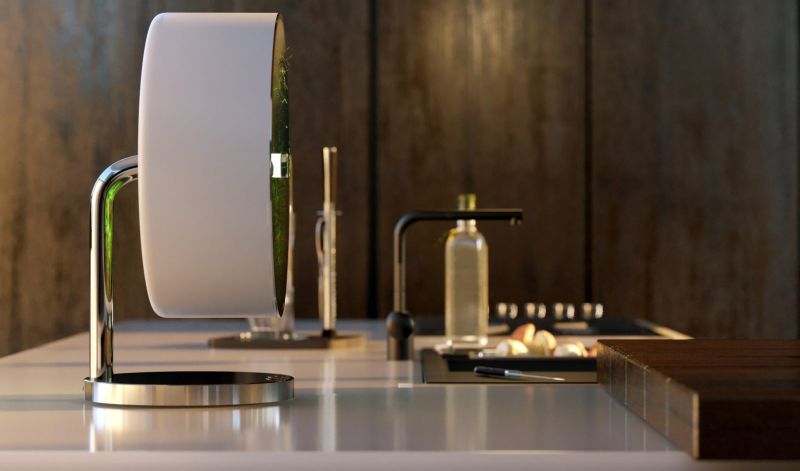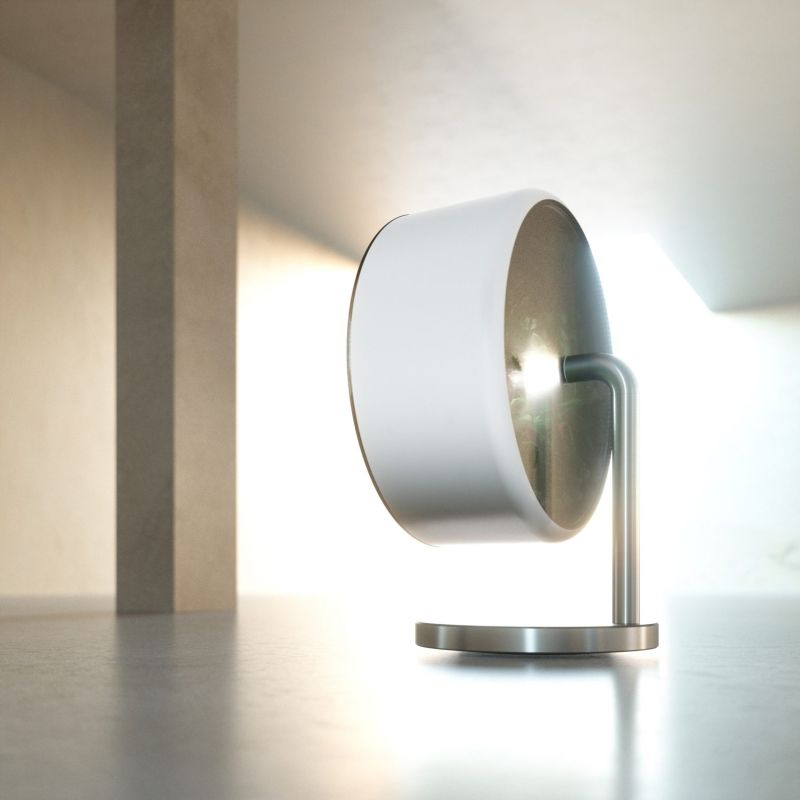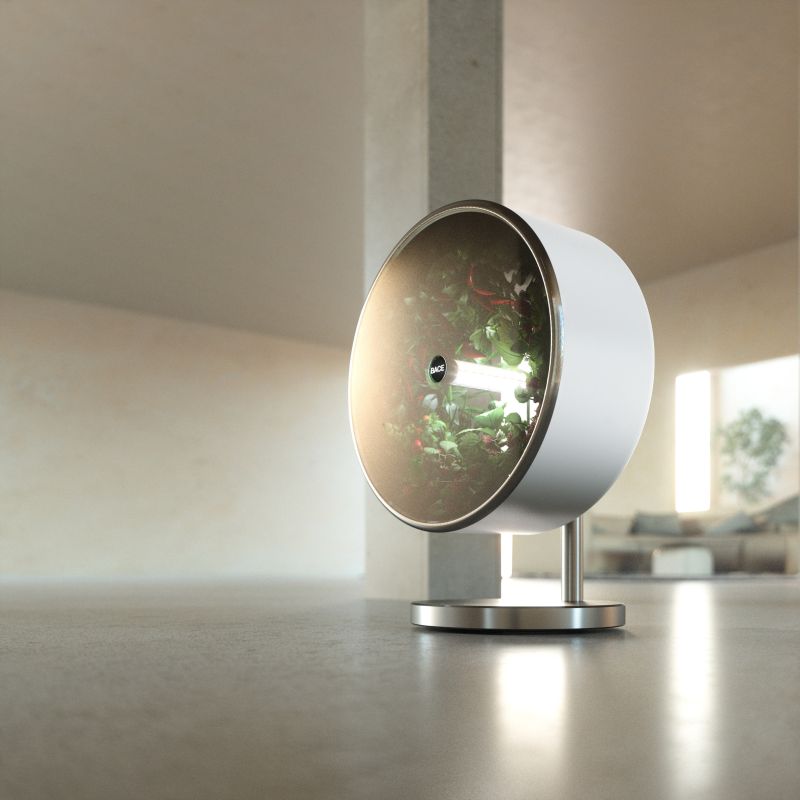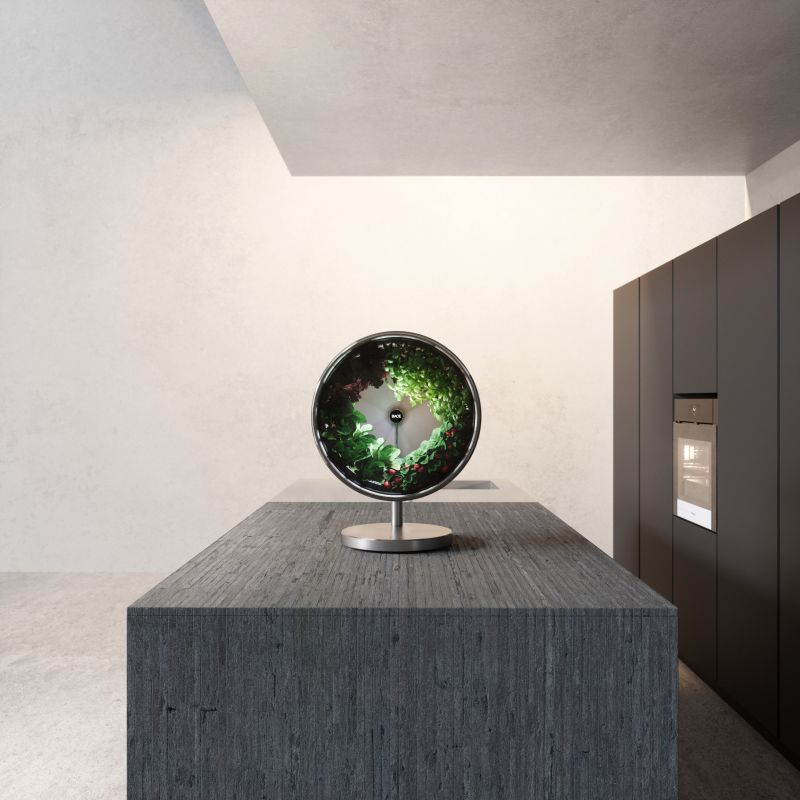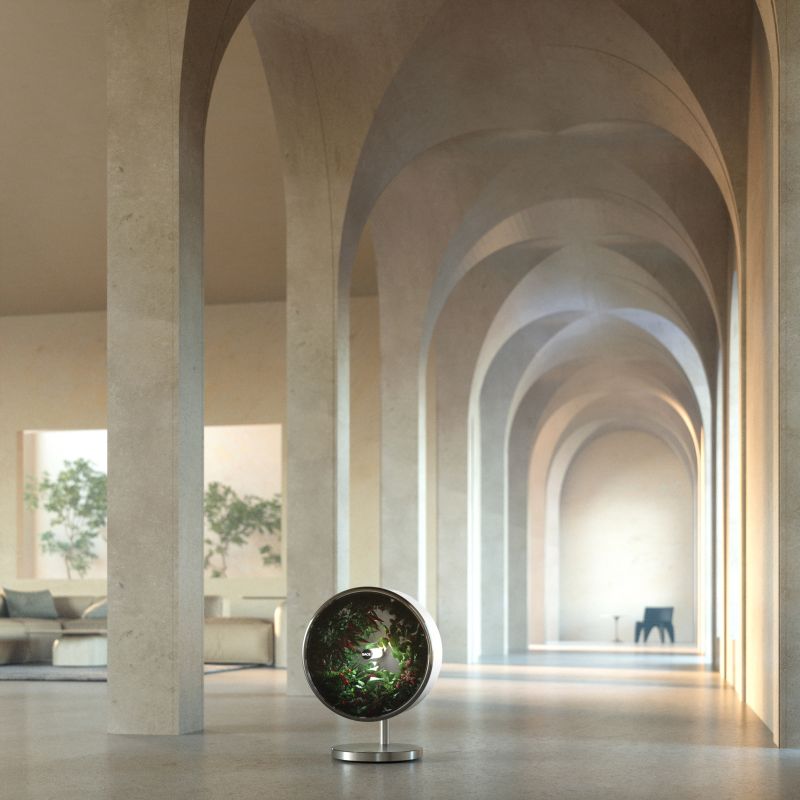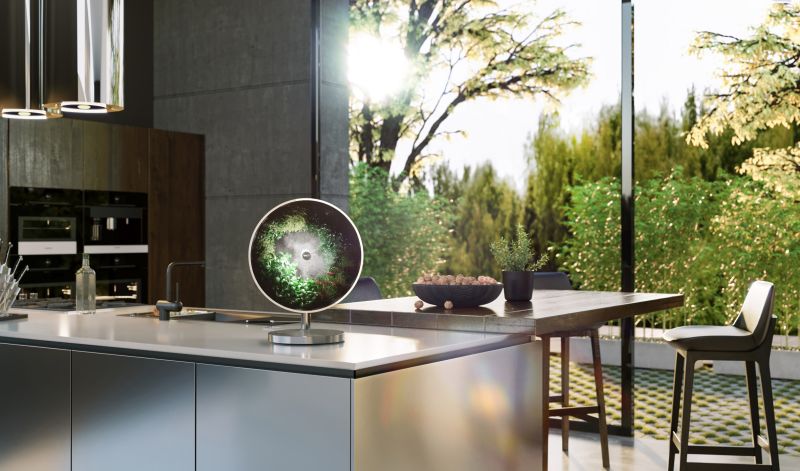 Via: Dezeen