Furniture Company Barnby & Day has designed the Round Tulipwood Table for Alex de Rijke as part of the The Wish List and will be displayed at V&A, annual London Design Festival. The furniture comes in the form of a dramatically designed round table that can be used as a dining table too.
It is made of tulip wood because of its easy availability in the area and also provides a durable finishing for long duration. The designers carved the wood using a cross laminating technique to provide more strength to the table, and its center silhouette is carved out of a machine with a smooth finish. Table is not polished with any material, just to maintain its minimalist and natural brown look.
This huge table is designed to accommodate many people while dining. Moreover, persons sitting at this dining table don't have to struggle to fetch their favorite dishes due to its rounded structure. The hole at the center of the table top can be used to keep beverage bottle that you might like to drink after dinner or a decorative candelabra can be placed in the middle to enjoy meal within ambiance of candle light. We certainly hope that designers get success at the event with this naturally crafted sculptural table design.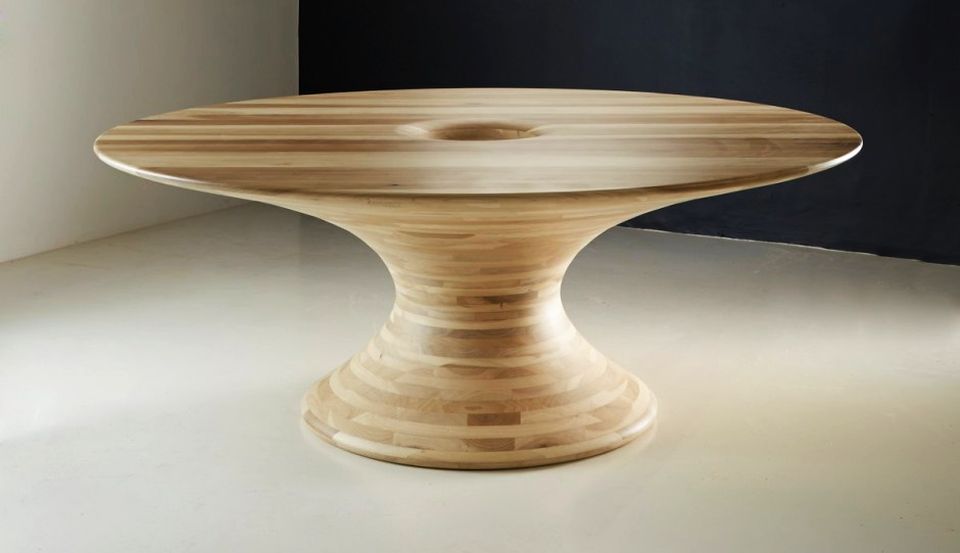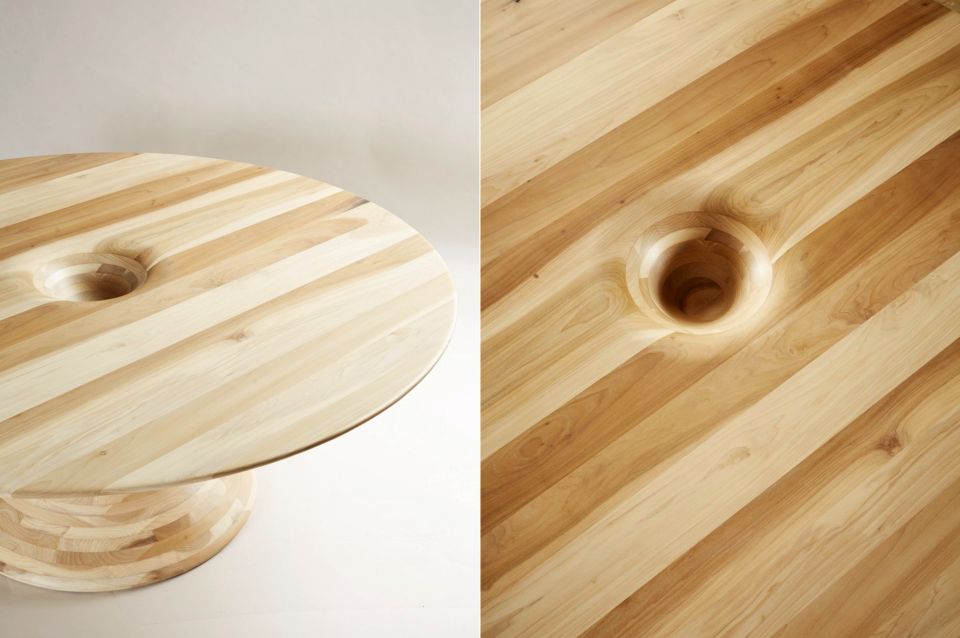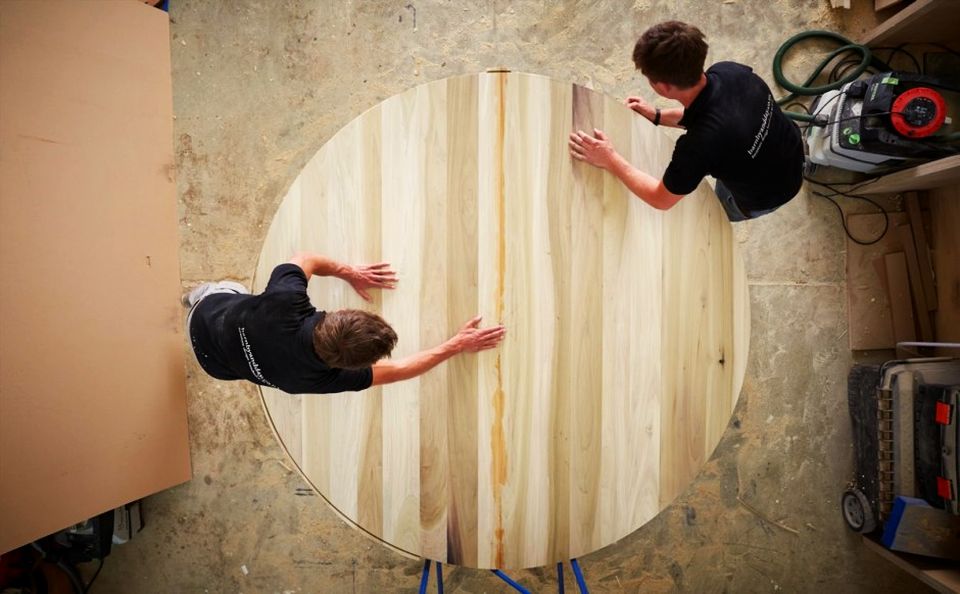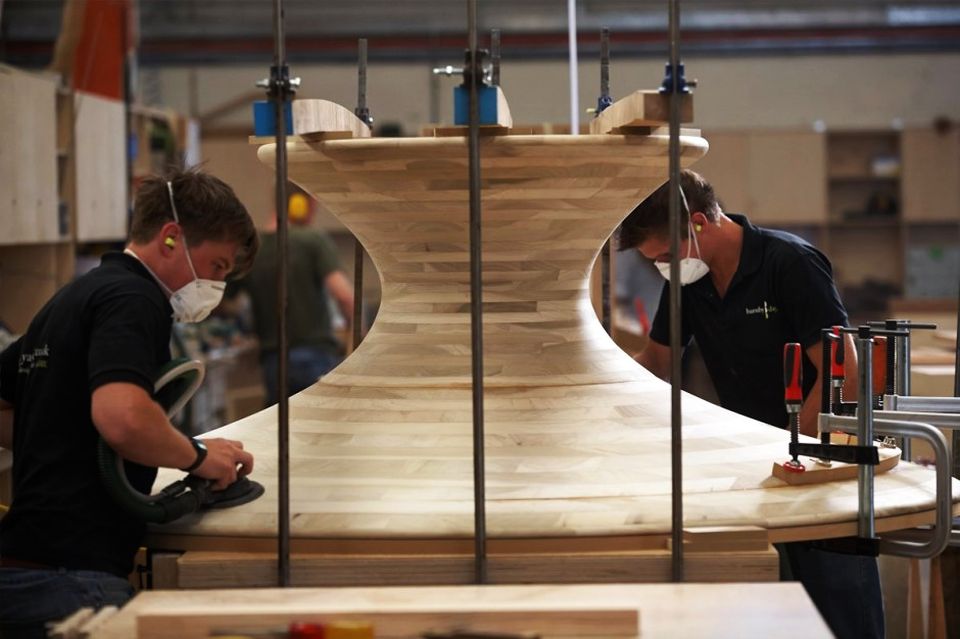 Credit: Contemporist