There are a lot of strange things out there and to top the notch Royal Twintail body pillow is here. Created by Bibi Lab, a company dedicated to creating surprising and unique products, this totally odd body pillow is an upgraded version that promises to help you sleep in absolute luxury.
It features twin tails that literally sandwiches the user in between for a comfy snooze. Moreover, these two giant tails are meant to mold into people's embrace. So no matter what your body posture is while sleeping, this amazing pillow is suitable for all.
These soft cushiony tails are attached to a microbead headrest. The headrest has an attached hood that sleepers can place over their faces to cut off light or when they need extra privacy. Measuring 59.1-inches long, 35.4-inches wide, and 8.66-inches thick, the body pillow is a cuddly padding to provide you cozy and warm sleep.
It may be a fun accessory for some, but it serves the same purpose like any other body pillow. Nothing extraordinary, expect the two tails. But if you need some jovial stuff in your bedroom, it could certainly help. Besides being a convenient pillow, it can also double up as a playful home decor object when not in use. It is available in two colors: black and blue-green, and retails for ¥ 10,734 (approx. US $84) on Amazon Japan.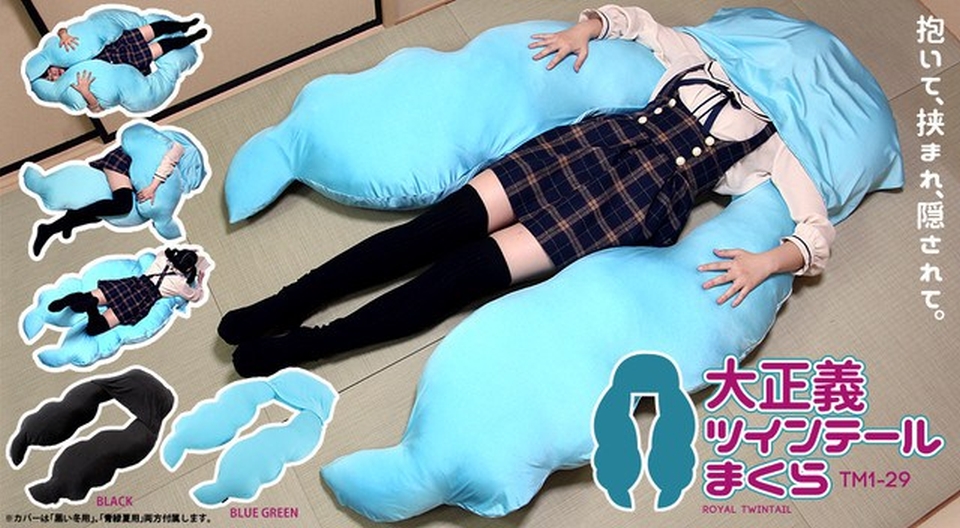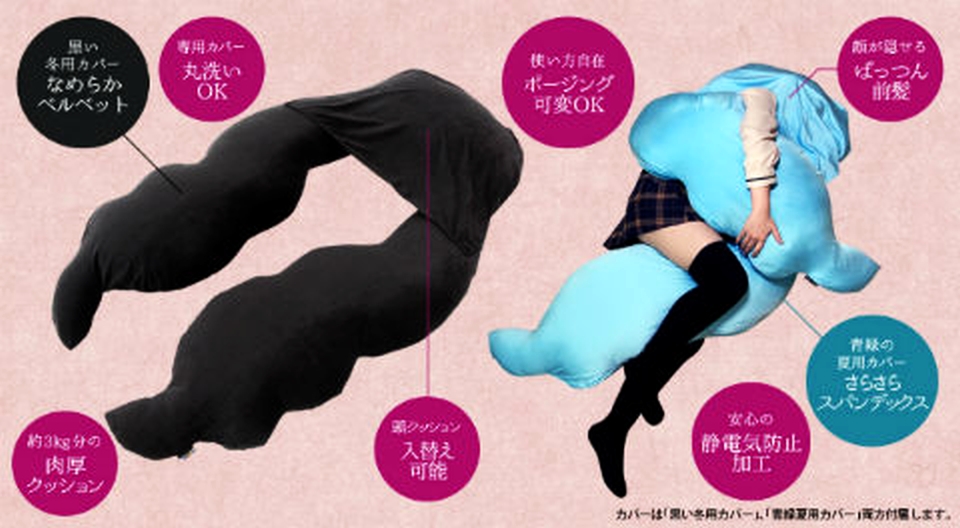 Via: CrunchyRoll