KUB is a brand that creates unusual recyclable furniture pieces, keeping cube as core element of their design. This time also they have paid tribute to the classic Rubik's cube with the latest Puzzle Table. The chic table is designed by architect Alberto Dias Ribeiro of Portuguese studio A2OFFICE.
Although the table comes in shape of Rubik's Cube, but this one changes different forms as desired. It is actually a coffee table that is made from Medium Density Fiberboard (MDF) and consists of five components- one combining core and four removable units. Altogether this interactive furniture piece comprises of 125 squares, forming a large cube.
The removable smaller parts can be arranged and rearranged into five different shapes, beautifully interacting with any home or office interior. These small moveable parts can be used to store any accessories or keep décor objects to enhance its design. It is simply a chic furniture piece that forms a playful interaction with user and interior.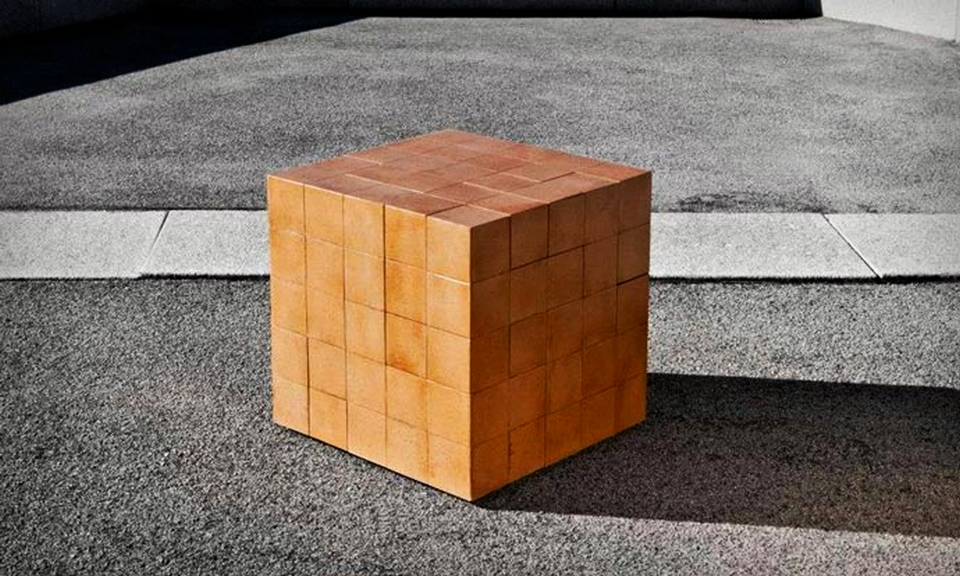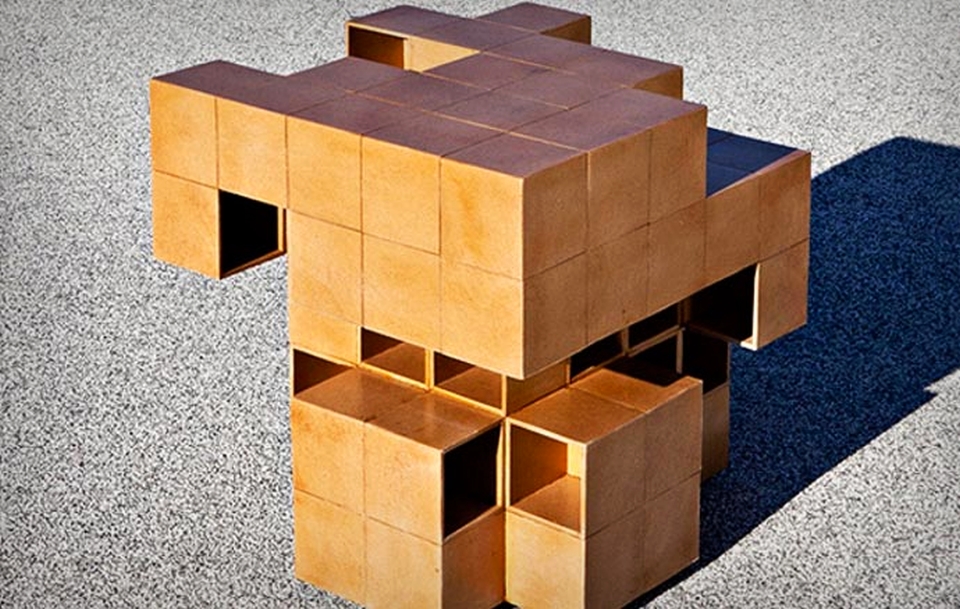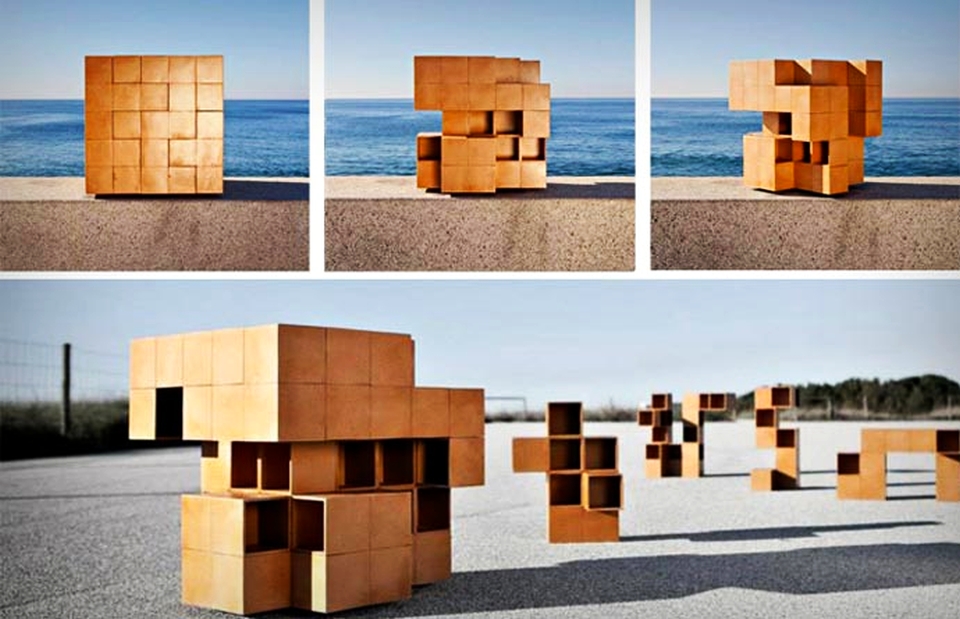 Credit: Jebiga