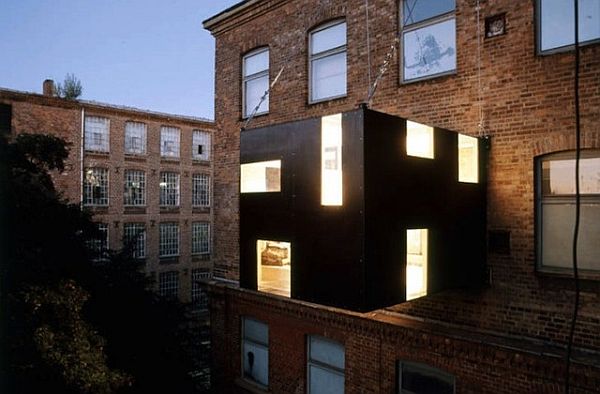 Back in 2008, we saw a beautiful & compact Bloomframe balcony design which is originally an innovative window frame that transforms into a balcony in fractions of seconds. But, that is a thing of past. Time has come to replace that little transforming balcony with a complete backpack room that offers the users a flexible extra living space. Designed by Berlin based designer Stefan Eberstadt, the Rucksack house is a mini-house intended to create an additional room that can be suspended from the façade of any residential building to create an immediate extra room in the time of urgency.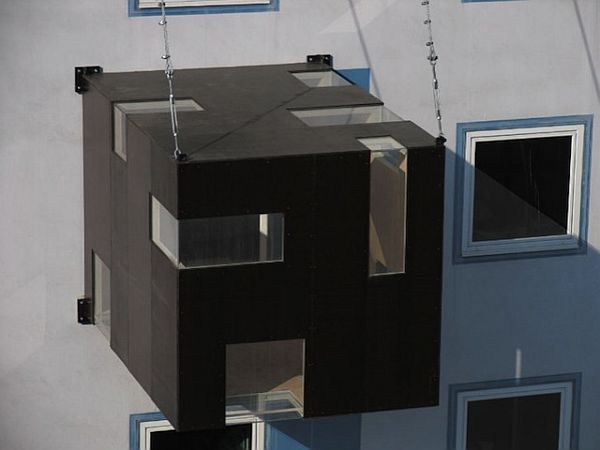 As the name suggests, the rucksack house is as mobile as a backpack and hangs freely in air while being anchored to the roof or façade of a building with the help of steel cables. The design takes a cue from treehouse architecture, but unlike treehouses, it has no support from underneath the structure. Also, it has more space for natural light to come in and a built-in opening on the floor as well to offer a wonderful street view.
The small cubical room that measures 96 square feet is designed for urban areas where living space is shrinking at a very high speed.