For heavy sleepers, getting up in the morning can be a difficult task. No matter what sort of alarm clock is used, it's quite easily to hit the snooze button and go back to your dream world. But the revolutionary Ruggie alarm clock will cleverly help you get you out of bed and stay up.
It is actually a rug on the floor with integrated alarm clock that will only stop ringing once the user stand firmly on the carpet's surface. The digital rug displays the time and can be programmed to ring at desired time.To turn the alarm off, sleepy snoozers have to physically get out of bed and place both feet on the mat for consecutive three seconds.
So, snooze button is not going to help in case of Ruggie. Once you're out of bed, the digital rug will start playing customizable speeches or funny sayings to help you start your day. This way Ruggie effortlessly creates successful morning routines and wakes you up motivated every day.
Currently, the project is seeking funds on Kickstarter for initial target of about $50,000 and the backing starts at $59. Due to its unique awakening concept, the alarm clock has successfully surpassed the initial goal and will soon go into the production phase. The shipping of the Ruggie alarm system is estimated to begin in September 2016.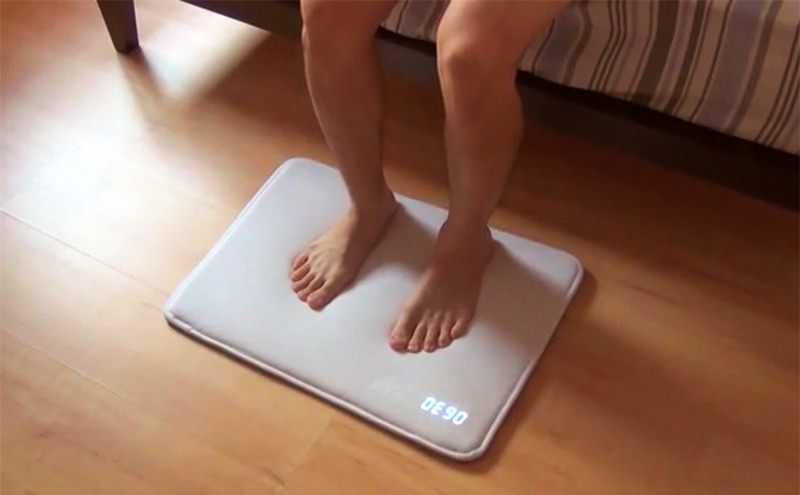 Via: Mashable