This cool Star Wars-themed home theater by Zene Private Cinema is the recent winner of Screen Excellence's Installation of the month competition. The Chinese integration firm has built this high-end home theater for a client, who wanted a sci-fi inspired theater with high-end audio and video performance.
Audio Performance
In collaboration with interior designer Dominique Amblard, the integration company has integrated superior acoustical panels to match with the interior design. The home theater is installed with Dolby Atmos-powered by total 12 Aragon & James amplifiers. The three main GTL Sound Labs AP Platinum main speakers and four sides, two rear, and four ceiling AE963 in-wall surround speakers are also integrated into the theater. A Marantz Dolby Atmos preamp and Zene DZ-24 DSP equalizer also form part of the custom home cinema.
Video Performance
The company has also installed Sony VW-1100ES 4K projector for better video performance. The 4K projection works with an Oppo BDP-105 Blu-ray player as a source, which is further complemented by a Screen Excellence Reference 170 WS projection screen.
Home Cinema Lighting
For perfect home cinema lighting, the company has installed a Control4 system, including HC-800 controller, C4-SR-250 wireless remote, DIN-8DIM-E lighting module, and a KD240-SW Keypad dimmer. Furthermore, there are seven reclining seats that from Fortress Seating.
This project is indeed the best looking Star Wars home theater we've seen so far. Due to its gorgeous intergalactic design and better performance, the high-end installation has also won the CEDIA Global award for Best Home Theater.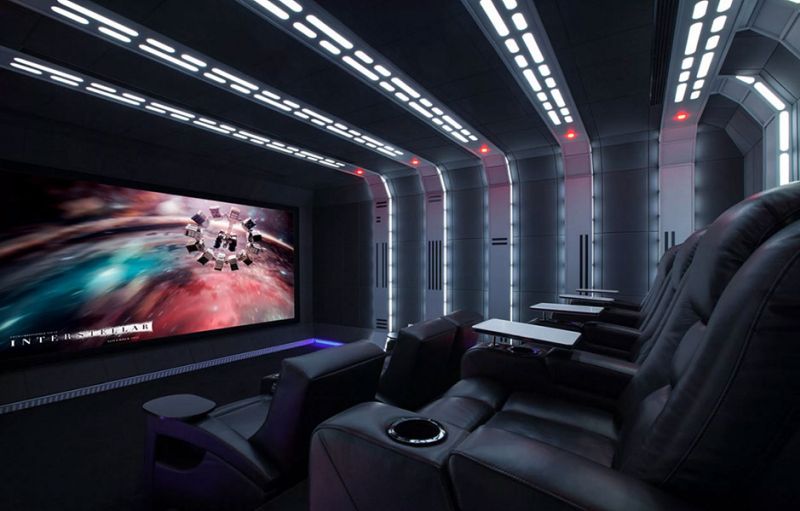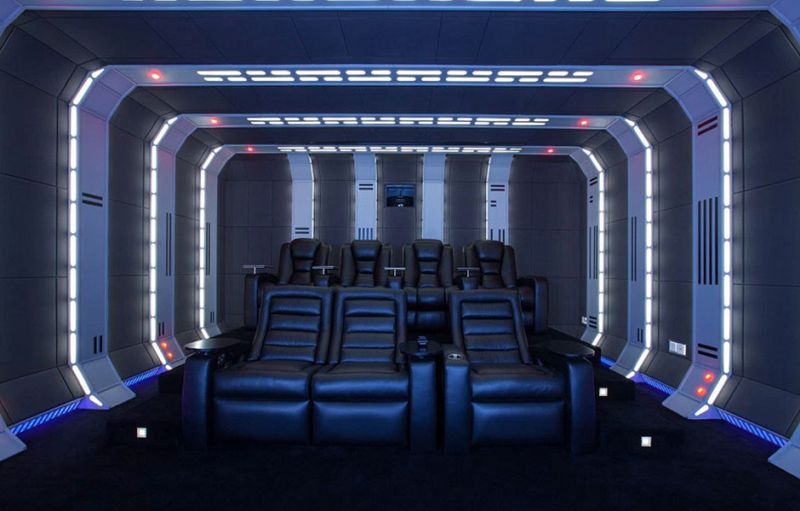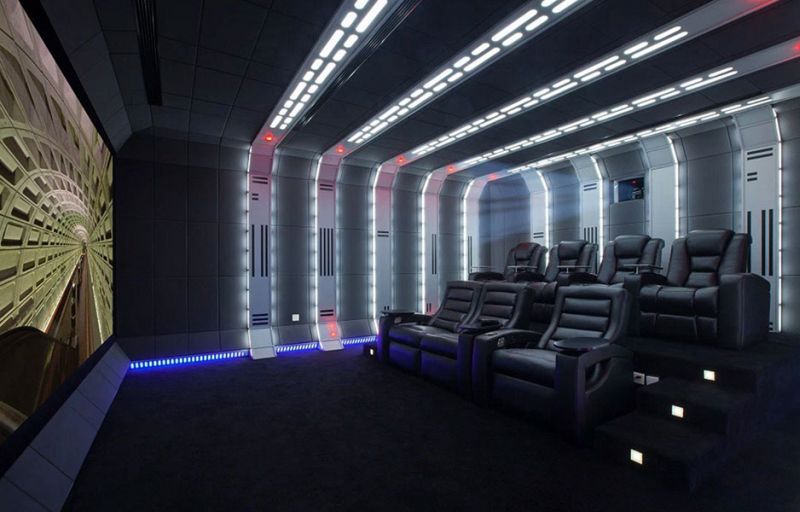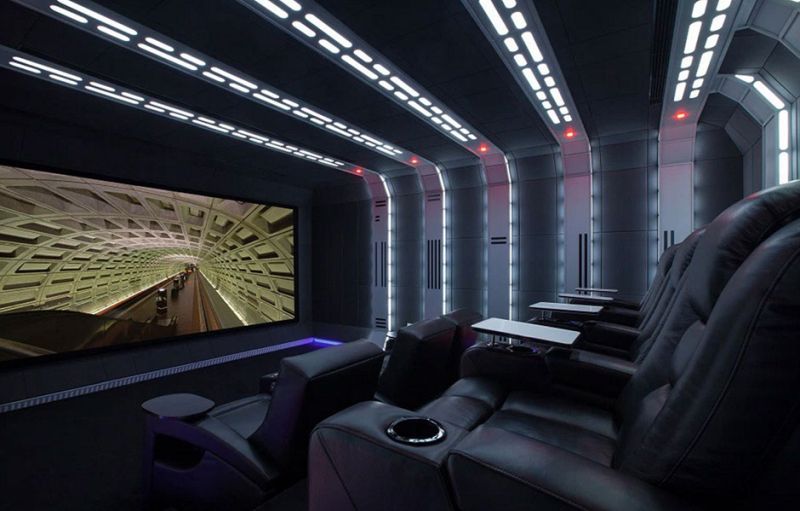 Via: CEPro