Swinging back and forth in a comfy chair is a great way to relax after a hectic work schedule. Although rocking chairs are associated with traditional piece of furniture, but Italian industrial designer Mario Milana wants to change that notion with its contemporary Rulla rocking chair. It is a minimal chair with leather upholsteries in bright colors, adding a touch of modernity to its simple layout.
The rocking chair is made from welded iron, molded poly foam and upholstered in a leather seating area. It elegantly boasts its unique backrest done in leather rings of various colors, wooden spheres as footrests and colorful floating back, reflecting an unparallel dynamic pattern.
This chair has a spring back structure on which are mounted the two rolls that serve as a comfortable headrest. The wooden spheres on the front its rocking base act as a footrest, allowing the user to rock the chair back and forth with ease. It is a perfect minimalist chair that will complement any contemporary interior.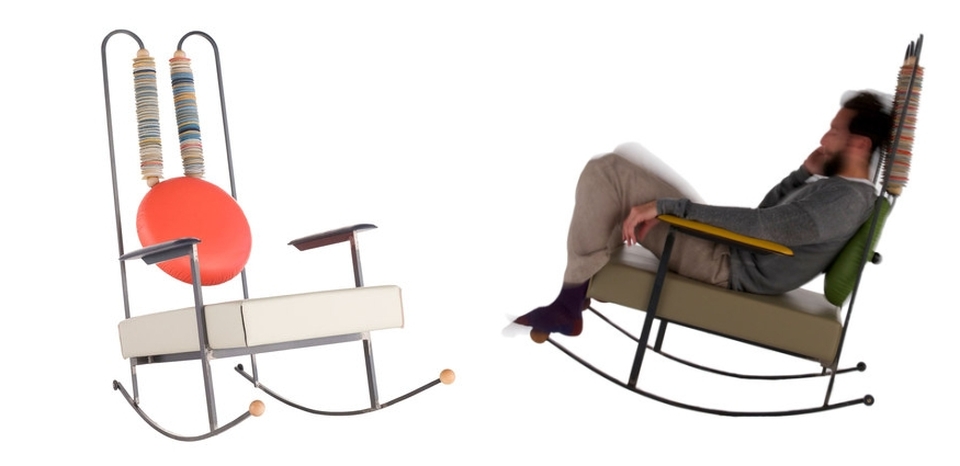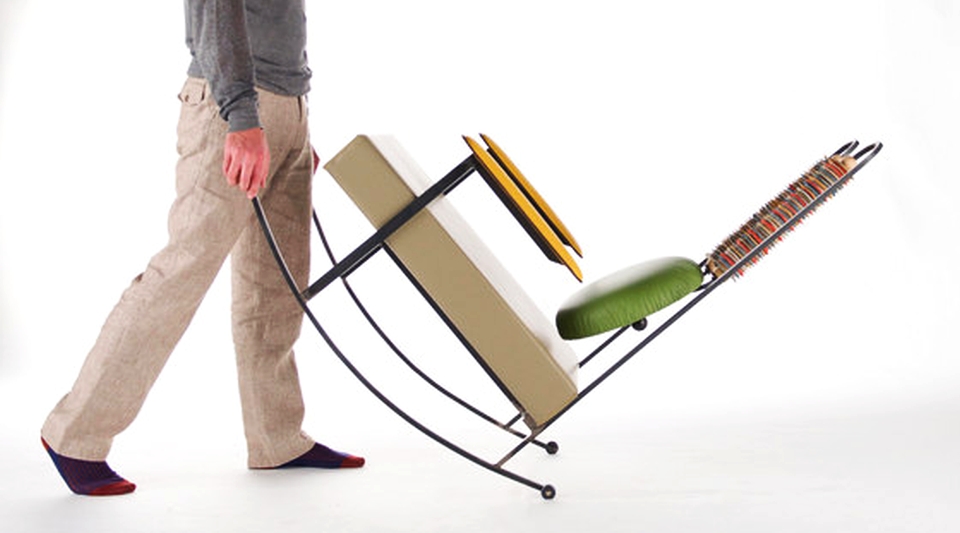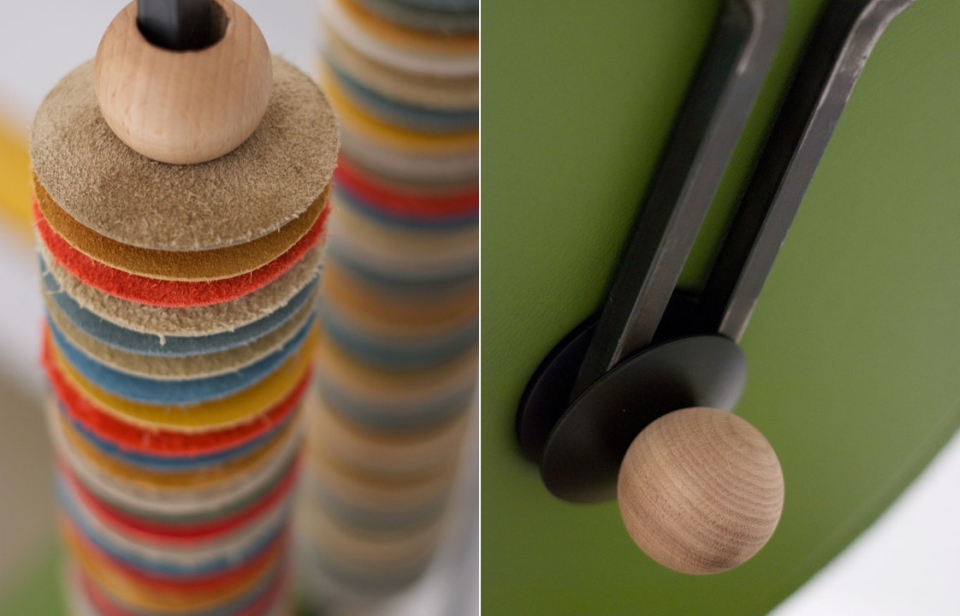 Credit: Architonic