Recently we have witnessed a strange passion for concrete among the designers around the globe. Be it Concrete Wall Tiles or Concrete Tableware, the designers are making use of this industrial material in very unexpected and unusual ways to create functional objects. Ekaterina Vagurina, a designer from Russia has also come up with two different designs using concrete as the principal material, which is further combined with wood. The two units namely – Dobrobox and Dobrostol are simple dining units represented with a twist in the material used.
The Dobrobox is a simple cutlery box envisioned by the Russian designer in a different way. She has made use of fiber concrete to design its body, while its cover is made up of solid wood. This wooden cover can slide on the concrete body horizontally simply by pulling it in a curvilinear shape on the edge of the cover. On sliding the top, four slots, carved in the concrete body are revealed for keeping four types of cutlery including spoon, knife, fork and modest spoons.
Dobrostol, on the other hand, is a bed tray table that can be utilized in a multitude of ways – for eating, for working or for both. The table top is again crafted from durable fiber-concrete, which includes 2 recesses on the right side for a cup of coffee and cutlery/napkins while using the table for eating, and it can also secure items like pens while being used as a laptop table. Underneath the concrete top, there is a removable tray box made of wood, offering an extra storage space.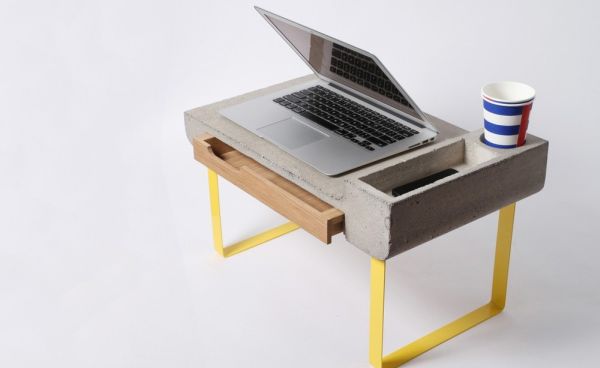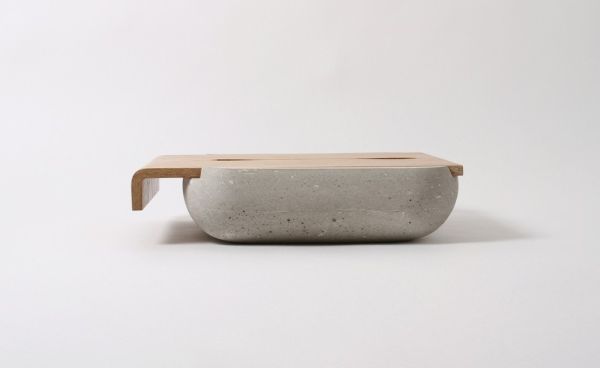 Via: Freshome