Winters are seeking upon us and we have already upgraded our houses to maintain moderate heat inside to fight against the freezing temperature. But, Moger Mehrhof Architects has thought of chirpy birds around us and decided to gift them rustic shelters for protecting themselves from harsh winters.
These eco-friendly habitats made out of wood and metal are designed especially for your adorable feathered pals to stay warm, this fall. The architects beautifully applied their architectural logistics to create elegant birdhouses made form organic-materials such as metal and quartered logs of fallen trees.
Fallen oak logs were collected, quartered and hollowed out to create a sufficient dry space for birds to rest inside comfortably. The roof of each tiny bird shelter is created by molding metal scraps that were donated by a local siding company. Edges of the roofs are bent to hold on snow for more enhanced aesthetics of these sturdy bird sheds, during snowfall.
Furthermore, a metal stick is attached on one side of the wooden house for birds to rest as well as easily opening the structure for cleaning. These innovative bird dwellings can be hanged outside your windows or from branches of trees in your backyard to catch attention of feathered flyersby. Check out the beautiful design of these stunning birdhouses in images given below.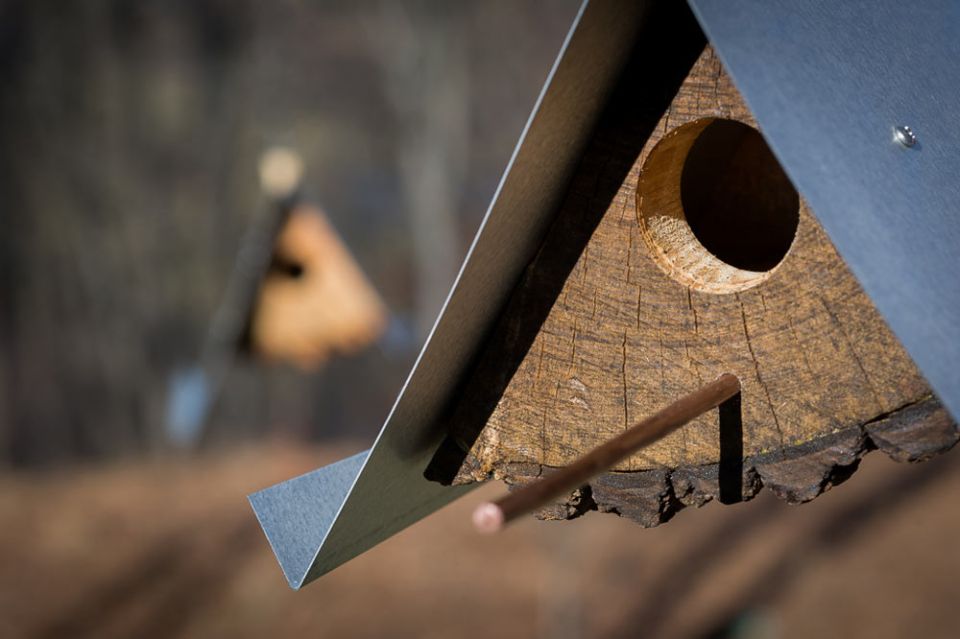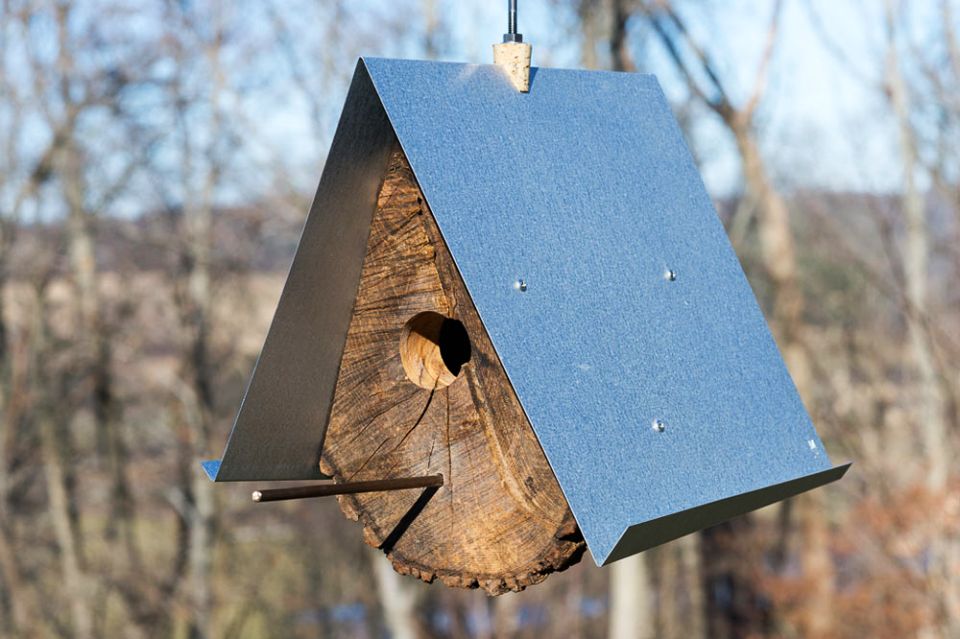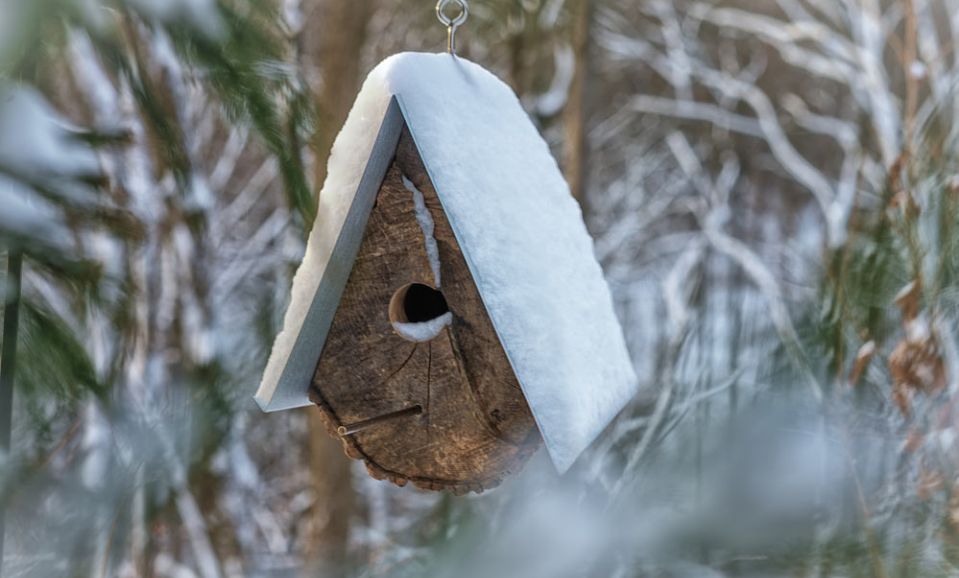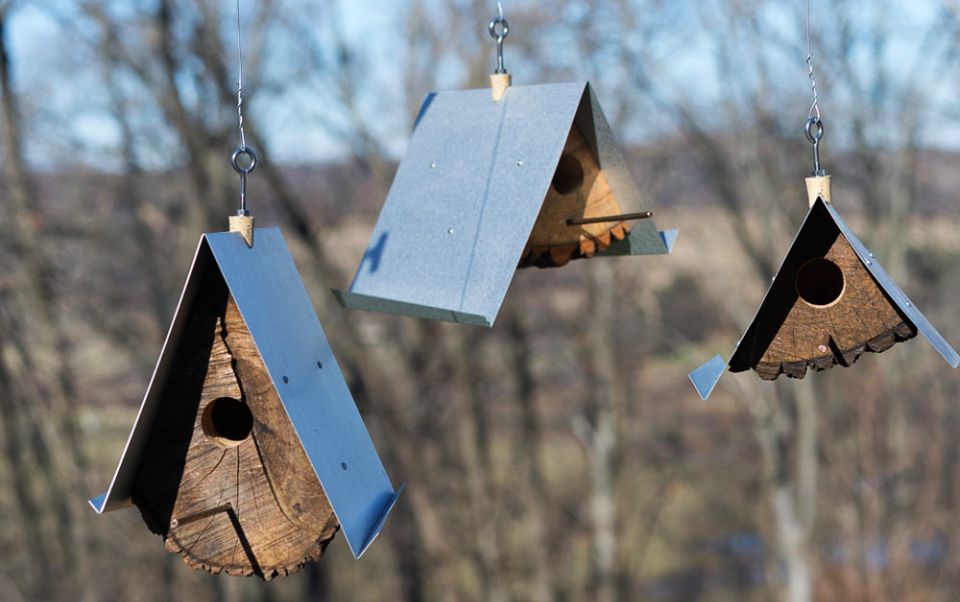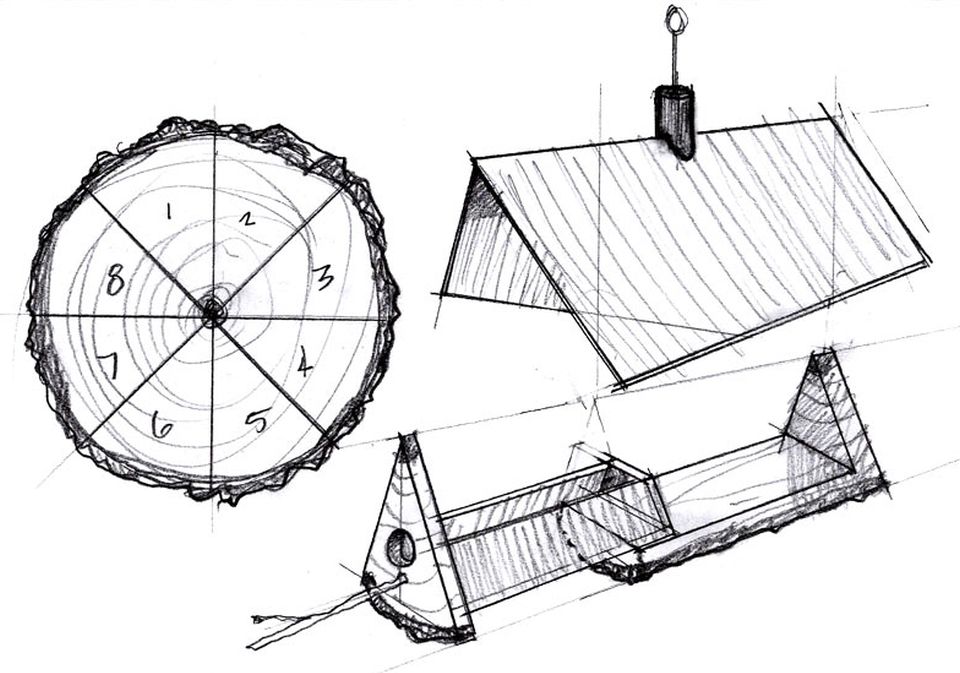 Credit: WebUrbanist